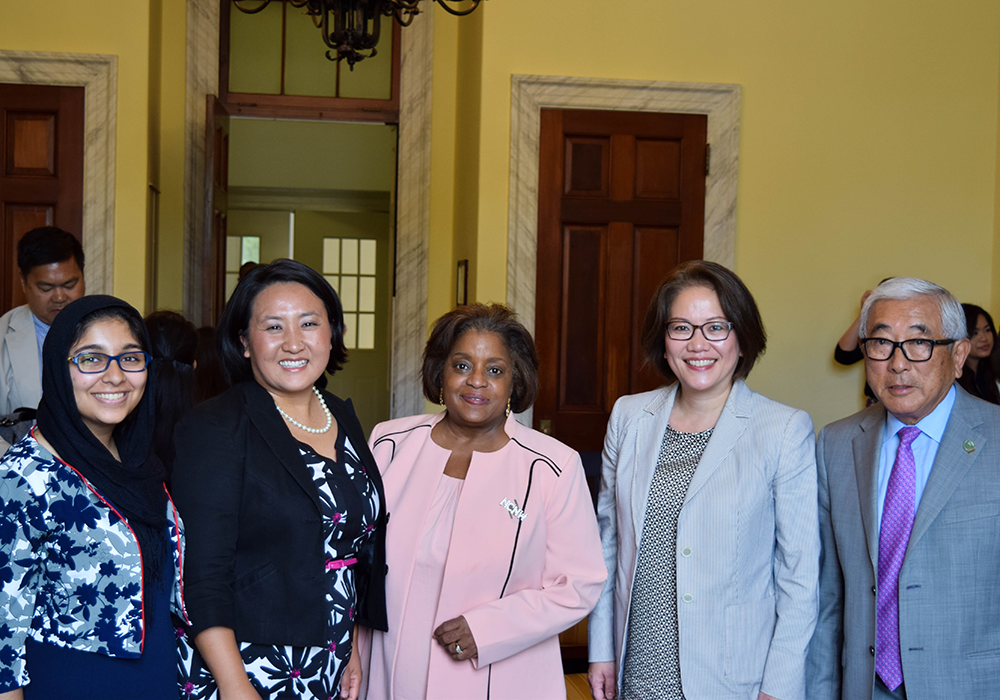 Nielsen Government Affairs and the Asian Pacific American Institute for Congressional Studies (APAICS) recently gathered a panel of experts on Capitol Hill to highlight the power of Asian American Pacific Islander (AAPI) women consumers.
As part of the AAPI Women: Using Digital to Build Community briefing, Mariko Carpenter presented insights from our new report on Asian American consumers. Asian Pacific American women represent the largest group of recent immigrants and are early adopters of technology, with the highest penetration of smartphones of any women segment. They have an influential voice that impacts the American mainstream.
Our report and participation in the panel are part of our overall engagement with policy influencers to promote diversity and inclusion and to increase our outreach with multicultural audiences. And during the event, Congresswoman Grace Meng (D-NY) emphasized the importance of Nielsen's work in helping policymakers better understand the technological acumen of the AAPI community.
The briefing was not our first collaboration with APAICS. We also celebrated Asian Pacific American Heritage Month by supporting APAICS' annual awards gala, which honors distinguished AAPI leaders who help strengthen its mission of building a political pipeline for the community. Learn more about the work we do around public policy.
Photo from left: Raaheela Ahmed, Maryland State Representative, Prince George's County Board of Education; Sung Yeon Choimorrow, Executive Director, National Asian Pacific American Women's Forum; Janice Mathis, Executive Director of the National Council of Negro Women; Mariko Carpenter, Vice-President of Strategic Community Alliances, Nielsen; and S. Floyd Mori, President & CEO, Asian Pacific American Institute for Congressional Studies.