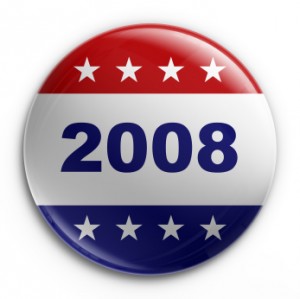 In a year of historic political firsts, cable news networks have devoted a larger-than-normal portion of news airtime to the 2008 presidential campaign, the Los Angeles Times reported Sunday.
That strategy seems to be paying off, the L.A. Times noted. According to Nielsen, Fox News has averaged 1.66 million weekday primetime viewers this year — up 14% from 2007. Meanwhile CNN's audience has grown by 40% to 1.06 million in 2008, and MSNBC's viewership has increased 41% to 713,000.
The current cable news ratings increases extend a trend that began in 2004, when Fox News earned higher ratings for its coverage of the Republican convention than network broadcasters.