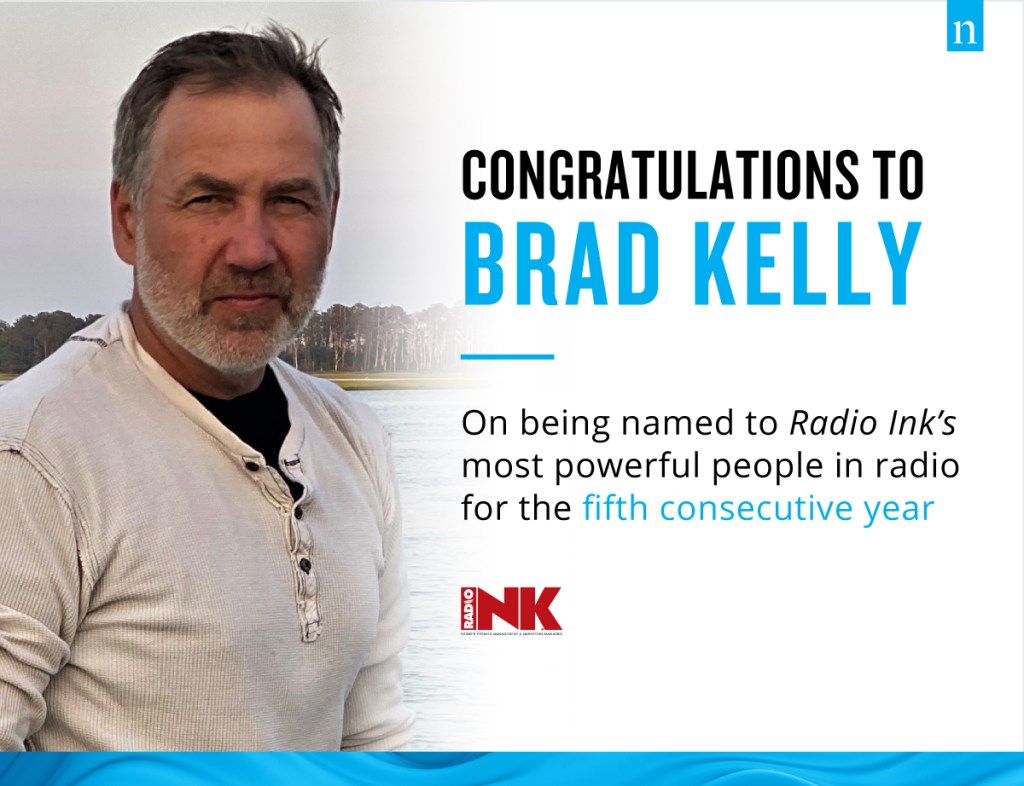 Brad Kelly, Managing Director of Nielsen Audio, has been named among the 40 most powerful people in radio by Radio Ink, a leading radio industry trade publication in the U.S. This year marks the 24th year that Radio Ink has produced the annual list of industry powerbrokers of the '40 Most Powerful People in Radio', and it's Brad's fifth consecutive year as an honoree.
"American consumer behavior has been uniquely challenging to measure during this most fractious year," said Brad. "As such, Nielsen has gone to great lengths to keep the advertising marketplace knowledgeable and informed of rapidly changing media habits. With regard to radio specifically, consumers have begun using America's No. 1 media in new ways. Appetites are changing and media companies are evolving to meet those changing needs.
"For Americans newly introduced to working-from-home, radio has been a trusted and valued source for information, comfort, distraction and companionship. Streaming and podcasting are supplementing traditional radio with 'on-demand' audio. Audio usage continues to evolve and morph in new ways. COVID-19 didn't change that—it just accelerated it."
In an effort to better quantify the effects of the pandemic on consumer behaviors and outlook, and in collaboration with its largest radio clients, Nielsen launched an innovative COVID-19 Impact Flash Study and ongoing Economic Recovery series. Of the findings Brad observes, "Collectively, the headlines from the studies are cause for hope and make you proud to be a part of the radio industry."
Brad Kelly and John Fix, Senior Media Analyst for P&G, will hold a fireside chat to discuss how major advertisers are using audio in their media marketing mix at the upcoming Radio Forecast, an annual industry financial conference, on Dec. 8, 2020. This event gathers radio owners, CFOs, group executives, managers and Wall Street analysts to discuss conditions and predictions for the coming year. Following the fireside conversation, the '40 Most Powerful People in Radio', award recipients will be honored.