According to data from Nielsen IAG, an Apple iPod product placement in the CW television show "Supernatural" was the most recalled placement in a scripted series during the four weeks between September 15 and October 12, 2008.
Recall refers to the percentage of television viewers who can recall, within 24 hours, the brand/product featured in an in-program placement.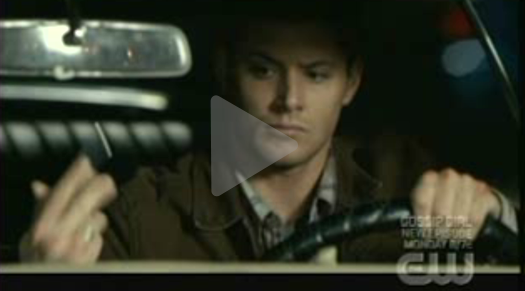 Rank
Brand
In-Program Placement Description
Program Airing Info
Recall Index
1
Apple iPod
Dean asks Sam about music player hooked up to a jack in his car
Supernatural (CW, Sep 18)
230
2
Tupperware
Miriam's belongings are found in a cardboard box containing company name
Cold Case (CBS, Oct 12)
225
3
Playboy
Jake reads an interview conducted with Jimmy Kimmel in men's magazine
Two and a Half Men (CBS, Sep 29)
222
4
Boeing
Jonas, Bob, and Tom attempt to stop terrorists from hijacking a 767 plane
The Unit (CBS, Oct 5)
218
5
Scrabble (Hasbro)
The gang plays a board game in Stella's basement
How I Met Your Mother (CBS, Oct 6)
209
6
Crown Victoria (Ford)
Chuck wonders whether the car barreling towards him is a Crown Victoria
Chuck (NBC, Sep 29)
199
7
Pecan Sandies (Keebler)
Kim discovers a box of cookies in the cabinet and Kath takes them away from her
Kath & Kim (NBC, Oct 9)
195
8
Harley-Davidson
Betty tells one of the models to get on a Sportster bike at publicity event
Ugly Betty (ABC, Sep 25)
195
9
Mercedes-Benz
Bridget tells Molly that her car has arrived; Molly drives car to see Kim a gas station
The Unit (CBS, Oct 5)
193
10
Dodge
John and Derek drive Ram pickup truck to the military academy
Terminator: The Sarah Connor Chronicles (FOX, Oct 6)
189
Source: The Nielsen Company (September 15, 2008 – October 12, 2008).
Note: Nielsen IAG's ranking of the Top 10 Most Recalled In-Program Placements focuses on brand/product placements occurring in dramas and sitcoms on broadcast networks. In-program placements were only considered if the occurrence had visual elements or both visual and auditory elements (i.e., was both "seen" and "mentioned"). Only first-run episodes were considered. Both planned and incidental exposures were included.
A placement's "recall score" is the percentage of television viewers who can recall, within 24 hours, the brand/product they were exposed to during the normal course of viewing dramas and sitcoms on U.S. broadcast networks.
Recall scores are indexed against the mean score for all new product placements occurring in the scripted drama and sitcom genres during the time period to calculate a placement's "recall index."
A recall index of 100 indicates average recall. A recall index of 230, for example, means that the in-program placement has proven to be 2.3 times as memorable as the average placement during the four-week time period.
Read coverage of Nielsen's findings in Ad Age's "Madison + Vine" and Product Placement News.