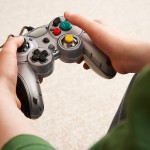 The choice of which gaming system to buy can be difficult: Wii, Xbox 360 and PS3 all have their pros and cons. But according to recent metered usage data from Nielsen, each console tends to appeal to different demographic groups.
"All three of the consoles have their fans, and sales of consoles and games have been some of the few bright spots in an otherwise bleak retail environment," said Bradley Raczka, Marketing Manager for Nielsen Games. "It will be interesting to watch the continued migration to the current generation consoles in 2009, and see how releases of titles such as Halo Wars, Resident Evil 5, MadWorld, Killzone 2 and Street Fighter IV impact usage trends in the first half of the year."
Wii: The best-selling of the three systems, appeals to boys age 6-11 and women age 25-34. Usage of Wii by women 35+ is much higher than with the Xbox 360 and PS3. Games such as Wii Fit, Guitar Hero and Rock Band appear to have engaged an older female gamer like never before.
Usage of Wii by the 18-24 age group, considered the core/hardcore gaming segment, is low for both genders compared to the other two consoles. However, Wii has been successful in broadening the gaming market to a wider demographic audience.
Xbox 360: For males, the largest percentage of usage is in the 12-17 age group, older than Wii, but younger than PS3. For females, the 25-34 age group had the highest percentage of usage. These consumers may also be attracted to the other services featured such as Xbox Live, which offers online play, onlineaudio/videochat, and the ability to download movies (now with Netflix as part of the NXEXbox Live update),classic video & user generated games, additional game contentand music videos.
PS3: The Sony console skews the oldest of the three consoles, and that could be the result of consumer brand loyalty, since Sony has been the dominant market player since it introduced the PS One in 1994 and PS 2 in 2000. Gamers who owned one or both of these consoles in their youth may have "graduated" to the PS3 in their assumed adulthood. For both males and females, the highest usage came from the 18-24 age group.
In terms of overall usage, males using the Xbox 360 are playing almost twice as many days per months as females (10.2 vs. 5.4 in December), but on the other two consoles, usage days for males and females are much closer. On average, the least used console is the Wii.
During the fourth quarter, November had higher than average usage days on all three consoles, due largely to the fact that the bulk of game releases occur during October and November in advance of the holidays. In 2008, a number of highly anticipated titles were released, such as Gears of War 2, Wii Fit, Grand Theft Auto IV, Dead Space, Guitar Hero: World Tour, Call of Duty: World at War and Left 4 Dead .
A complete comparison of console usage during the fourth quarter can be viewed in PDF form here.
Nielsen Games' GamePlay Metrics service provides measurement of console activity from the National TV Panel of homes.