Millennials are some of America's most connected consumers, with an infinite number of entertainment options available to them in the palms of their hands. But while advertisers and marketers spend significant amounts of money, time and effort to reach Generation Y across the many different platforms available today, they should remember to connect with these young adults on one of the original platforms for consuming content—radio. According to Nielsen's new Audio Today report, Millennials hold the majority when it comes to the number of weekly radio listeners by generation in the U.S.
Of the 243 million Americans (aged 12 or older) using radio each week, 66.6 million of them are Millennials. This far outpaces the size of the weekly Generation X and Boomer radio audiences, with 57.9 million weekly listeners each. The younger generation also listens to a lot! Millennials spend more than 11 hours a week with radio, and nearly three quarters (73%) of their listening occurs while outside the home and close to making purchasing decisions.
For those advertisers and brands looking to reach Millennials on the radio, the afternoon drive (defined as Monday-Friday 3pm-7pm) is the most listened-to time of day. Meanwhile, the Country format is top for Gen Y audiences throughout the week.
To see how the Millennial majority stacks up in radio, below are profiles of each major generation on the national scale as it applies to radio listening.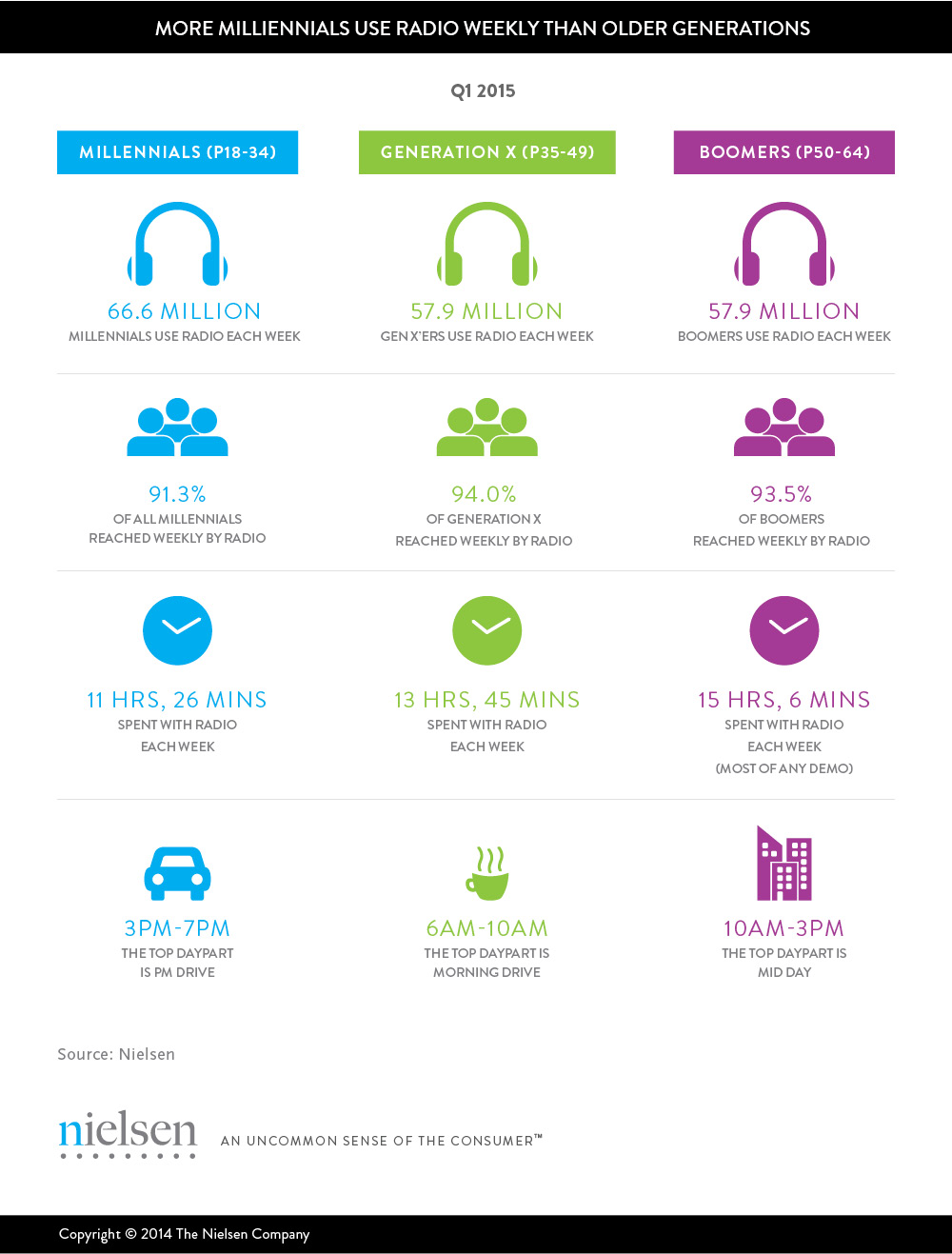 For more information about American's radio listening habits, download Nielsen's latest Audio Today report.