Sometimes there's no substitute for visiting your favorite retail store. On the flipside, however, online e-commerce is gaining significant traction among Taiwan's tech-aware consumers. In fact, nearly one-third of the country's consumers aged 12 to 65 say they've made a purchase online in the last three months. That's 400,000 more people making purchases online than in 2014.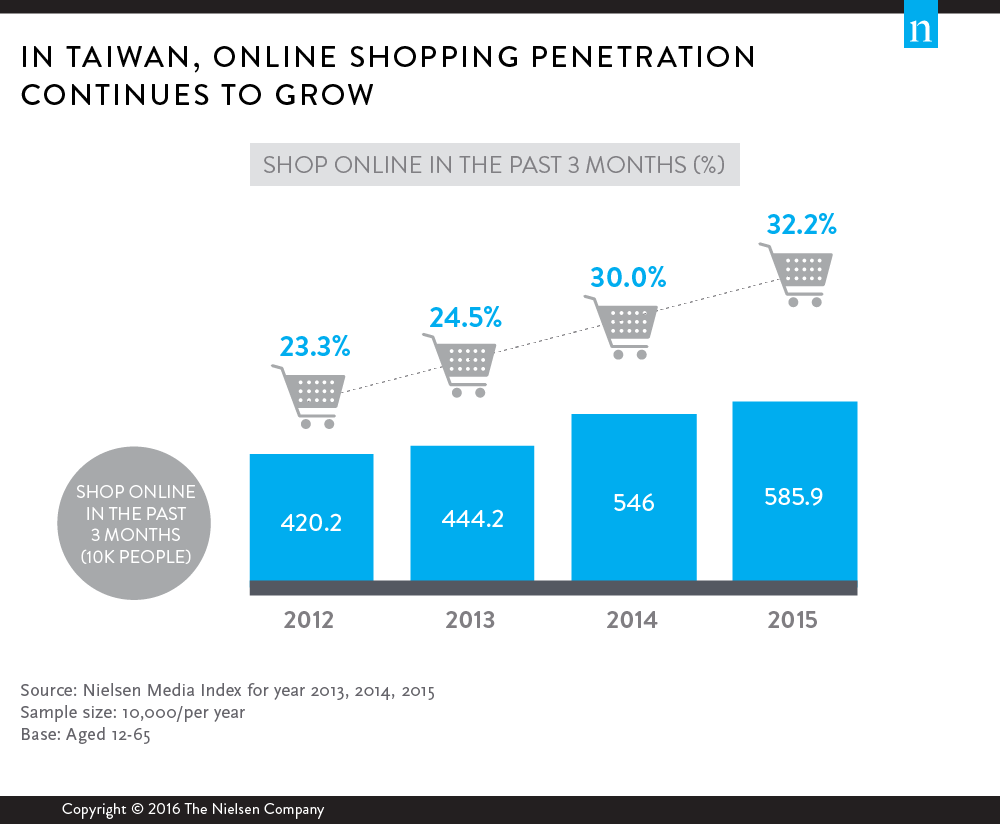 The Internet offers something for everyone, which is evident from the findings in Nielsen's 2015 Virtual Shopping study, which examined online buying habits and trends across Taiwan last year. While online shopping is enjoyed more by younger consumers, e-commerce penetration rates were higher last year among older shoppers than younger ones. That said, however, everyone in the 12-65 age range contributed to the country's 14% growth in online spending last year.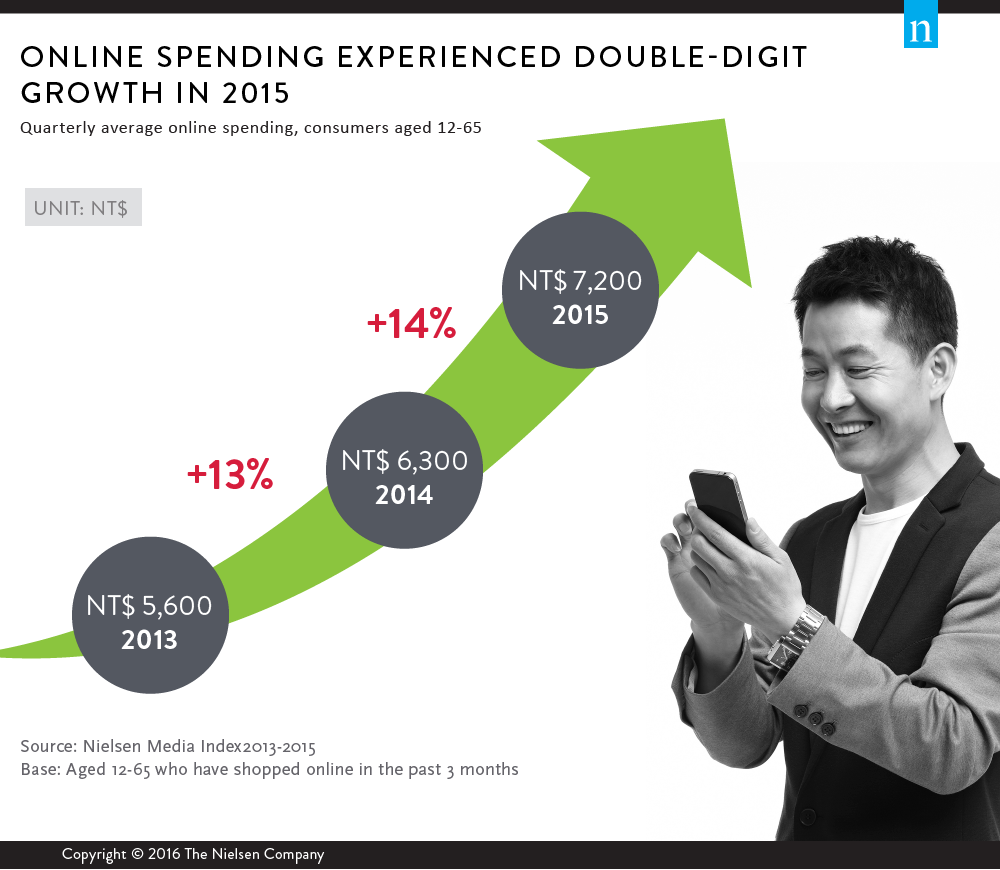 Despit the spike in online shopping penetration among older consumers, the majority of online shoppers are still between 20 to 39 years old, as more than half of them say they purchase items on the Internet. And what's even more noteworthy is that many are making their purchases on their mobile devices rather than their desktop computers. 
Across Taiwan, 13.2% of consumers aged 12 to 65 say they've placed orders using their tablets and smartphones, up from 9.2% last year. Among them, almost one-sixth of the female consumer segment are more open to online shopping via portable devices. One-quarter of the buyers aged 20 to 29 years old use their tablet PCs and smartphones to place online orders.
For additional insights, download the 2015 Virtual Shopping Report.