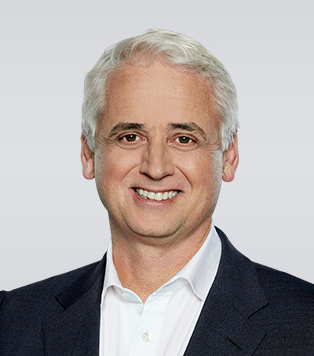 There's never been a more important time for our country to have an accurate, complete count of our every person than right now.
And I am so pleased that our good friend, Luis Miranda, agrees and is encouraging everyone to participate in the census, which you can do today, online, from home at my2020census.gov.
As we grapple with the spread of COVID-19 and its implications for our lives, we need to remember that public health experts, first responders and government officials rely on data from the U.S. Census to make critical decisions. Everything from the size and number of hospitals to the amount of emergency resources funneled to communities is influenced by census data. An accurate count could literally mean the difference between life and death.
But when we get past the immediate public health crisis of COVID-19—and we will get past it—the census has a number of other far-reaching impacts. Retailers use demographic data from the census to decide where to build stores and what to sell. Companies determine where to create job opportunities based on census information. Government agencies allocate funding around the country by using data from the census. The talent starring in our favorite TV shows is, in part, determined by data from the census; after all, content creators want to tell stories that reflect the actual population and resonate with audiences.
In short, the census is a big deal! And we only get the opportunity to complete this important count every ten years. That's why it's so crucial for each of us to take 10 minutes and do our part. It's such a quick and easy process (I filled in my form online last week!), and getting it right is hugely important for our country's future.
Getting an accurate count of our country's multicultural communities is essential, especially as we consider that African Americans, Asian Americans and Hispanics today represent approximately 40% of the U.S. population. And by 2044, these groups are expected to surpass 50%—in other words, we'll be a majority multicultural country. Beyond the governmental and business implications, getting an accurate count of everyone in the country is simply the right thing to do. As we all unite in the fight to beat COVID-19, we're seeing the power of shared humanity and we're reminded that we all face some of life's biggest challenges together.
When we check-in with our families, friends and loved ones in the coming days, let's make sure to mention the importance of the census and encourage everyone to participate, emphasizing the safety and benefits of doing so. There's never been a more important time to be counted. Thank you.
This article was originally published on LinkedIn.