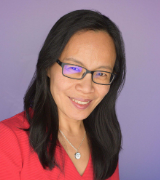 Reunion dinners, hot pot, lor hei, visiting Chinatown to watch the dragon dance—these all come to my mind when Lunar New Year rolls around. We celebrate with food, always, but also with family and taking the opportunity to share our beloved celebrations with our friends across cultures. While the ways we currently celebrate Lunar New Year may be different today when compared to celebrations of the past, the rich cultural storytelling behind it has not been lost.
Lunar New Year has always been a time of storytelling and cultural celebration. From the dishes on the dinner table to the decorations we put up around the house, there are always stories and meanings that have been passed on from generation to generation. For parents such as myself, it is the perfect time to share the stories of our cultural heritage with our children. I always make sure to serve mee suah with hard boiled eggs as a symbol of long life and new beginnings.
This year, with the racial reckoning in the country and the intersection of Black History Month and Lunar New Year in February, it's the perfect time to share our own stories and listen to others. For me, the overlap of Lunar New Year and Black History Month is a time to celebrate with the members of the Blasian (Black Asian) community and learn more about their rich heritage.
When I think about Blasian representation in film and television, I think about how groundbreaking shows such as "Greenleaf" and "Michael Yo: Blasian" placed Blasian stories at the forefront through comedy and drama. I also think about how networks such as Crossings TV (a Black-owned media network catering to Asian communities) provide in-language programming for diverse communities. However, despite the impact of these shows and programs, there's still more that we can do to grow multicultural and mixed-race representation across mainstream media.
To learn more, I talked to Blasian community builders and storytellers alongside founder of Crossings TV, Frank Washington, to explore the importance of multicultural and mixed-race representation in media, and these creatives use their platforms to share their stories.
Johnathan Gibbs is the founder of The Black & Asian Alliance Network, which works to foster a community that advocates bridging the gap. "When you think about people like us who are Black and Asian, and you think about watching TV and seeing no one that looks like us, whether it is just Black people or Asian people, that lack of representation causes people to yearn for the recognition to be seen," Gibbs said.
The United States has changed considerably—in 2020, the U.S. Census reported that 33.8 million Americans identified as multiracial, which is a 276% increase from the data recorded in 2010. As the world grows more diverse, it is important that the stories we share follow suit. I'm hopeful that we are moving in the right direction, as the emphasis of authentic representation in the media continues to grow.
"When I started as an assistant I figured that there weren't many people of color in those positions making decisions about stories that needed authentic representation," said casting and voice director Ashley Nguyen DeWitt. In her role, she helps select and guide voice actors for the animations we see on screen. "Being in a position where there has historically not been a lot of diversity in the space, I am striving to inspire other people of color to go for those positions," she added.
As community builders like DeWitt and Gibbs continue to fight for representation and allyship, they pave a path for others to tread. "It's also about the people that come behind us," Washington said. "Hopefully those doors are open even wider, so that they can go through them and be accepted for what they bring to the table."
As we observe both Lunar New Year and Black History Month, we must continue to think about the importance of the stories we share. Not only by observing each within a vacuum, but also by finding ways to connect and celebrate together. I wish everybody a healthy and prosperous Lunar New Year! 恭喜发财!
This article originally appeared in NextShark.