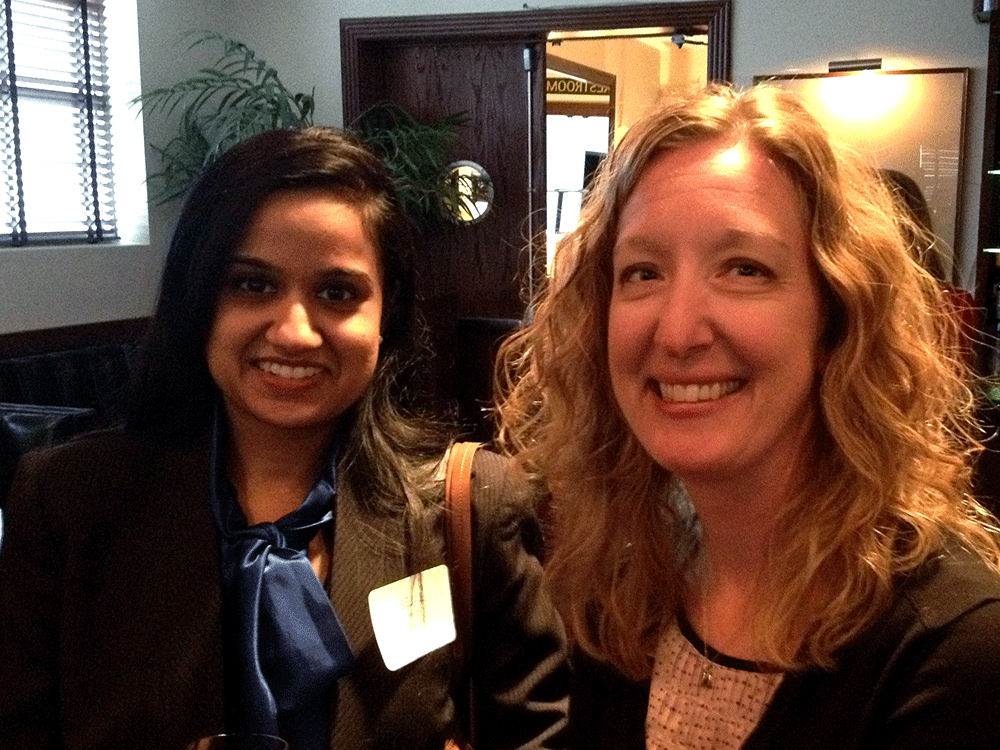 Last month, we celebrated Nielsen's efforts to connect with former associates ("alumni") through special networking events in Chicago, Los Angeles, and New York City.
In February, we relaunched the Nielsen Alumni Network, serving as a hub for former associates worldwide to reconnect with one another, acquire key industry knowledge, discover exciting career opportunities and make an impact in their communities. More than 1,800 former associates have already registered.
The vision for Nielsen's alumni program is to foster a thriving community, where former associates stay closely connected and gain value from their Nielsen affiliation well beyond their final days of employment. Since many associates go on to work for clients or other related companies, there is great value in engaging this population and leveraging our alumni to support brand ambassadorship, business development and talent acquisition.
Our recent launch events provided chance for Nielsen associates and alumni to come together in person, and the rooms buzzed with lively conversation and enthusiasm for the renewed alumni engagement efforts. Alumni in attendance hailed from diverse organizations including Acxiom, AMC Networks, Fellowes, Fox News, Fusion, Market Track, Pabst, The Oprah Winfrey Network, TNS, and Unmetric. Nielsen leaders shared company updates, with Karen Fichuk, president, lead markets (Chicago), Julie Girocco, senior vice president, sales director – local media client services (LA), and Catherine Herkovic, senior vice president, client business partner (NYC), serving as the executive speakers in their respective cities. And Nielsen associates offered alumni a flavor of what is happening today inside of the company at the ground level.
The alumni networking events in Chicago, Los Angeles and New York City are just the beginning of Nielsen's reinvigorated alumni outreach. More events will take place globally throughout the year, and the online networking platform, along with a monthly newsletter and webinar series, will keep alumni connected well beyond the events. For the first time, alumni will be invited to volunteer alongside current associates for Nielsen Global Impact Day on June 2.
Former Nielsen associates can register for the Nielsen Alumni Network to learn more about all of the opportunities to stay connected with Nielsen and your former colleagues!