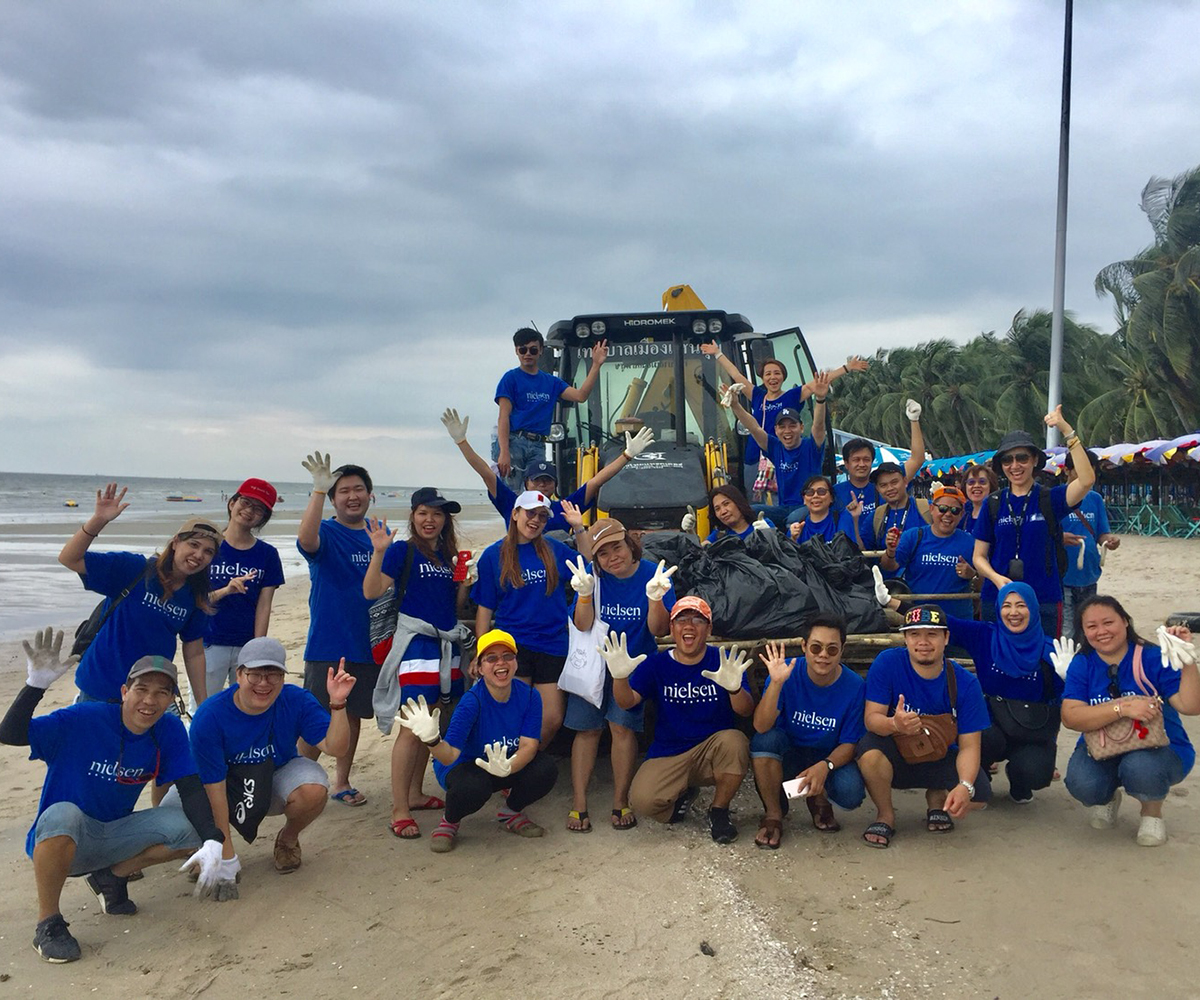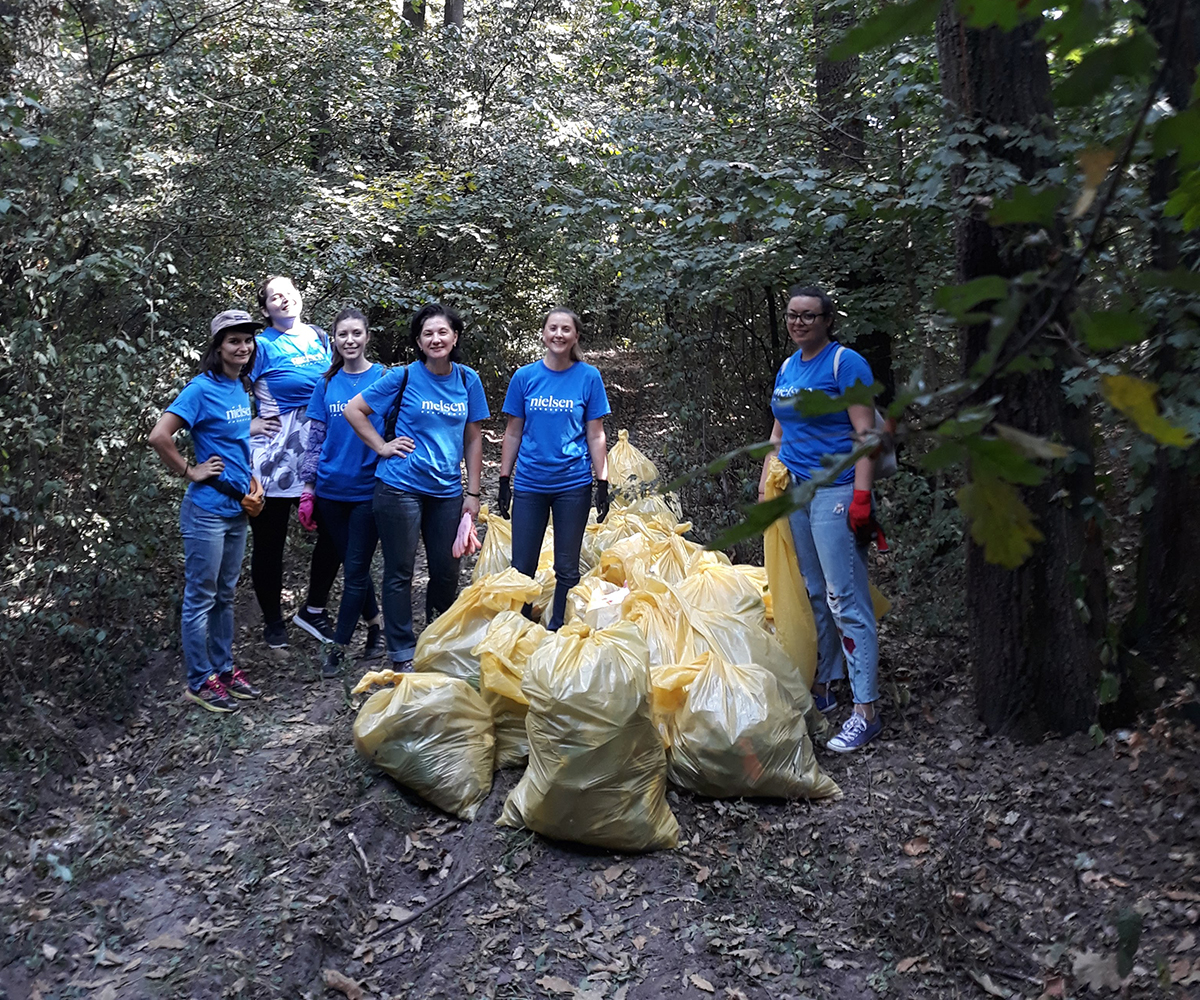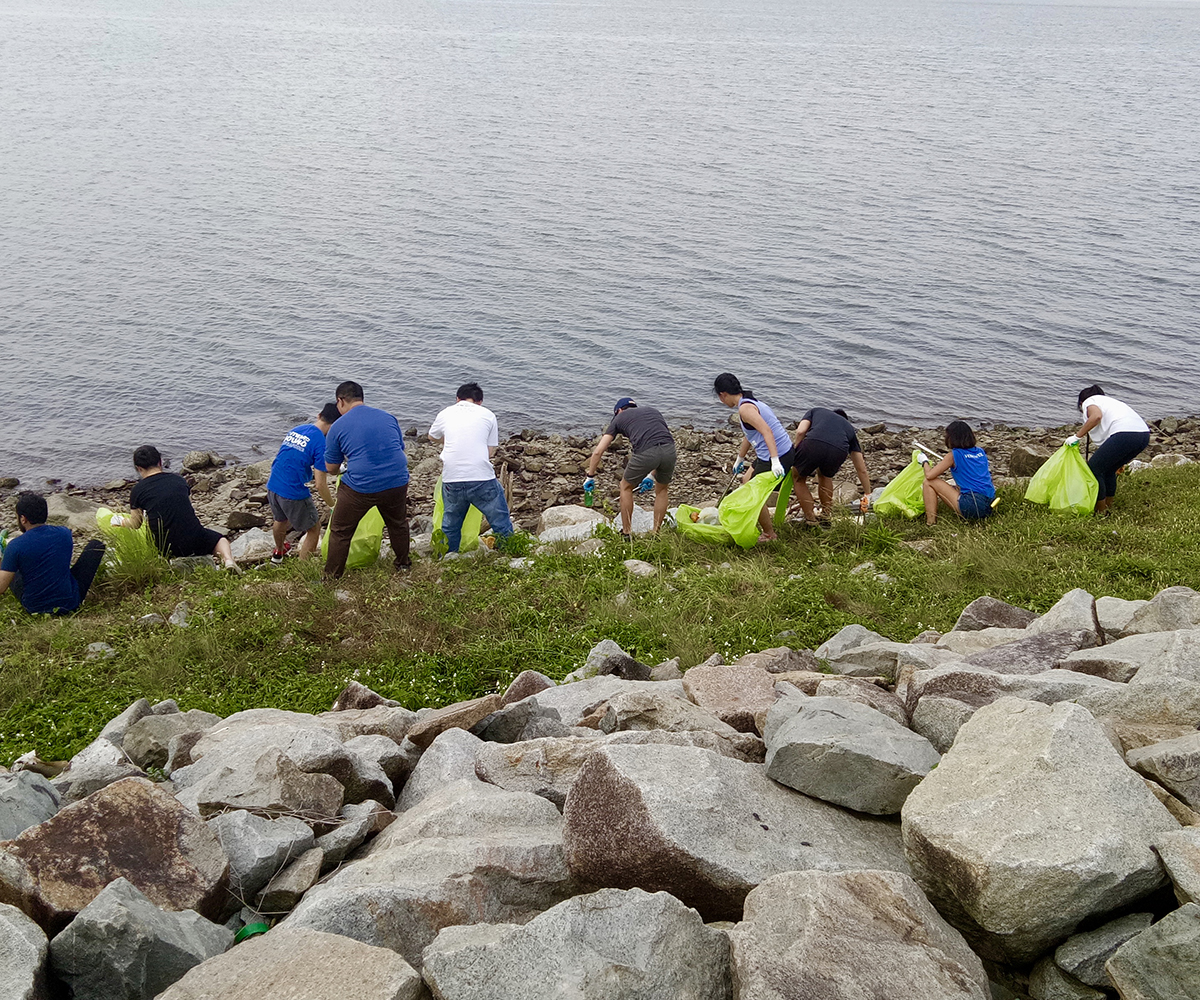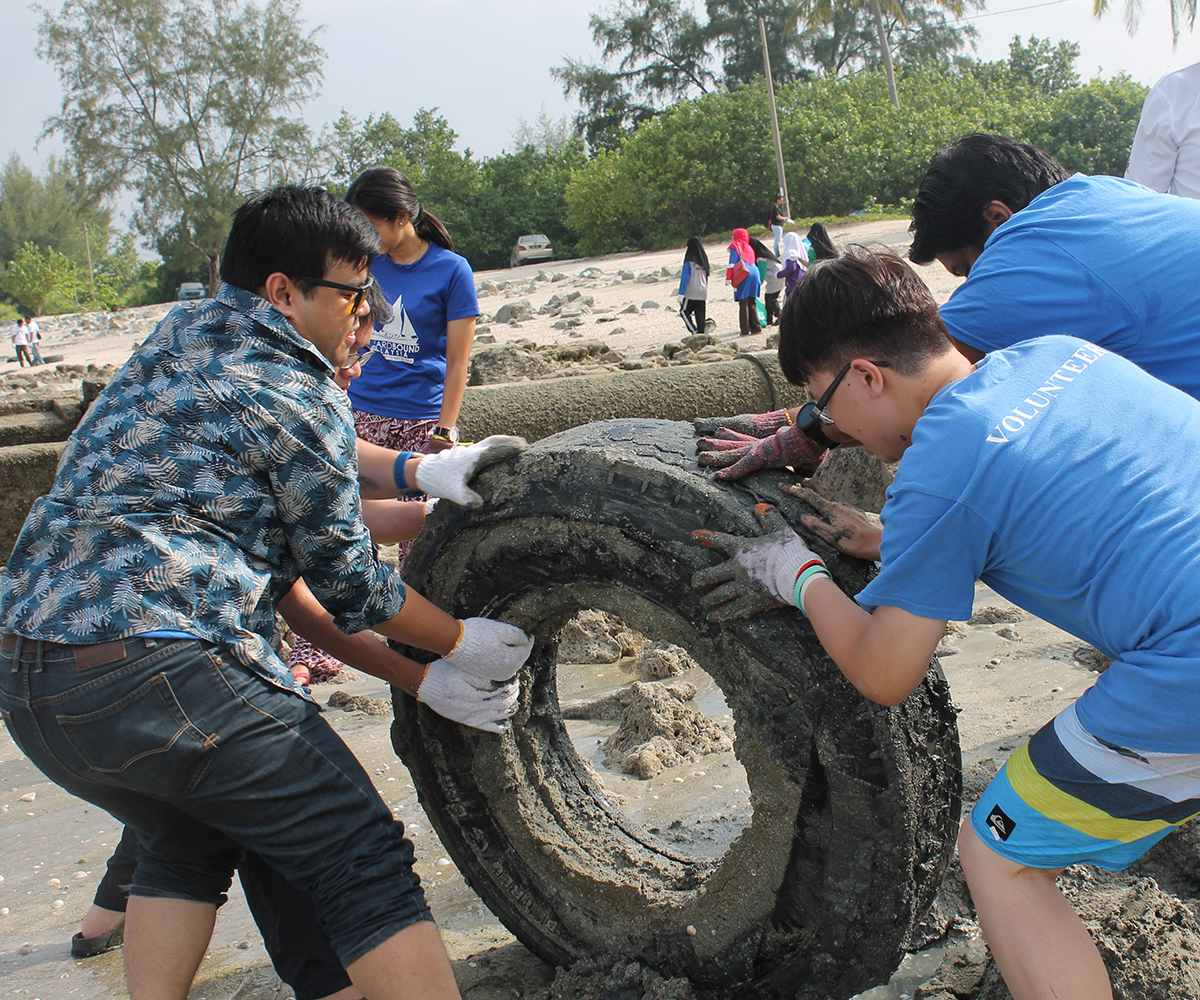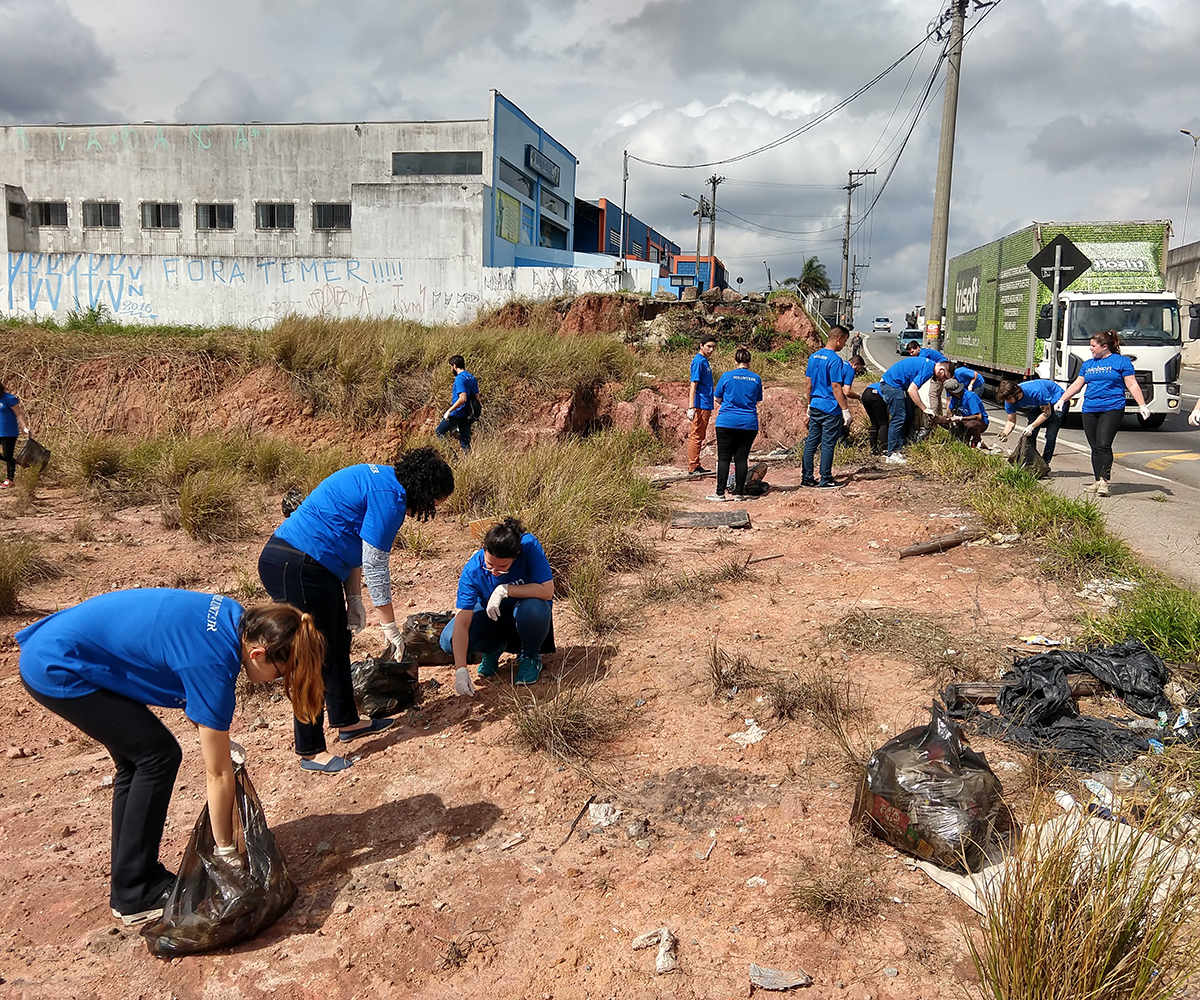 It's no secret that consumers are growing increasingly interested in all aspects of sustainability. As part of Nielsen's commitment to its clients and making a positive impact on the world, we work with brands to help them understand consumer shifts and empower our associates to build on that commitment through work in their communities around the world. And so, this year, on the heels of our fifth global Earth Week, Nielsen associates came together to join the green movement and help address the challenge of waste by participating in World Cleanup Day (WCD).
To do our part in this global event, we set out to not only volunteer our skills and time toward cleanup activities, but also to generate awareness and stimulate conversations around the issue of waste and its impact on our natural environment. Nielsen associates led efforts both within our company, and across the communities where we live and work.
Waste management is one of the top environmental materiality indicators for Nielsen, and in that, Nielsen has committed to a goal of ensuring that 0% of our electronic waste goes to landfill by 2020. World Cleanup Day is one of many ways we extend our commitment to our communities, ensuring a top-down approach toward waste that also galvanizes our grassroots teams into action.
We can consciously change only what we know, thus our WCD initiative challenged the company to go back to the question, "Why Waste?" As a data company, our strength and confidence lives in the numbers, and as part of our effort to answer that question, Nielsen worked towards identifying global and regional metrics that would help teams learn about the impact of landfill waste in their areas. Our local Green Teams drove the awareness work forward by researching data and ideas that personalized the discussion for associates and brought the waste impact conversation "closer to home." Teams volunteered to clean up beaches, rivers, parks and streets; visited landfill and recycling sites; and conducted extensive trash-research for internal waste-education campaigns. At many locations, Nielsen associates were joined by their friends and families to help spread the word and further the cause- all empowering our associates to connect their actions with impact.
"By arming our teams with hard numbers and reliably sourced information, we educate them on the implications of human action and generated waste, on our lives and our planet, thus creating strong, confident and passionate advocates," said Yamini Dixit, Director Global Responsibility and Sustainability (Nielsen Green), Nielsen.
Nielsen will continue driving its efforts towards waste reduction and more responsible waste management, with a focus on changing behavior and interaction with our natural environment, both at the corporate and individual levels.
And it all starts with awareness.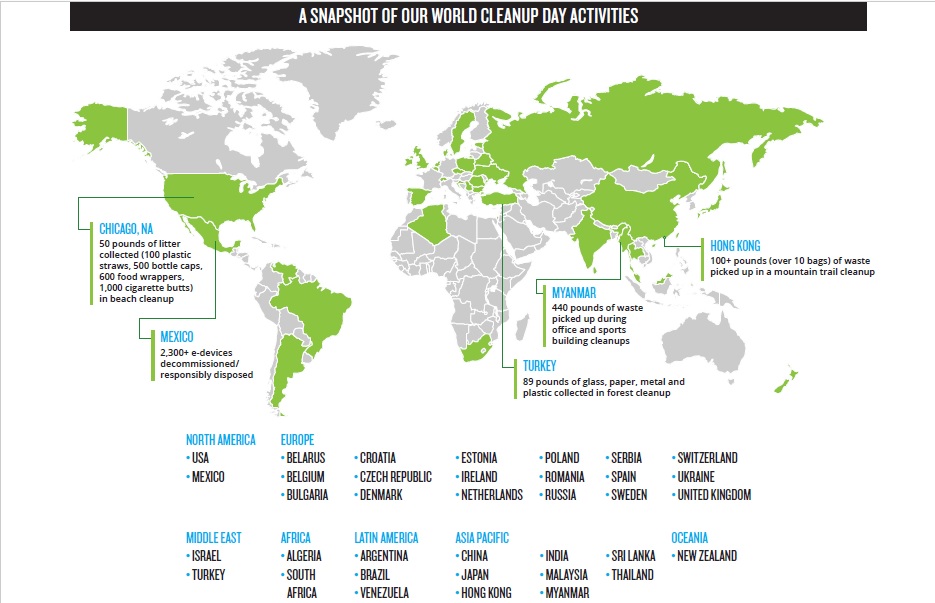 All Nielsen associates have 24 hours of dedicated volunteer time annually, which they can use for initiatives like World Cleanup Day, Nielsen Global Impact Day and throughout the year.
For more information, visit Global Responsibility & Sustainability to learn more about our Nielsen Green program.