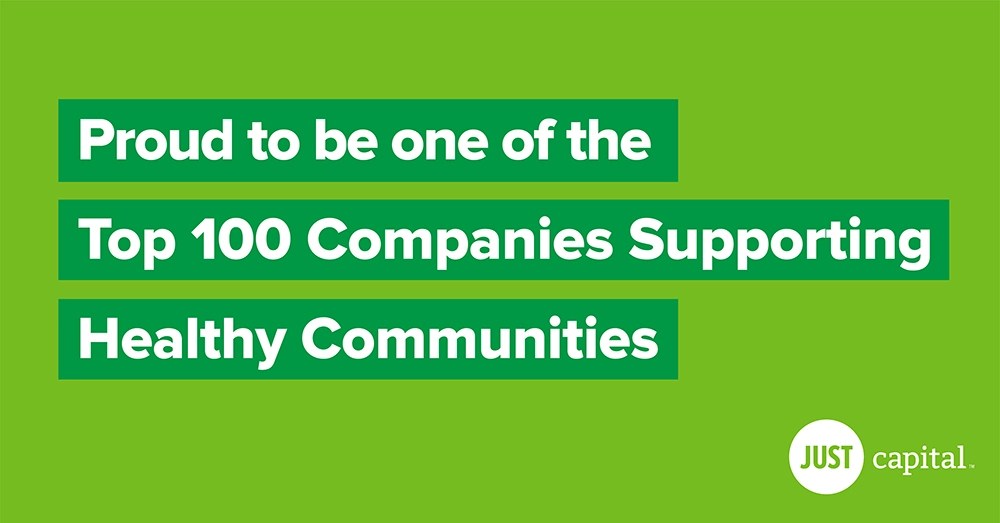 Recently, JUST Capital named Nielsen as one of the Top 100 U.S. Companies Supporting Healthy Communities and Families. Companies on the list are scored by JUST Capital on 16 different social, economic and environmental factors defined by the American public, which shape how businesses contribute to healthy outcomes for workers, their families and the communities in which they operate.
This award reflects our work to promote the health and well-being of our 45,000 associates and their families, as well as our transparency around our efforts. We recently released our 2018 Global Well-being Annual Report, featuring our four pillars of well-being. And we've received several other recognitions for our efforts, including a Gold-Level Recognition from the National Business Group on Health (U.S.) and multiple awards for our Diversity and Equality efforts.
This award also follows several others we've earned from JUST Capital. Late last year, the organization recognized Nielsen for the second year in a row as the Media industry leader in its annual ranking of the "JUST 100." And more recently, we were also included on JUST Capital's list of the "Top 33 Companies for the Environment by Industry."
"We are thrilled to be recognized for our efforts to support our associates, their families and their communities on their health and well-being journeys," said Maria Walsh, VP, Global Benefits and Mobility, Nielsen. "We're committed to continue finding innovative ways to engage our associates around their health and well-being,"
JUST Capital's methodology encompasses "just" business behaviors across a wide range of aspects, including areas such as environmental sustainability, community involvement, corporate governance and responsible sourcing. According to its 2018 survey results, a company's positive performance is recognized—and acted upon—by Americans. For example, 78% of respondents said that they had taken action to show their support for a company's positive behavior (e.g., purchased products, applied for jobs or invested in the company).