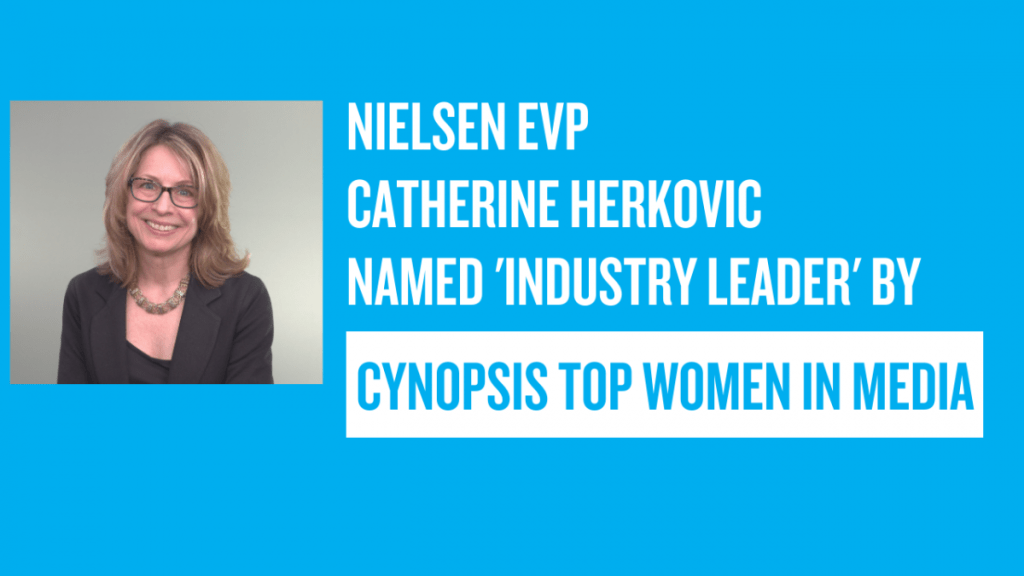 Catherine Herkovic, EVP and Managing Director of Local TV at Nielsen, has been recognized as a 'Top Woman in Media' by Cynopsis, a leading trade publisher for the television, media and sports TV industries. Catherine received the Industry Leader award, given to leaders who take decisive action, break down barriers, invent new solutions and apply creative thinking to solve complex issues. Catherine is joined by a distinguished group of innovators, risk-takers and those instrumental in inventing new strategies and solutions in categories that cover entertainment, tech and sports media.
The epitome of an industry leader, Catherine is a media trailblazer who has used her vision and leadership to evolve the measurement of local TV steering the helm of Nielsen's local TV transformation initiative. As a 30-year Nielsen veteran, she has led the metamorphosis of two major elements of audience measurement. This includes redesigning the products to collect and measure viewership information and also the technology of data gathering and analysis capabilities inside those products. Catherine has successfully expanded the capabilities of both, which has been a benefit to not only Nielsen clients but to the industry as a whole.
Notably, she has modernized how local TV is measured for the benefit of the industry at large, positioning clients and Nielsen for the future. This transformation was backed by Nielsen's multiyear effort to combine advanced meter technology, big data and people-powered panels into local TV measurement across 208 markets. In partnership with clients, Catherine worked to provide the market with unbiased, higher quality, more reliable measurement with greater stability and less variation.
She has also been a leading advocate for impressions-based measurement, which requires a move away from ratings driven transactions. Catherine is leading that movement, stating earlier this year at NATPE: "Within the fragmented media landscape that we live in, it is essential to not miss any audiences, and impressions will get us there."
Catherine and her co-recipients of Cynopsis' Top Women in Media Awards were celebrated virtually on October 14 with a special awards gala.