When Nielsen entered the audio measurement space, for the first time radio was stacked up against the competition — and the results surprised a few people. Despite the countless media and entertainment options available today, AM/FM radio continues to be the top weekly reach medium.
Marketers and brand managers are rediscovering radio. It's a mass medium that can deliver targetability and message frequency in markets large and small. And as the audio pie continues to grow (Americans are carving out more and more time each day to listen), radio consumers tune in when and where it counts. Listening outside the home and, specifically, in the car is a huge part of the radio ecosystem. This gives advertisers the opportunity to uniquely deliver their message just prior to purchase.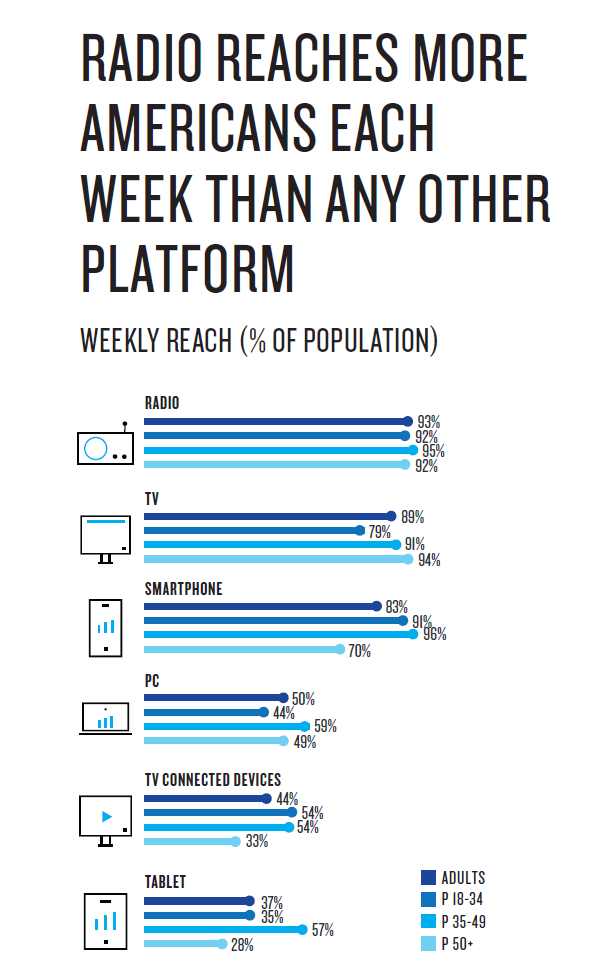 Welcome to the 2017 Audio Today Report, our snapshot of the listening landscape today viewed through many different lenses – reach and audience growth, network radio, podcasting, localism and much more.