With the largest number of eligible voters of any minority voting group, Latinos represent over 13% of all eligible voters in the U.S according to the Pew Research Center. But the number of Hispanics who actually vote still has room to grow. Only half of the eligible Hispanic voters were registered in 2018 but that gap has been closing as registration rates are climbing for the 32 million eligible Latino voters in 2020 as we approach this Presidential Election.
From the Southwest to South Beach, Latinos seem to have gotten the message on their untapped power, with populations that make up even larger percentages of the electorate in key Swing States. Since the Midterm Elections, the Pew Research Center has reported that places like Florida and North Carolina have seen substantial increases in registrations among Hispanic voters.
What's top of mind for these voters? Many Hispanics have been on the front lines of the battle against the novel coronavirus this year in essential occupations, making them even more focused on the economy and health care access. Over-representation in these essential fields can also mean a challenge for in-person turnout if mail-in ballots or early voting options are limited. However, their votes are cast, with such strength in numbers this is the year for "la comunidad" to flex its muscle.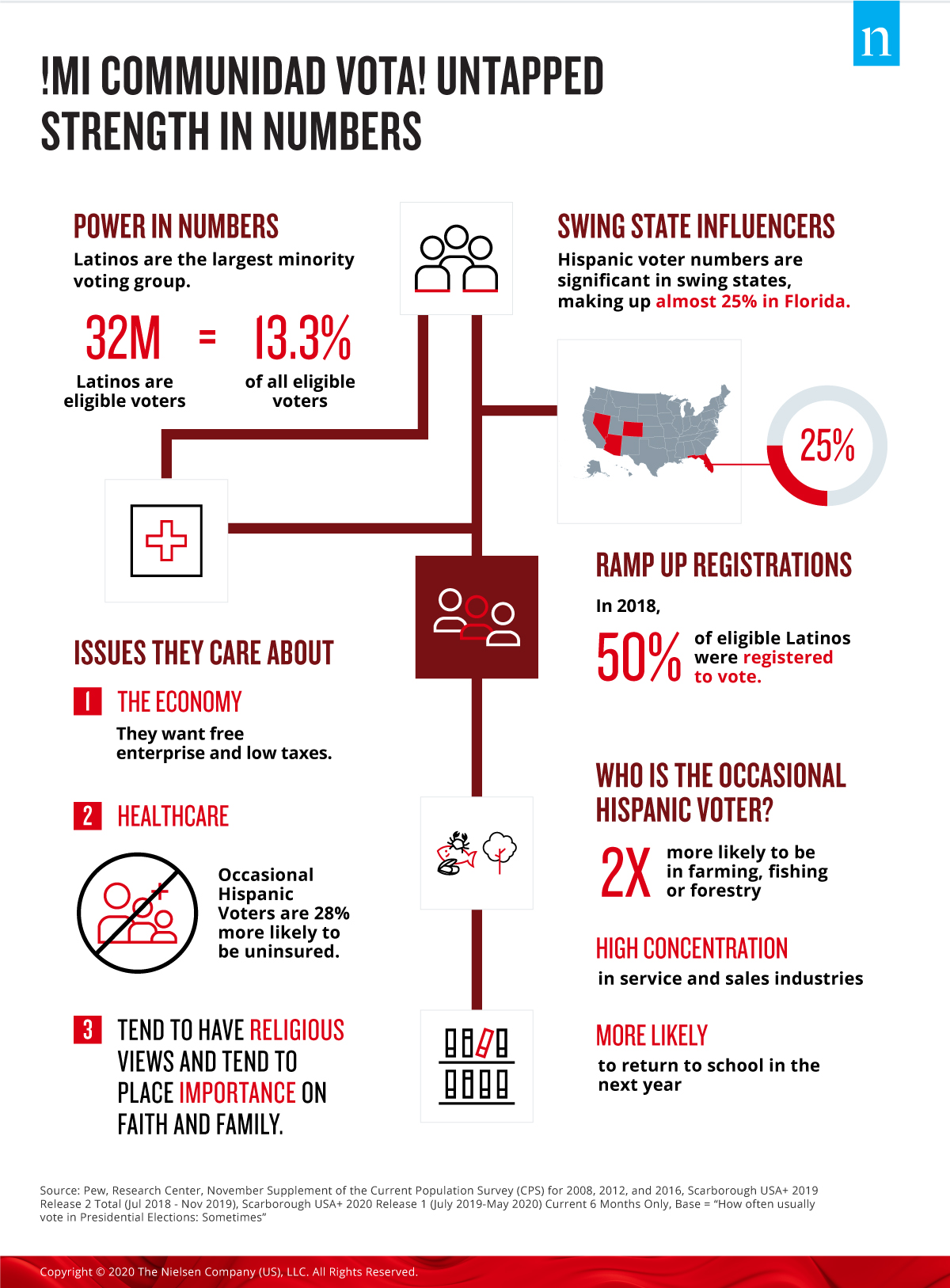 VISIT THE ELECTION HUB
For more current and historical TV ratings for election events and voter data
---
ELECTION DAY IS NOVEMBER 3
DON'T FORGET TO 

TO VOTE
---