Careers
Nielsen. Enabling your best to power
our future

.
Teams
Join the Nielsen journey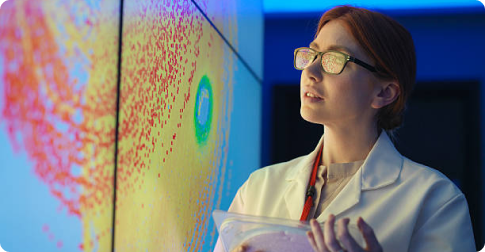 Data science
Data is critical to everything we do at Nielsen. We help the world's biggest brands to make data-fueled media and marketing decisions. Join our Data Science team in delivering data insights around the world through innovation, new product ideation, experimental design and complex analysis.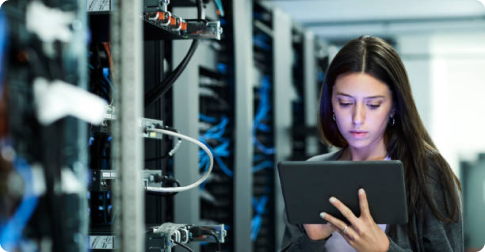 Technology
We're bringing together the brightest minds in data and engineering. What we build today will change the way we watch, listen, and play our favorite tunes, TV shows, and movies for decades to come. Come and build something with us.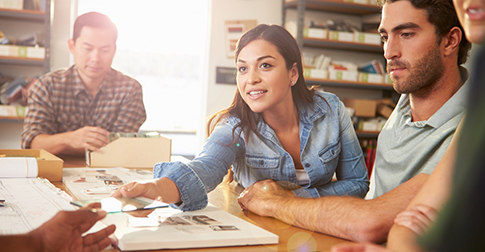 Client service and sales
We help clients get the most complete understanding of consumers worldwide. By engaging and working collaboratively, this team is able to deliver actionable recommendations that helps clients win in the marketplace.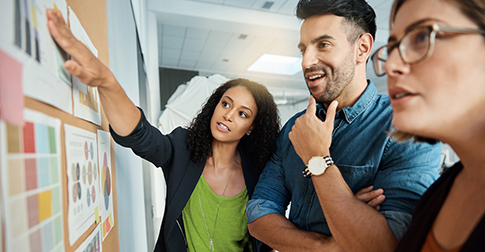 Product
We define and develop solutions to meet our clients' biggest measurement needs. The Product team sits at the center of product development and delivery to create solutions and go to market strategies. If you have a vision for where measurement is headed and like to build things to solve tough problems, we want to talk to you.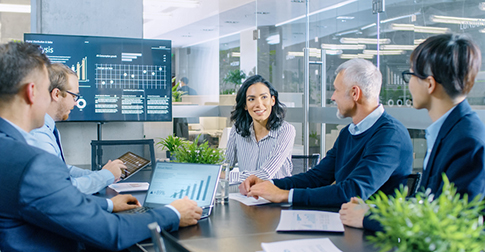 Operations
We are responsible for delivering high-quality, accurate data directly to our clients every day of the year. With a focus on growth, we work closely with internal teams to continuously innovate and provide world-class solutions to our clients.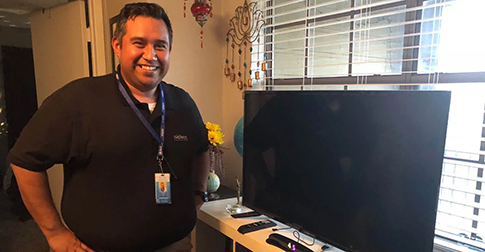 Field and call center operations
The Field and Call Center Operations teams are the foundation of our work. Our representatives connect and build personal relationships with consumers to collect consumer data across TV, radio, digital devices and more.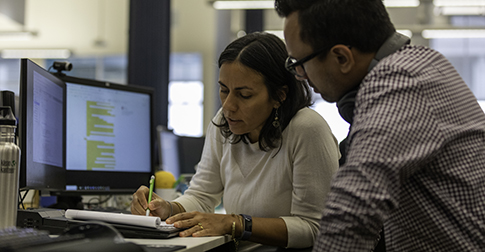 Corporate
From promoting and protecting Nielsen Media's brand across the globe to building our people culture to making sure we are compliant in all that we do, our corporate centers of excellence are at the core of our business.
Interested in early career opportunities?
"As you'll quickly discover at Nielsen, audience is everything and we play an important role in helping the media industry measure and understand their audience. Our shared reference library of metadata – the Gracenote business – is helping viewers around the world search for and find content they love. Our analytics businesses, and partners, are providing data-driven insight to both advertisers and publishers to empower decision making. There's lots of work ahead as we continue to lead the industry around the globe on a journey to a digital future. I invite you to take the journey with us."
David Kenny, Chairman and Chief Executive Officer
Our culture connects us
"Our Nielsen culture is the air we breathe. It's our shared purpose of powering a better media future for all people. It's our shared values of inclusion, courage and growth – and how those values show up in our behaviors. It's how the best of our team powers the future of Nielsen."
Jamie Moldafsky, Chief Customer and People Officer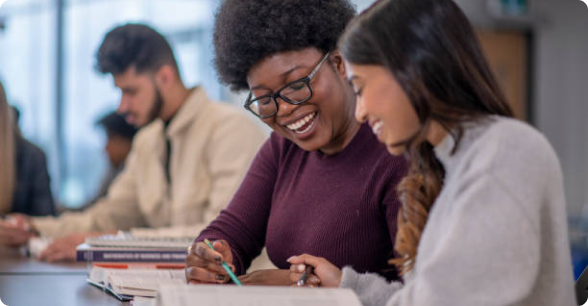 Our values guide us in everything we do
Our Values guide us in everything we do, informing how we behave and interact with each other. Each of our values-led practices is part of how we bring our values of inclusion, courage and growth to life every day.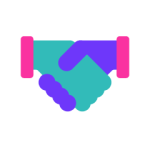 Inclusion
Be open, begin with trust, respect everyone, and appreciate every contribution.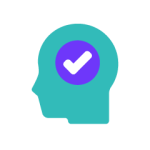 Courage
Show grit and persevere with passion beyond the limitations of the status quo.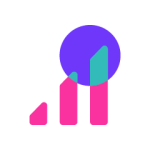 Growth
Go big, act with speed and purpose, be curious, develop yourself and others.
Your career journey with us
At Nielsen, you're empowered to grow and develop as we shape the future of media together. We know that no two career journeys are the same, so we embrace what makes you unique. When you join us, you can expect to experience a culture where we're committed to setting new standards and achieving more—so we can win together.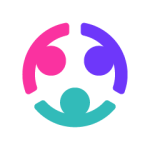 Win together
whenever you work, you're an important part of a diverse and dynamic team. we inspire and care for each other, so together we can bring the best of ourselves and our compony to the world.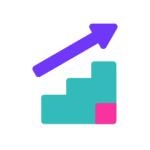 Set new standards
Your curiosity, creativity, and ideas helps transform Nielsen every day. Embark on a new initiative, explore a fresh approach, and take license to think big, so we can all continuously improve.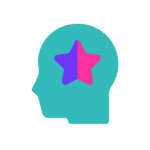 Achieve more
We champion you, because when you succeed, we do too. grow at every step of your career and define your own experience with resources that help you go further.
Smart Work: Embracing remote and virtual work
The health and safety of our people is our first priority. Smart Work is how we work at Nielsen. Because work is no longer the four walls of where we go, it's what we do and how we do it. Our Smart Work philosophy includes flexibility for purposeful, productive work locations—whether it is in the office, at a client, at home or in the field. This will be different depending on your role and unique circumstances; all working arrangements are defined with managers and People Team colleagues depending on what makes sense for the role, person and location.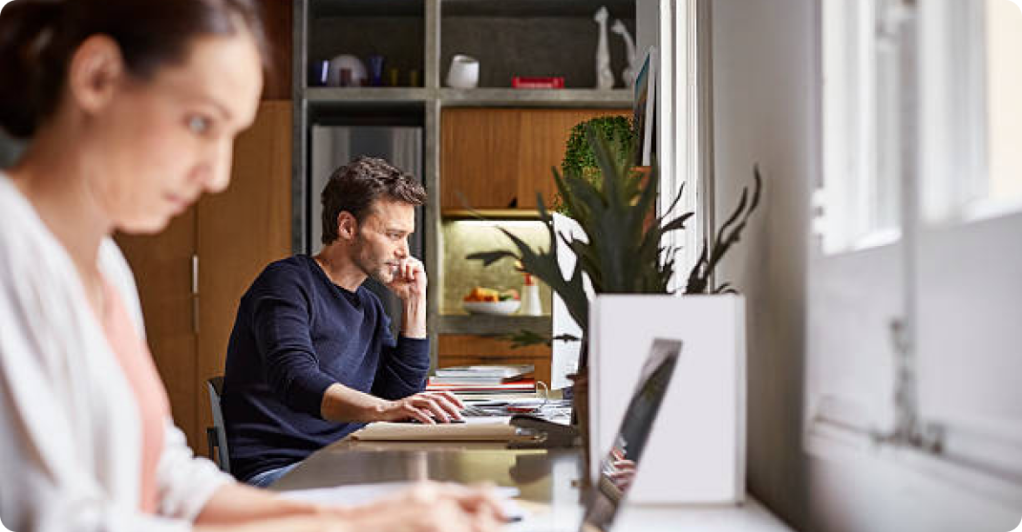 Diversity, equity and inclusion
At Nielsen, diversity, equity and inclusion are part of our associates' experience every day. When you come to work here, you're part of a workplace where people feel they matter, that they have opportunities to grow with us, and where they have a safe space to be themselves.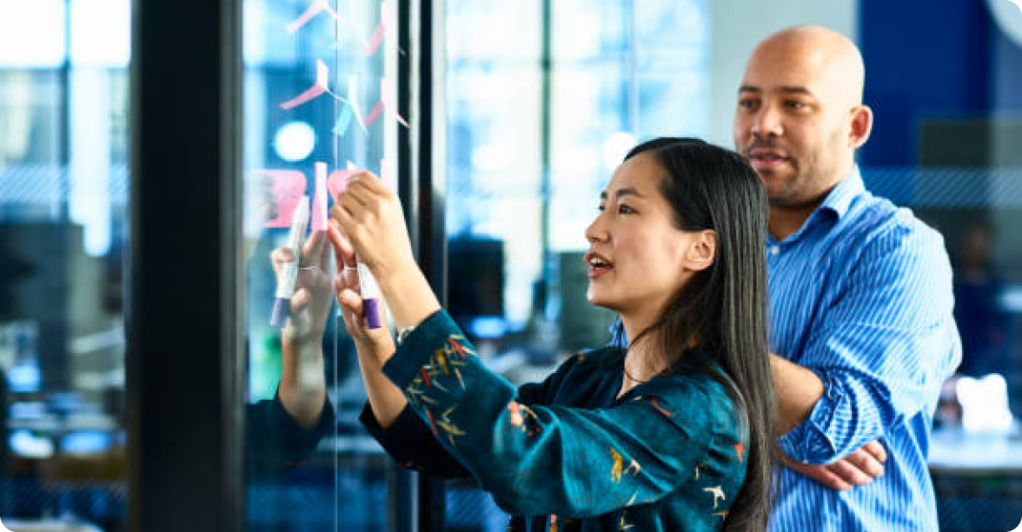 Featured jobs
Explore career opportunities
Employment
Nielsen's global employment standards
Founded on the principles of integrity, honesty, fairness, respect and reliability, Nielsen is a place where all together, we set new standards and achieve more.
Nielsen is committed to reflecting the diversity of the clients, communities and markets we measure within our own workforce. We exist to count everyone and are on a mission to systematically embed inclusion and diversity into all aspects of our workforce, measurement and products. We enthusiastically invite candidates who share that mission to join us.
We are proud to be an Equal Opportunity/Affirmative Action-Employer, making decisions without regard to race, color, religion, gender, gender identity or expression, sexual orientation, national origin, genetics, disability status, age, marital status, protected veteran status or any other protected class. Our global non-discrimination policy covers these protected classes in every market in which we do business worldwide.
Please note: If you are a qualified individual with a disability, you may request a reasonable accommodation if you are unable or limited in your ability to complete an online application. Please contact us to inform us of your needs.
Notice on Fraudulent Job Offers
It has been brought to our attention that there have been fraudulent job offers, purporting to be from Nielsen and/or its affiliates. These individuals are contacting people with fraudulent employment opportunities and often asking for sensitive personal information, including making financial payments. This is a practice known as recruitment fraud.
What is recruitment fraud?
Recruitment fraud is a sophisticated scam offering fake job opportunities to job seekers. This type of fraud is typically carried out through online services such as false websites or fake e-mails or another form of communication claiming to be from the company. The fraudsters often request confidential personal information and to make financial payments as part of their fake recruitment process.
How to identify recruitment fraud?
There is an early request for personal information such as address details, date of birth, CV, passport details, bank details etc.
Candidates are requested to contact other companies/individuals such as lawyers, bank officials, travel agencies, courier companies, visa/immigration processing agencies etc.
Correspondence may contain typographical and grammatical errors.
E-mail correspondence is often sent from (or to) free web-based e-mail accounts such as Yahoo.com, Yahoo.co.uk, Gmail.com, Googlemail.com, Live.com, WhatsApp, Telegram, etc.
The perpetrators frequently use mobile telephone numbers instead of official company numbers.
The perpetrators may even offer to pay a percentage of the fees requested and ask the candidate to pay the remaining amount.
There is an insistence on urgency for the applicant to act on the correspondence received.
If you believe you have been a victim of a fraudulent job offer, we advise that you contact the appropriate local authorities.
Nielsen does not collect any financial commitment from candidates as a pre-employment requirement. All Nielsen applicants are required to only apply for Nielsen jobs through www.nielsen.com/careers/
Nielsen bears no responsibility for any fraudulent employment offer and advises following the above-mentioned guidance.