Technology continues to drive changes for how listeners are crafting and shaping their own music experience. Listening to music is more of an individual experience than ever before through playlist creation, choice of listening device and the management of what is shared across social media channels.
Now in its sixth year, Music 360 is a comprehensive, in-depth study of consumer interaction in the U.S. It examines curation, streaming and exclusive content, the impact of technology, the continuing success of radio and the influence of social media.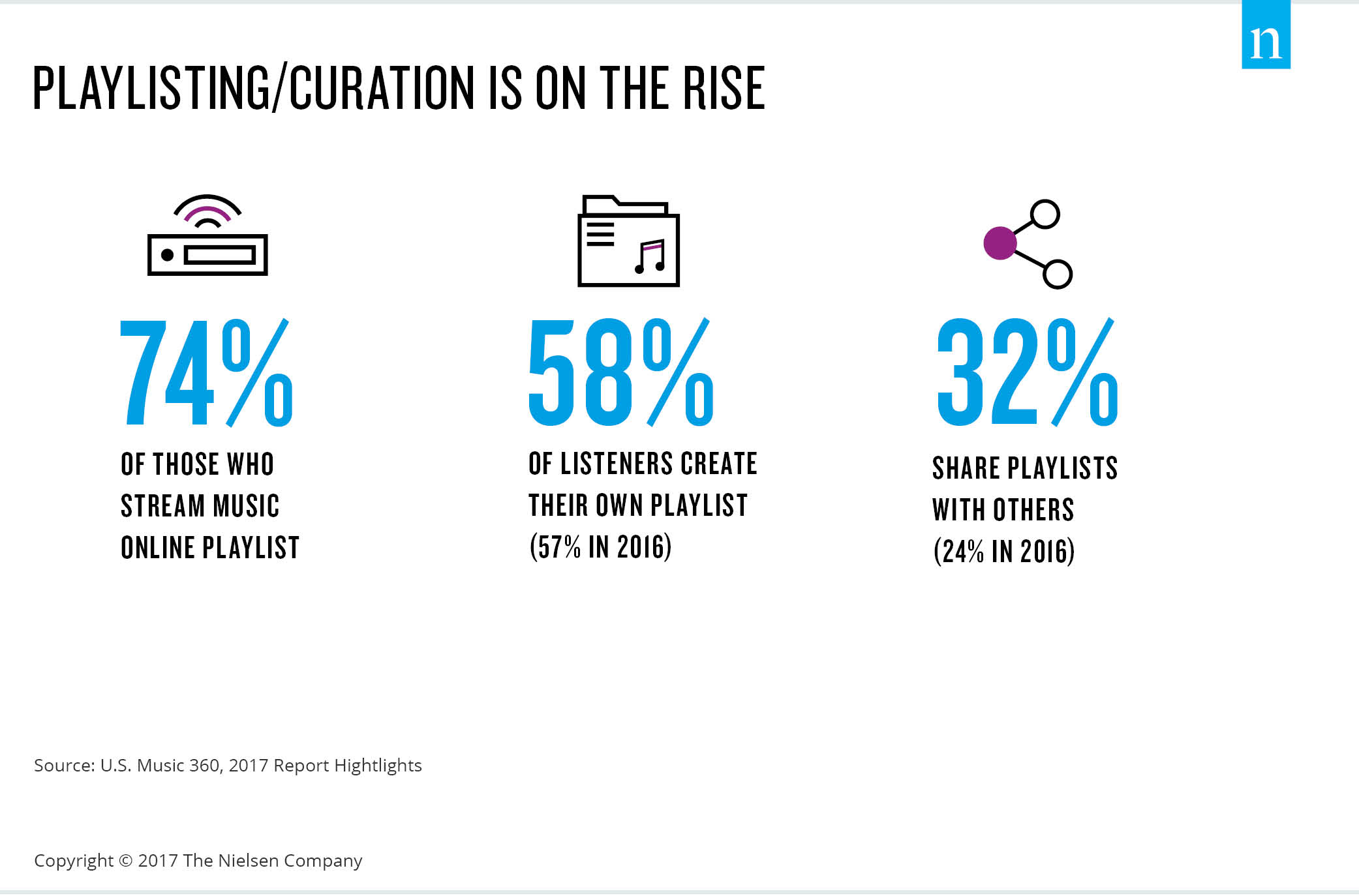 Nearly three-quarters of those who stream music in the U.S. create online playlists—some are for themselves, and some they share with others. More than half of all music listeners create playlists, and 32% share their lists with others, up from 24% in 2016.