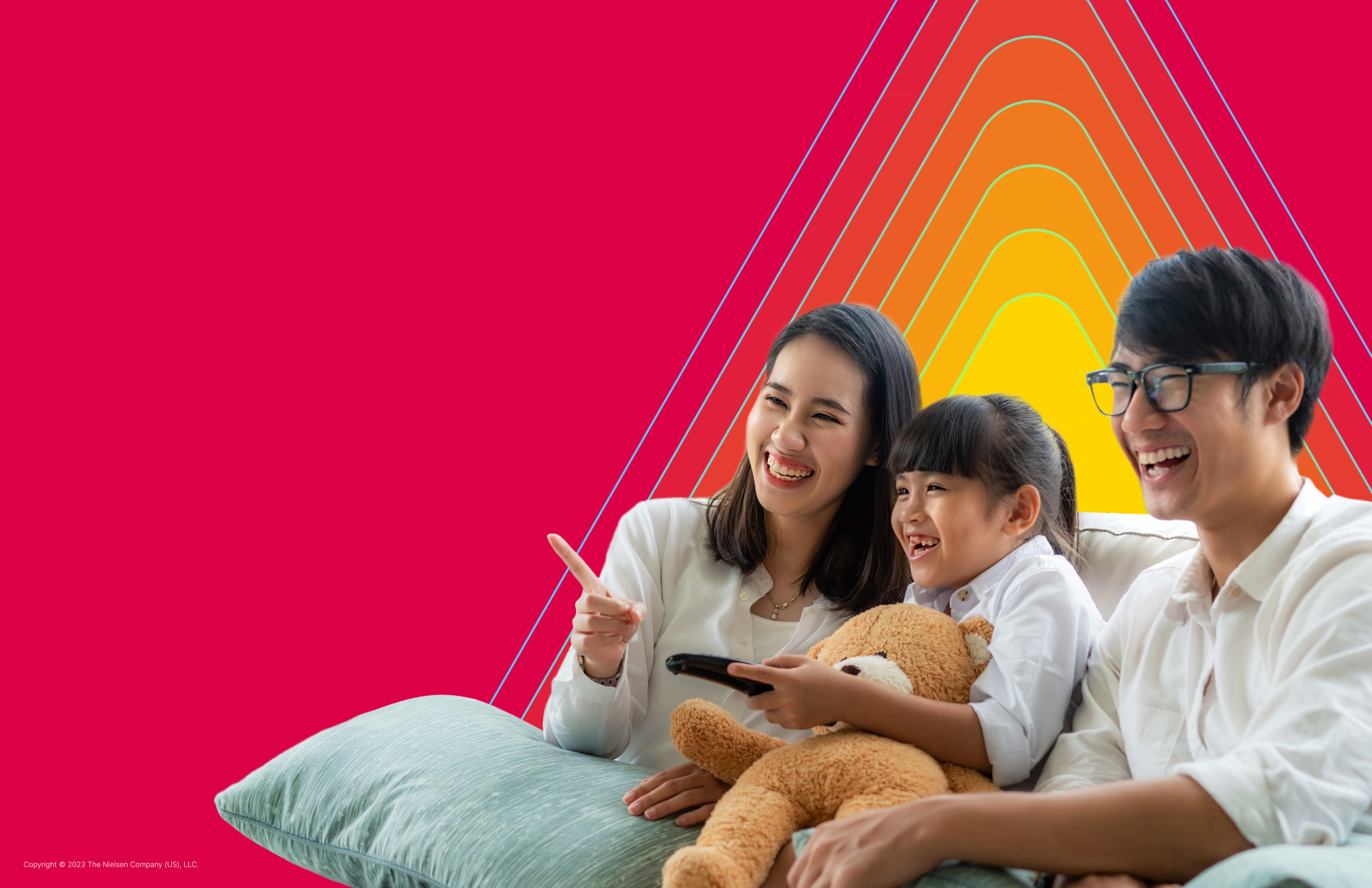 Seen, heard, valued
Engaging Asian Americans through media
After the triumph of Everything Everywhere All At Once at the Oscars this year, many people from the Asian American Native Hawaiian and Pacific Islander (AANHPI) community were left feeling incredibly proud of that historic night. For one night, the community saw a moment of triumph, for a story and characters that reflected so much of their real-life experiences.
The AANHPI audience has made it clear – through their voices and dollar spend – that they desire for their stories to be seen and heard. Studios and advertisers can tap into the growing value of authentic stories and inclusive representation to engage an audience that is eager to see itself represented on screen.
In this report, Nielsen explores the media platforms and content that's drawing Asian Americans. For marketers, content creators and media publishers, we hope you'll see there is value – and audiences – to be gained when you embrace our community.
Highlights from the report include:
AANHPI audiences watch about 27% more streaming content – the platform with the highest AANHPI representation at more than 10% share of screen.
Despite a slight dip in representation from 2021 to 2022, streaming programs are still significantly more inclusive of AANHPI people than other platforms. Streaming had more than twice the representation on broadcast and three times the representation on cable. In addition, Asian-inclusive content is highly bingeable and attracts all audiences beyond AANHPI viewers.
Good content appeals to all audiences

91% of AANHPI audiences and 87% of general audiences are open to content featuring people outside of their identity group.
In addition, the report shows high bingeability scores of Asian-led content across top streaming platforms and opportunities for advertisers to better engage AANHPI audiences.
Advertising in Asian-led content delivers value

AANHPI audiences are 46% more likely than the total population to buy from brands that advertise in inclusive content.
In 2022 brands in the fashion, pet care, electronics and travel categories allocated a significant portion of their advertising budget toward content that features and appeals to the AANHPI community. These are also the categories where Asian Americans are spending more than the general population.