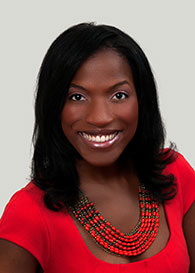 After seven years of Nielsen Global Impact Day, I continue to be amazed and inspired by the fresh passion, excitement and commitment that our volunteers bring each year to our global day of service. I'm so proud to share that for NGID 2018, on June 21, over 25,000 Nielsen associates—a record number of volunteers—across 91 countries volunteered in more than 1,450 events.
As you can see from our 2018 wrap-up video, associates use NGID and Nielsen Cares to give back to our communities in all kinds of ways: fighting hunger in food banks and farm fields, promoting inclusion through programs for the elderly and disabled, encouraging education in classrooms and afterschool programs, and participating in clean-ups to help restore our environment.
This year, I was thrilled to volunteer at Habitat for Humanity of Coastal Fairfield County in Connecticut, preparing siding that will be used to build an affordable home for a local family in need. I was joined by eight members of Nielsen's global Executive Committee—a true testament to the spirit of volunteering and commitment shared by our leadership team.
For many participants, NGID may be their first introduction to volunteering. As one of the volunteers in the video, from Forgotten Harvest in Detroit, Mich., U.S., shared, "It feels good, giving back. I've never done anything like this before. It feels good to be a part of a company that gives back to the community."
In order to encourage both new and existing volunteers, Nielsen gives all of our associates 24 hours of Dedicated Volunteer Time annually. These hours can be used on Nielsen Global Impact Day or throughout the year for group events or individual volunteering that's meaningful to them. In fact, during 2016 and 2017, Nielsen associates logged a total of over 170,000 hours toward our 300,000-hour goal by 2020.
We also continue to pledge at least $10 million each year in pro bono data and in-kind products and services—part of a larger goal to contribute a cumulative $50 million of in-kind projects from 2016 to the end of 2020. In 2017 alone, we donated $11.2 million across more than 60 initiatives. You can see examples of 2017 projects in our Nielsen Global Responsibility Report, launched earlier this year.
We are laser focused on a path towards continuous Environmental, Social and Governance (ESG) improvement. This month, we learned that Nielsen was included for the second consecutive year as a component of both the FTSE4Good Index and the Dow Jones Sustainability Indices (DJSI) North America Index, as well as the DJSI World Index for the first time in 2018. But there's still plenty of work to be done. Our efforts can truly be a multiplier when we're able to continually improve the ESG practices of our business, as well as inspire our associates to use their time, skills, and capabilities in our communities on NGID and beyond.