Consumers are busy and getting busier. Among them, consumers' eyeballs are the busiest, because they are busy watching large, medium and small screens.
According to the latest 2014 media survey by Nielsen Media Research, 88% of Taiwanese consumers aged 12-65 watch TV, which is still the first among the five major media (TV, newspapers, magazines, radio and the Internet). , and the average time spent on TV is 2 hours and 50 minutes, but compared with 2010, the proportion of TV watching has decreased by 5%, and the daily viewing time has also decreased slightly by 14 minutes.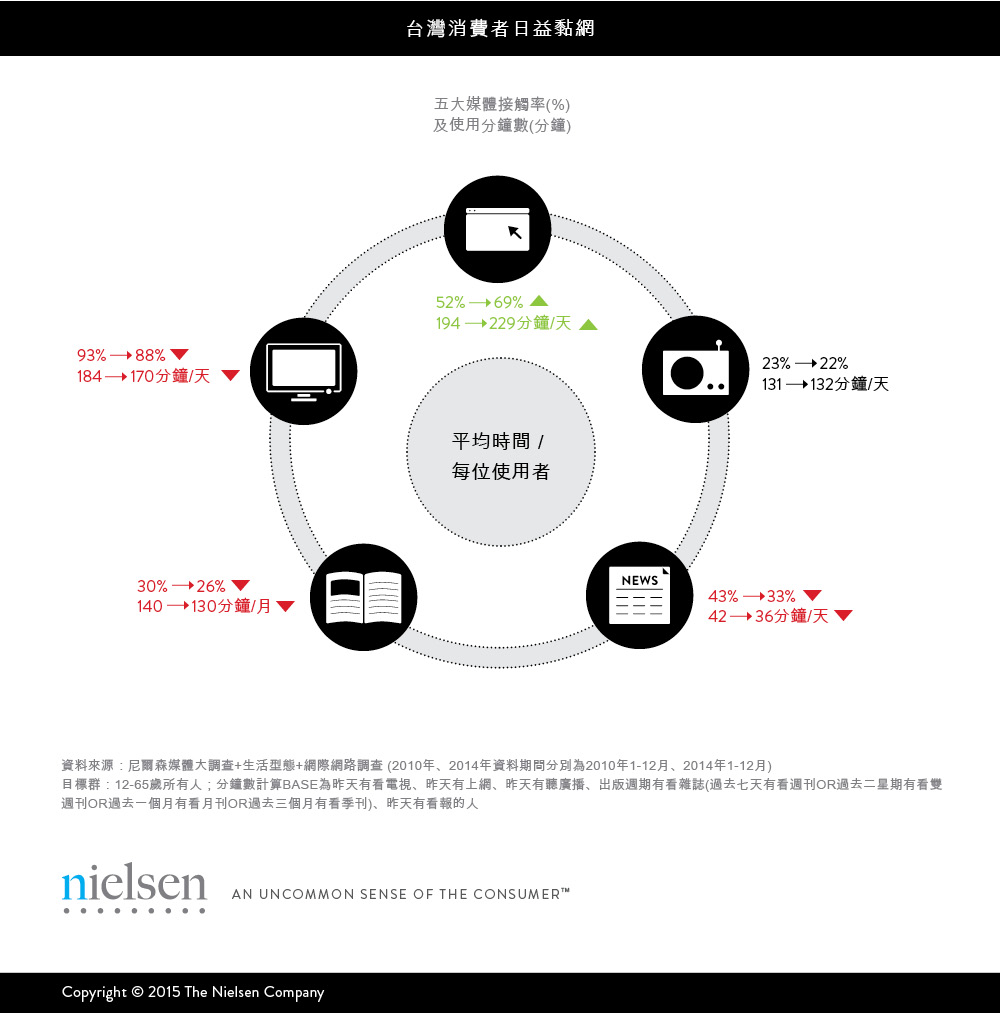 On the contrary, although the Internet is the media with the second highest consumer contact rate in Taiwan, the proportion of Internet access increased by 17 percentage points from 52% in 2010 to 69%, and the average daily Internet time is closer to 4 hours, reaching 3 hours and 49 minutes , that is, after deducting 8 hours of sleep a day, a quarter of the time is spent online.
Although the proportion and time spent on the Internet have increased rapidly, the proportion of TV exposure is still as high as 88%, and it is still the main medium for advertisers and consumers to communicate and sell. The proportion of advertising is increasing, from 49% in 2010 to 55% in 2014, but print media, especially newspapers, are relatively hard on advertising revenue.
The eyes are multi-firing and multi-tasking
Want to know how busy the consumer eyeballs are? Please click "Request Download Report" to get "Consumers' Multi-Fire Life–2014 Nielsen Media Usage Behavior Research Report".