Audience attention is precious and elusive. What role does video play in the overall entertainment experience? What are the emerging forms of revenue for content providers? How do viewers discover, purchase, download and stream videos and movies? Which devices are used to access content?

Each year, Nielsen surveys home entertainment consumers to get answers to critical questions about their video discovery, purchasing, and viewing habits to provide a sophisticated and nuanced understanding of audience motivations and behaviors.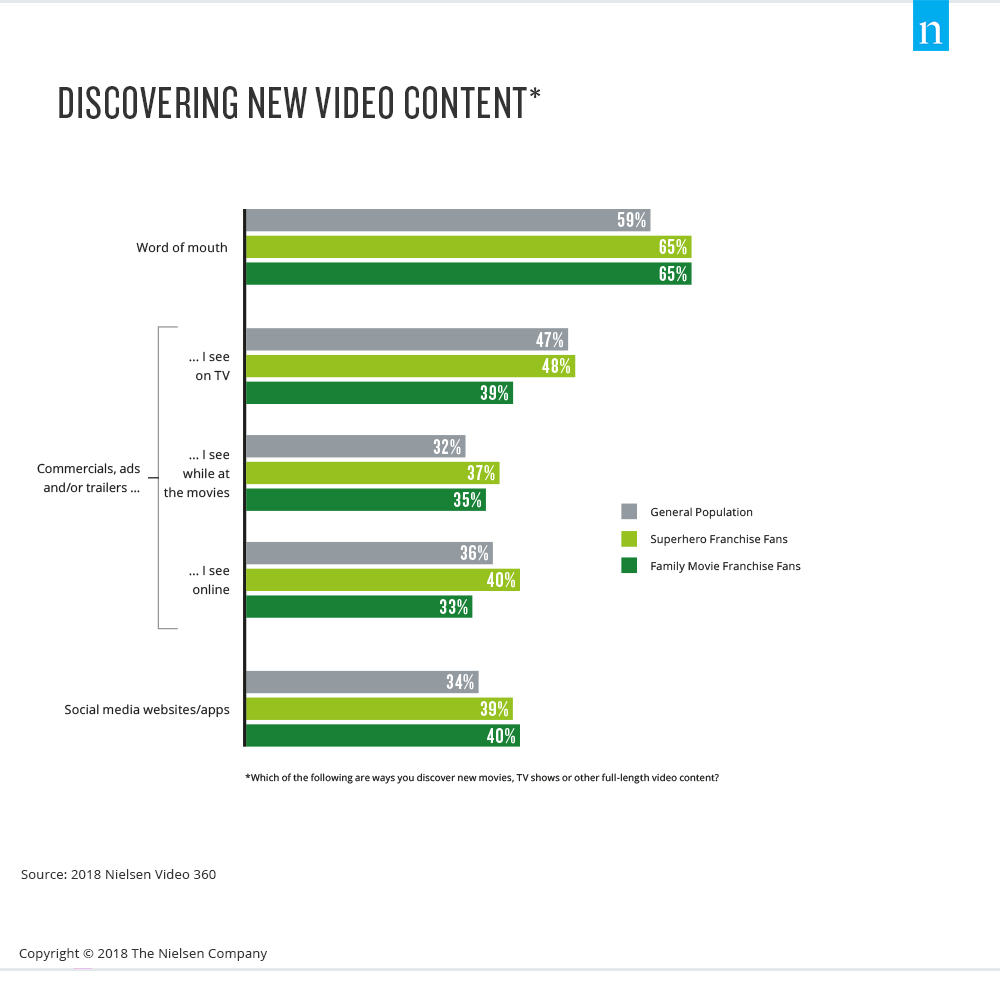 Social media growth, binge watching, video purchasing behaviors, streaming services, audience profiles and franchise spotlights are included in the in-depth study that covers ages 13+.