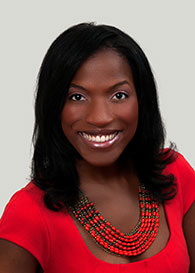 Climate change, global warming, extreme temperatures—these and other environmentally focused headlines are increasingly consuming our media feeds each day. From ongoing commentary on the cost of weather-related climate disasters in 2017 to the water drought crisis unfolding in Cape Town, it's clear that the effects of climate change are global, and the impact can be seen and felt all around us.
As a company with operations in more than 100 countries around the globe—and $2.8 billion in purchasing power that we deploy through our global supply chain—we recognize that we are not immune to the effects of climate change on our business and operations. Climate change presents a current and future issue for our planet. Only collective solutions focused on both the short and long term will enable us to slow its effects, thrive in its existence and significantly impact the future outcomes for generations to come.
Organizations across the globe, such as the United Nations' Sustainable Development Goals or CDP's efforts to measure environmental impact, are already working on such solutions. These are just two examples of the many initiatives that seek to bring companies, organizations and individuals together to address climate change today, while also identifying what we can all do to make a positive impact for the future.
At Nielsen, we see the effects of climate change across our business in myriad ways. Rising temperatures, for example, lead to increased cooling costs for our data centers. Higher fuel prices affect our data collection and approach to travel efficiencies in our client service model. The relevance of climate change is industry agnostic. At varying levels, it's part of most global companies' risk profile, no matter the sector. And that lens extends beyond risks related to rising costs.
In late 2017, we witnessed this first hand. In the midst of the multiple weather-related climate events last fall, our primary concern was naturally our people. Ensuring that our employees were safe and taken care of was, and always will be, our first priority. Disaster recovery and business continuity have been part of our Enterprise Risk Management (ERM) process for years. But these events reinforced the need to have seamless systems in place for future possibilities, both to deploy help to our associates and to minimize negative impacts on our service delivery to our clients.
Understanding the climate-related risks to our people and business, and ensuring we have the proper governance channels and tactical systems in place, are integral to our climate-change strategy. We are currently finalizing our first climate risk assessment, working with an independent provider to evaluate what the physical and transition risks related to climate change mean for our unique business and global footprint. By better understanding and quantifying our susceptibility to the effects of climate change, we seek to prioritize our risk management activities, inform our evolving climate-change strategy, and share more information with our stakeholders about potential climate risks related to our business.
By being prepared to respond to, mitigate, or even prevent a business risk from climate change, we look to address the vulnerability that bridges the gap between present realities and future success in an increasingly resource-constrained world. We plan to share the results of this assessment in our second Nielsen Global Responsibility Report, publishing in June.
We're committed to continuing our global sustainability efforts in the work we do every day. Our Technology/Operations Sustainability Council already guides our environmental sustainability work, particularly when it comes to identifying and creating new operational efficiencies. We also acknowledge the power of grassroots efforts and the role each one of our associates has to play in this. Our volunteer Nielsen Green leaders work with teams across real estate, facilities, and operations in their offices and communities to continuously identify and advocate for more sustainable ways of interacting with our natural environment.
With Earth Week right around the corner, we are excited to mobilize and support our associates around the world in further reducing any negative environmental impacts we contribute.
Nielsen is on a journey. We recognize our responsibility to stay on course, accelerate positive change and continue creating new environmental efficiencies that will both reduce our footprint and mitigate risk wherever and however we can.
Crystal Barnes is SVP, Global Responsibility & Sustainability, Nielsen, and Executive Director, Nielsen Foundation.