To celebrate International Women's Day 2018, Nielsen analyzed Gracenote's extensive entertainment data sets to glean new insights into how gender equality is progressing. Reviewing unmatched troves of data going back to the early 1900s, we focused on pivotal moments in time for women in the areas of sports, film and music.
At the recently concluded 2018 Winter Olympics, 43% of medals up for grabs were in events open only to women, while men solely competed in 48%. This represented the narrowest gender gap in Olympic history. The Netherlands, U.S. and Sweden were the three most successful nations on the medal table in terms of the performance of female athletes. Women accounted for at least half of total medals won by each of those countries in PyeongChang.
American women have been successful Winter Olympians since 1960. In fact, the U.S.A. became the first nation, with 10 or more medals, to have at least half of its medals won in women-only events at the Squaw Valley Games in 1960. In the recent games, the U.S. women's ice hockey team (Jamie Anderson, Mikaela Shiffrin, Chloe Kim, Jessica Diggins and Kikkan Randall) propelled the U.S. medal total and rounded out the 52% of U.S. medals won by women in PyeongChang.
U.S. women weren't the only story at the 2018 Winter Olympics, though. For Sweden, female participants took home 71% of the country's total medals. And for the Netherlands, female athletes won 60% of the country's hardware.
The two biggest stories of this year's Winter Games were also around women: Ester Ledecká of the Czech Republic won gold in two different sports, and Norwegian cross country skier Marit Bjørgen won her eighth Olympic gold medal, tying the the record for most Winter Olympic golds.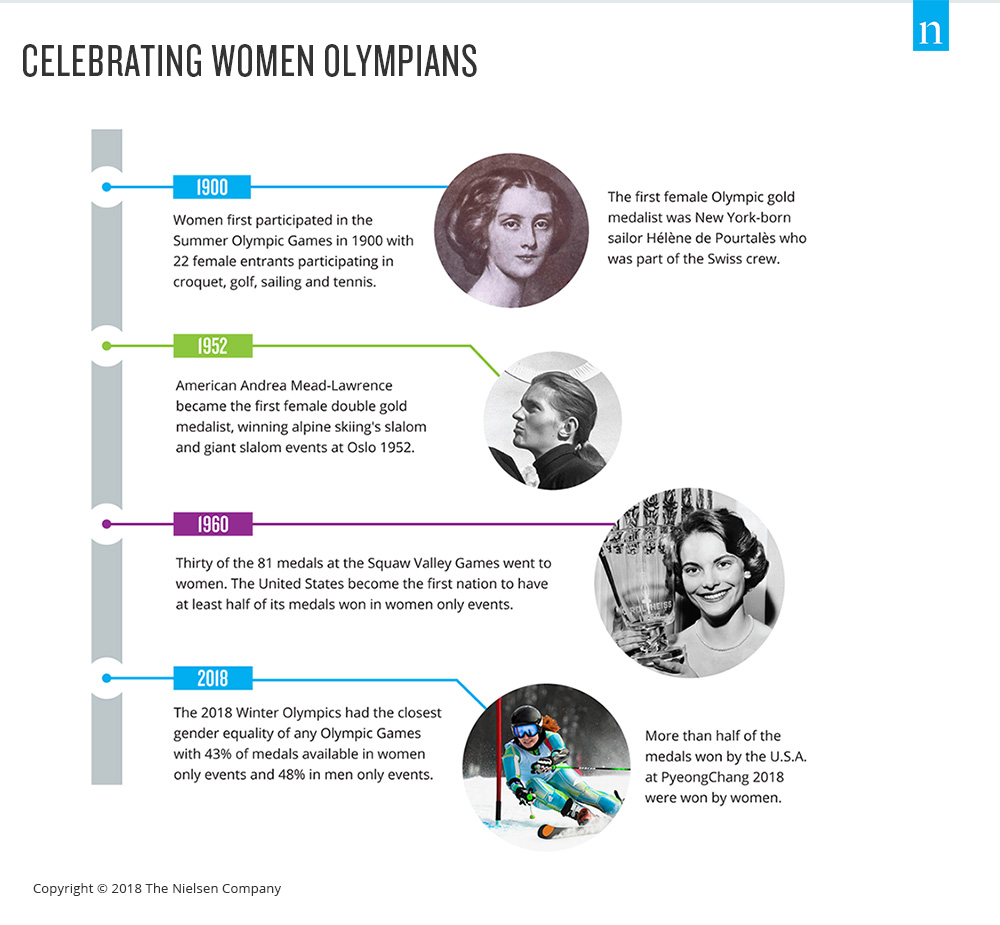 For insights about women in music, read our Celebrating Women in Music article.