This edition of the Nielsen Total Audience Report provides the latest in media consumption trends. At 11 hours and 45 minutes, U.S. adults are spending nearly half their day connected to media. Smaller screens are dominating with adults under 50. More than any other age group, adults 35 – 49 are spending time watching media on their smartphones. For those aged 18 – 34, 57% of all media usage is spent on computers, smartphones and tablets. Across demographics, Black Americans comparatively spend the most time connected to media on via the web or app on a smartphone, at 4 hours and 27 minutes, followed by Asian Americans at 3 hours and 52 minutes.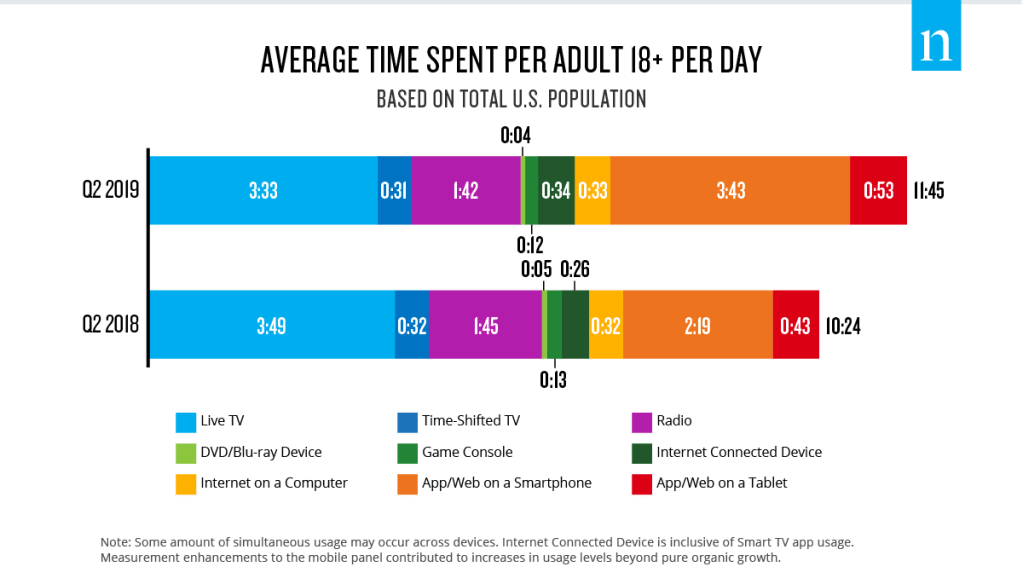 Visit the nielsen total audience report hub
As a reminder, the data in this report reflects the expanded use of additional data sources and is not comparable with data in reports prior to Q1 2018.