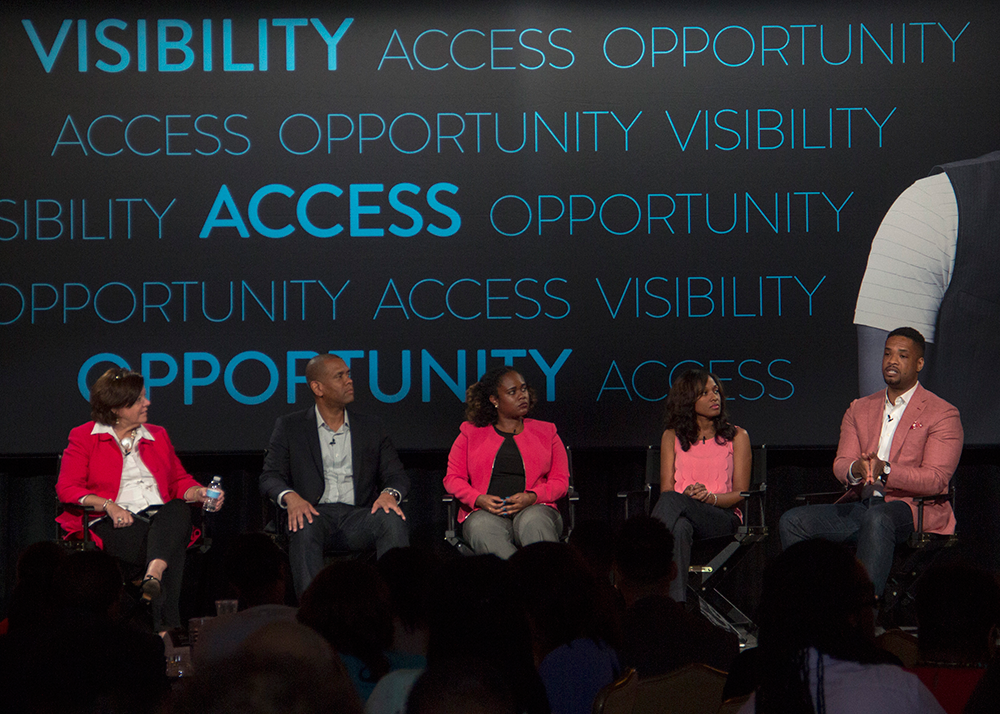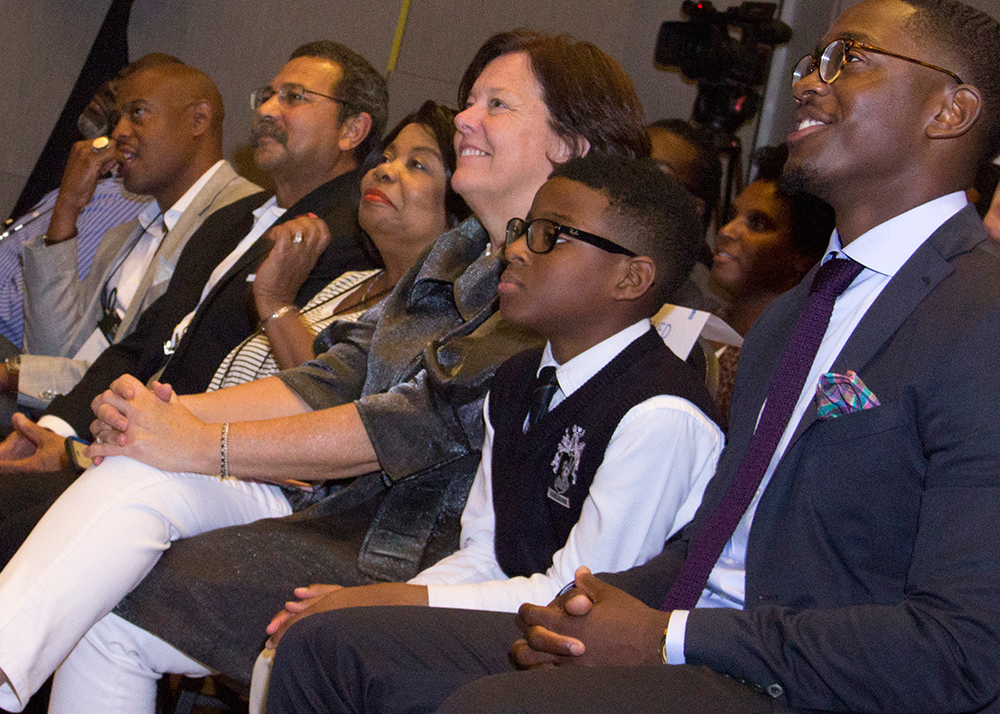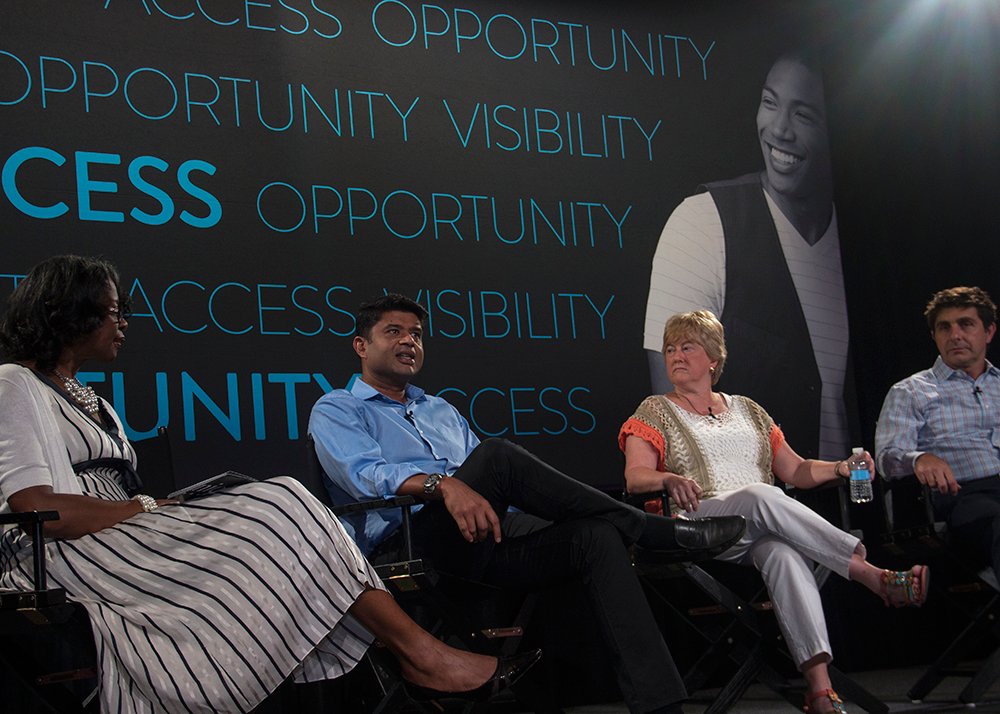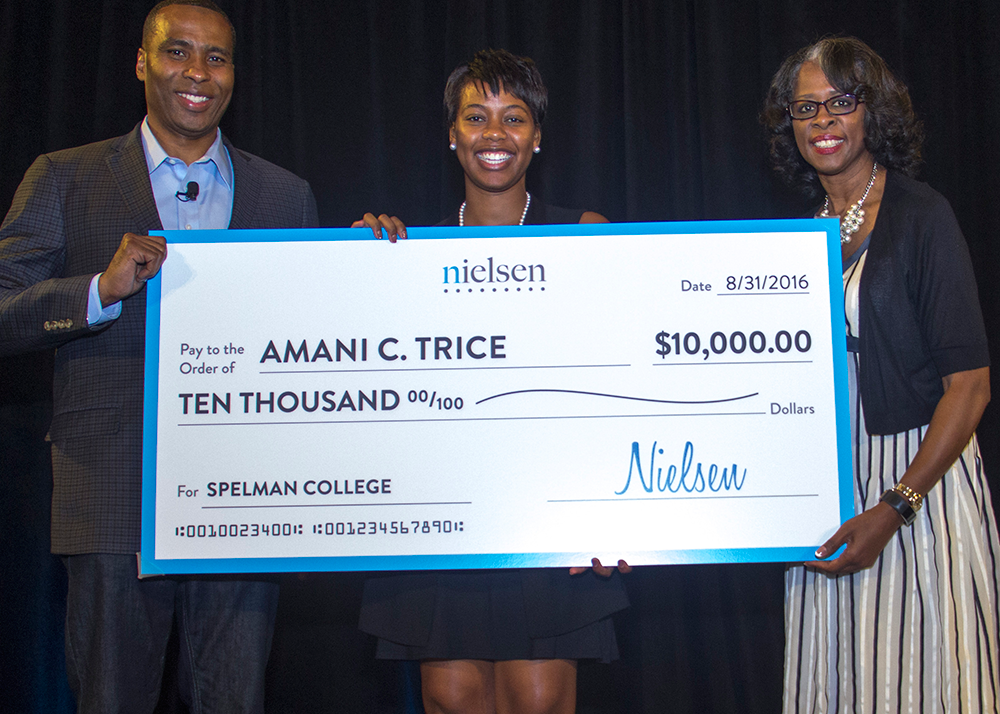 Nielsen recently held its first-ever Black Employee Forum in Atlanta, sponsored by Jamere Jackson, Nielsen's Chief Financial Officer, and Angela Talton, Chief Diversity Officer. Our Diversity and Inclusion team designed the two-day event to enrich our black employees' connection to the Nielsen Employee Experience: Be Yourself, Make a Difference and Grow with Us.
By providing visibility, access and opportunity, this professional development opportunity sought to increase engagement and retention and empower associates to strengthen networks through access to senior leaders, cultural events and business strategy workshops. Although this forum was Nielsen's first cultural employee development and networking event, the design was based upon best practices used at other high-performing companies to build an internal culture that supports diversity and inclusion.
"As our CEO, Mitch Barns says, diversity and inclusion is crucial to Nielsen's growth, strength and ability to innovate. For that to be true, diversity and inclusion must be about more than having a seat and the table. It's about having a voice at the table," said Angela to kick off the event. "As we were designing the Forum, we knew it would be important for our black employees to feel valued by the organization and, even more than that, for them to understand that we want and need them to be at the Nielsen table and for their voices to be heard."
More than 200 U.S.-based associates, six clients, and more than 12 community partners gathered at the J.W. Marriott, Atlanta Buckhead. During the two-day sessions, several top Nielsen executives joined Jamere and Angela to provide updates on key Nielsen initiatives and share their diversity and inclusion experiences. Two panels hosted during the forum provided attendees opportunities to hear about the different experiences senior leaders had within the organization and how we can all be empowered to learn, at any level. Chief Human Resources Officer Mary Liz Finn hosted a "Grow With Us" discussion, and Angela (joined by Sara Erichson, EVP of Client Solutions, Audience Insights; Amilcar Perez, Managing Director, Tech/Telecom; and Karthik Rao, President, Expanded Verticals) lead a discussion on having a voice at the table.
The program also included an external panel showcasing how diversity in the workplace will ultimately create a stronger business. Representatives from UPS, Coca-Cola and Turner Broadcasting joined Gloria Cox, Nielsen's EVP, North America Buy, to explore how their companies have benefited from diversity and inclusion. Nielsen CEO Mitch Barns joined virtually, expressing his excitement about the event while underscoring the importance of diversity and inclusion as a key operating philosophy of Nielsen's overall strategy.
Additional sessions focused on the contributions of Black Americans: Bernard Kinsey discussed The Kinsey Collection, and the group visited the Center for Civil & Human Rights. As a responsible corporate citizen, Nielsen and was proud to support of the African-American community and award three scholarships during the program: one to The Ron Clark Academy, a highly-acclaimed, nonprofit middle school located in Southeast Atlanta, and two others to HBCU (Historically Black College and University) students at Morehouse College and Spelman College. The philanthropic component of the event also featured a Nielsen Cares skills-based community outreach activity with high school students from Atlanta Cares and POSSE, an organization dedicated to providing college access and youth leadership development. Almost two dozen students were given a lesson in building their personal brand and their elevator pitch.
The Black Employee Forum was a pilot initiative, created to provide a template for future events to enrich other diverse groups within Nielsen in 2017 and beyond.
"'Be yourself, make a difference, grow with us' is more than just a clever tagline for Nielsen," said Jamere. "Providing visibility, access and opportunity to diverse employees is an investment. I'm proud to be a part of an organization that stands with me in that belief, and I look forward to being a part of future employee engagement events."