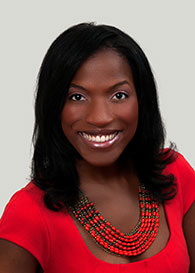 This year on May 11th, we celebrated our sixth-annual Nielsen Global Impact Day (NGID). NGID is our annual day of service where associates around the world step back from their work and use their skills and time for community causes. This year, over 23,000 Nielsen associates across 89 countries came together to volunteer at more than 1,500 community projects in the markets where Nielsen operates.
The video above gives you just a taste of the impact that NGID has. Powered by our people, this day connects our global spirit of service across the organization to our communities. For many of us, NGID is personal. There's something very special about joining forces with thousands of Nielsen associates, in a sea of blue volunteer shirts, bringing energy, passion, and enthusiasm to the needs of homeless shelters, schools, food banks, parks, and countless other organizations in the communities where we live and work. As one employee shared this year, "What I really love about NGID is to put everything to the side for one day, work alongside your teammates and dive in to help people. It really puts everything into perspective!"
This year, I participated in two volunteer NGID events in New York, NY. First, I went out to the Housing Works Processing & Distribution Center in Long Island City with members of Nielsen's Human Resources team to sort and hang donated clothes. These donated clothes help Housing Works to generate funds through their thrift stores for their mission to end homelessness and HIV/AIDS. Next, I headed to the New York Public Library at Lincoln Center to help organize materials for the Theater Department. These activities not only exposed me to critical diversity and education missions here in New York City, but also allowed me to connect and bond with Nielsen teammates from across the organization while we made a difference together.
NGID is a global call to action that's part of our year-round Nielsen Cares employee volunteer program, which empowers associates to use their skills, expertise and Nielsen's capabilities to make a difference in our communities. Associates have the opportunity to help address some of the world's biggest social challenges, particularly those within our priority areas of Hunger & Nutrition, Education, Diversity & Inclusion, and Technology, as well as Sustainability through Nielsen Green.
Skills-based volunteering (service that capitalizes on core business skills, experience or education to help nonprofits build and sustain operations) and ongoing volunteer opportunities are highly encouraged at all levels of the organization. And to solidify that commitment, Nielsen pledges to deliver at least $10 million each year through pro bono and in-kind contributions. In 2016, we exceeded our pledge by donating a record $11.8 million through skills-based volunteering projects and in-kind giving to benefit nonprofits and universities.
This year, the Nielsen Foundation—a new platform to address community challenges in the areas of hunger and nutrition, diversity and inclusion, and education—also introduced Cause Cards to maximize the impact of Nielsen associates' commitment to volunteering by allowing Nielsen associates to direct grants from the Foundation to eligible nonprofit organizations. Associates unlock a Cause Card after logging 12 or more eligible volunteer hours in a quarter.
Nielsen Cares is just one piece of our Global Responsibility & Sustainability efforts at Nielsen, and I'm continually blown away by how our associates all over the world take ownership of this mission to make a difference—whether through Nielsen Global Impact Day, Earth Week, Hunger Action Month, Employee Resource Groups, or their day-to-day work with their clients and teams. I hope you enjoy this peek into Nielsen Global Impact Day 2017, and I can't wait to see what NGID7 brings next year!