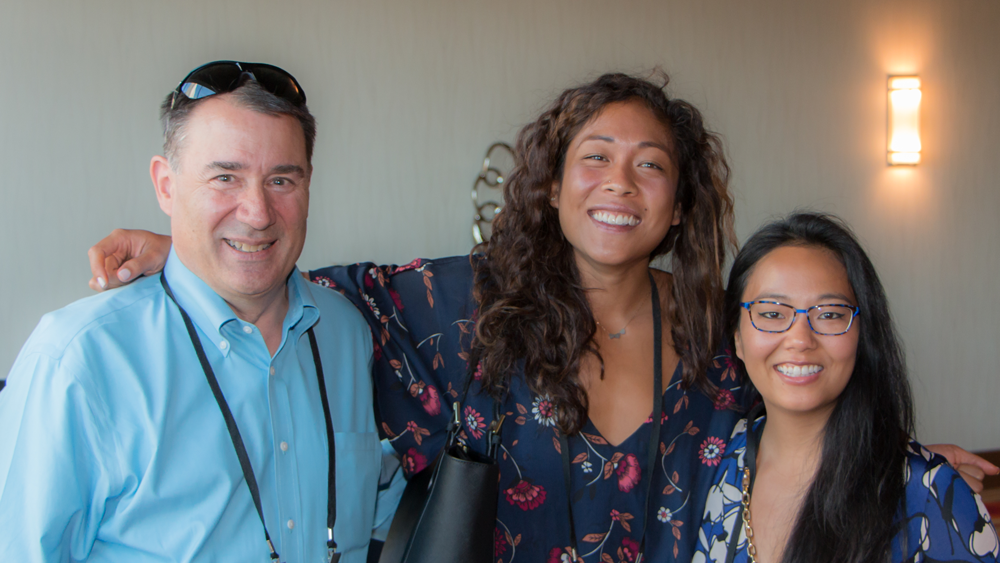 The Nielsen bond remains strong long after an employee leaves our company. Our former associates have lifelong access to Nielsen people and expertise through a growing number of corporate alumni activities taking place all over the world. These events have created an important and engaged community for Nielsen beyond the company.
Over the last two years, more than 3,500 former Nielsen associates have registered on the Nielsen Alumni Network. Through an interactive online hub and monthly newsletter, along with in-person events across the U.S. and U.K., our alumni enjoy reconnecting with each other, acquiring useful industry knowledge, discovering career opportunities and giving back to their local communities. Our alumni also serve Nielsen as important business connectors, brand ambassadors, talent magnets and sharers of knowledge.
As a company, we value our alumni immensely. When someone departs Nielsen, we strive to maintain a positive ongoing relationship. Many of our alumni are pioneers, innovators and entrepreneurs, driving success in a variety of industries and organizations worldwide. We recognize that in today's competitive and interconnected business world, maintaining ties with our talented former associates can yield significant value for both parties.
While most of our alumni events have taken place in a few countries, we have passionate and enthusiastic alumni around the world. To celebrate the growing Nielsen Alumni Network, we will expand our alumni outreach with a global event series, Nielsen Alumni Week, from Oct. 30 through Nov. 3, 2017. During this five-day celebration, we'll host more than 14 gatherings in cities around the world (and online) to reaffirm the importance of our alumni community while building bridges between current and former Nielsen associates. Alumni will have the chance to learn about new developments at Nielsen, reconnect with Nielsen leaders and former colleagues, share updates on what they've been up to since departing the company, and explore opportunities to re-join us.
Nielsen Alumni Week will feature a live-streaming interview on philanthropy and business with former Vice Chair Susan Whiting and a webinar highlighting recent acquisitions with President of Corporate Development and Strategic Initiatives John Burbank. We'll also host a networking mixer at the Nielsen Tech Hub in New York City, a panel discussion on alumni entrepreneurship in Cincinnati, along with gatherings in Bucharest, London, Mumbai, Jakarta, Shanghai and numerous other U.S. locations.
Former associates can join the Nielsen Alumni Network to stay connected with our company and should explore the full schedule of Nielsen Alumni Week activities.