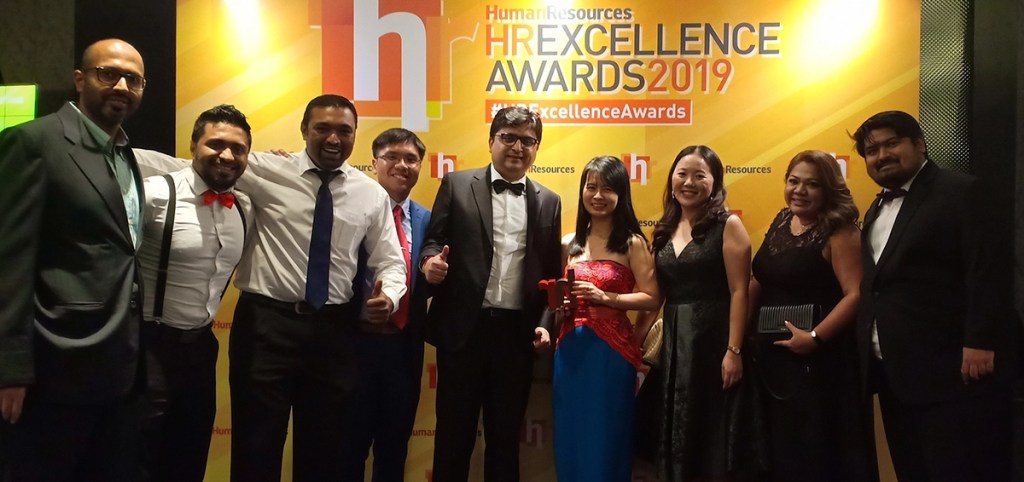 Punit Singh, the hub leader for Nielsen's operations center in Malaysia, was recently awarded the bronze award for Most People-Focused Leader at the Human Resources Excellence Awards 2019 in Kuala Lumpur, Malaysia. Nielsen was also named as a finalist in the category of Excellence in Employee Engagement.
"We keep people at the centre of our organization. By having a happy and engaged workforce, we have accomplished our business goals at a much faster pace and with more efficiency. We have a young millennial workforce, and our aim to groom future future leaders is one of our key purposes. Our retention rate of 94% and engagement ratio of 58:1 are best in class and reflect our commitment to engaging and developing our people," said Punit Singh.
With the support of strong HR and engagement teams, Punit has been able to drive his vision of creating world class engagement in a state-of-the-art operations center since its inception in November 2017. With a workforce whose average age is 27 years old, the team has focused on incorporating fun in the workplace. Innovative initiatives, such as the creation of gamified platforms for learning and crowdsourcing process improvements (which saw over 100 ideas for improvements submitted just this year alone), have been instrumental in the operations center's ability to attract and retain talent.
The success of this people-centric focus is also evident in the way the culture extends even outside of work. The Malaysia team has put substantial effort into ensuring associates are able to bond and create friendships outside of the workplace—the hub's after-work sports activities engage 40% of the population in any given month.
With a proven track record of over 350 attendees at each awards event, the Human Resources Online's HR Excellence Awards recognizes HR teams, leadership directions, practices, structures and even successful internal projects for the year.
Pictured above: The Nielsen Operations Center Malaysia team celebrates Punit's win at this year's Human Resources Excellence Awards 2019.