Last year was a big one for religious books in the U.S., as sales jumped more than 10.5% to eclipse 52.4 million units, according to Nielsen BookScan. Sales in the overall book market couldn't keep pace by a long shot, as they grew only 2.4% from 2013. Sales in the first half of 2015, however, have slowed somewhat, as adult nonfiction sales were -3.72% in the first 25 weeks and adult fiction sales were up just 6.4%. So as marketers and retailers look to bolster sales in the second half, they'd be wise to flip back to the first chapter and take a fresh look at today's religious book buyers.
Across the broader religious category, Christian books have seen particularly strong sales, especially juvenile and nonfiction titles. For example, while all adult nonfiction religious titles experienced a combined average growth of almost 8.9% between 2009 and 2014, the nonfiction Christian subcategory saw growth of almost 11.3%. The Christian nonfiction subcategory has also significantly outpaced Christian fiction, which actually posted a double-digit decline between 2013 and 2014.
So who is the typical Christian book buyer?
Overall, women are bigger Christian book buyers than men, but they gravitate more toward Christian fiction titles. Almost half of Christian book-buying households earn less than $50,000, and about half of Christian book buyers are older than 45.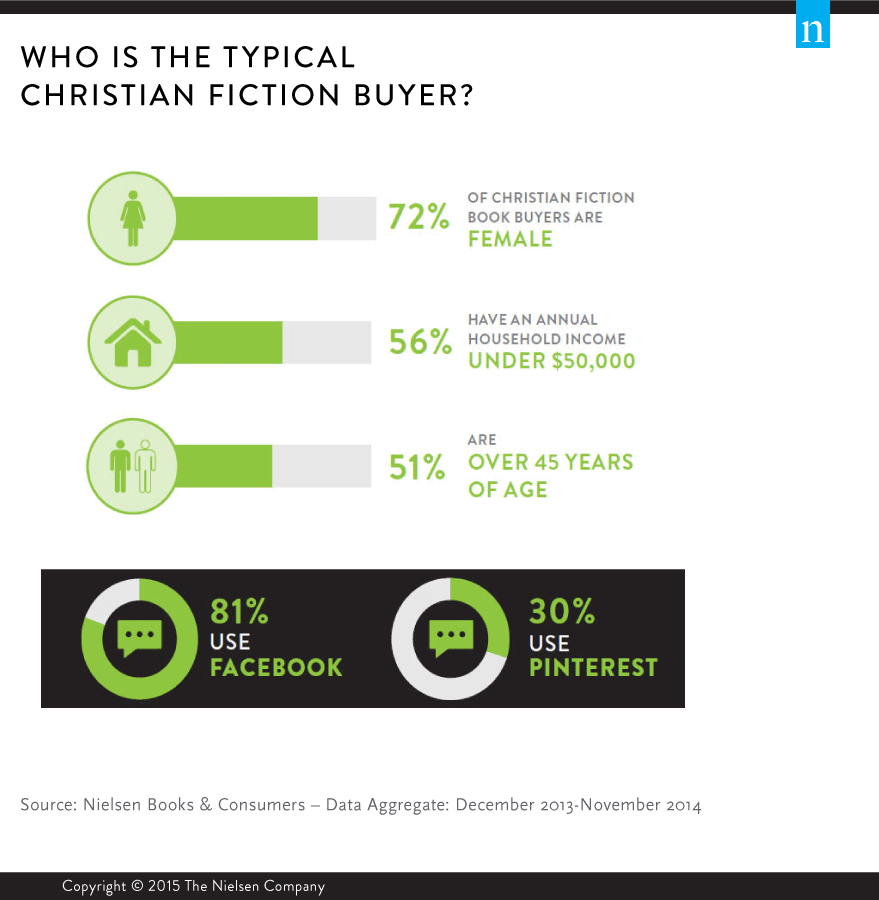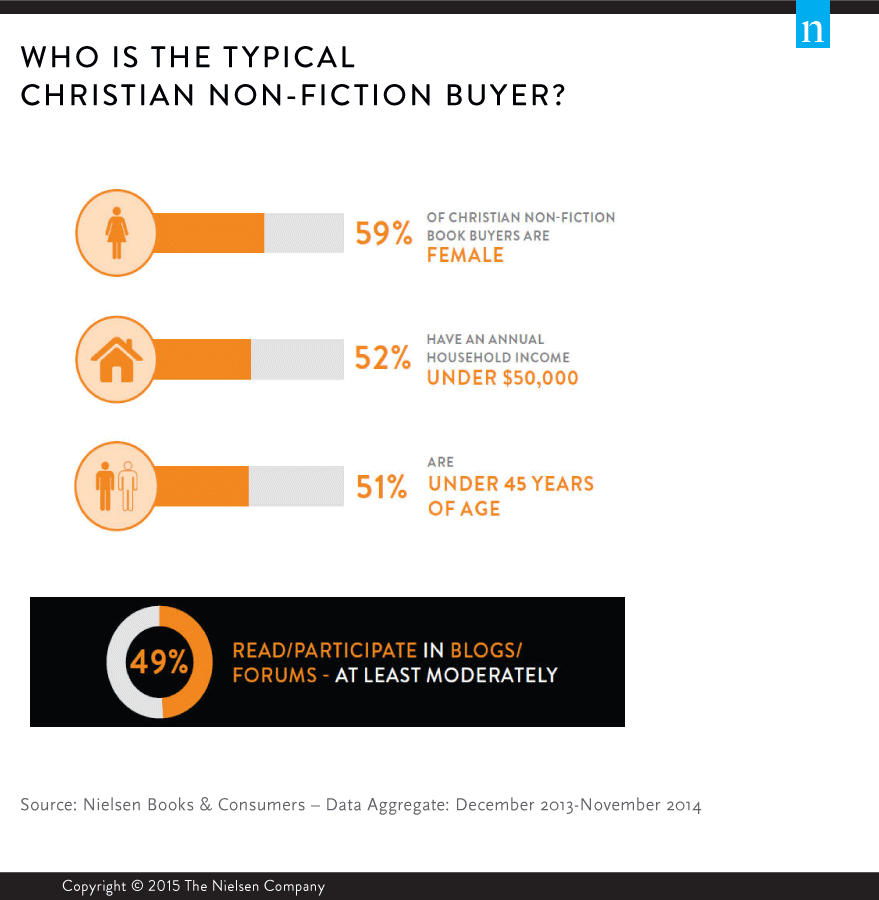 Bibles are an important part of the Christian book market. And unlike overall Christian book-buying trends, the majority of Bible buyers are male (58%), and 80% are under 45 years old. They're also active online, as 45% of Bible buyers are on social media daily.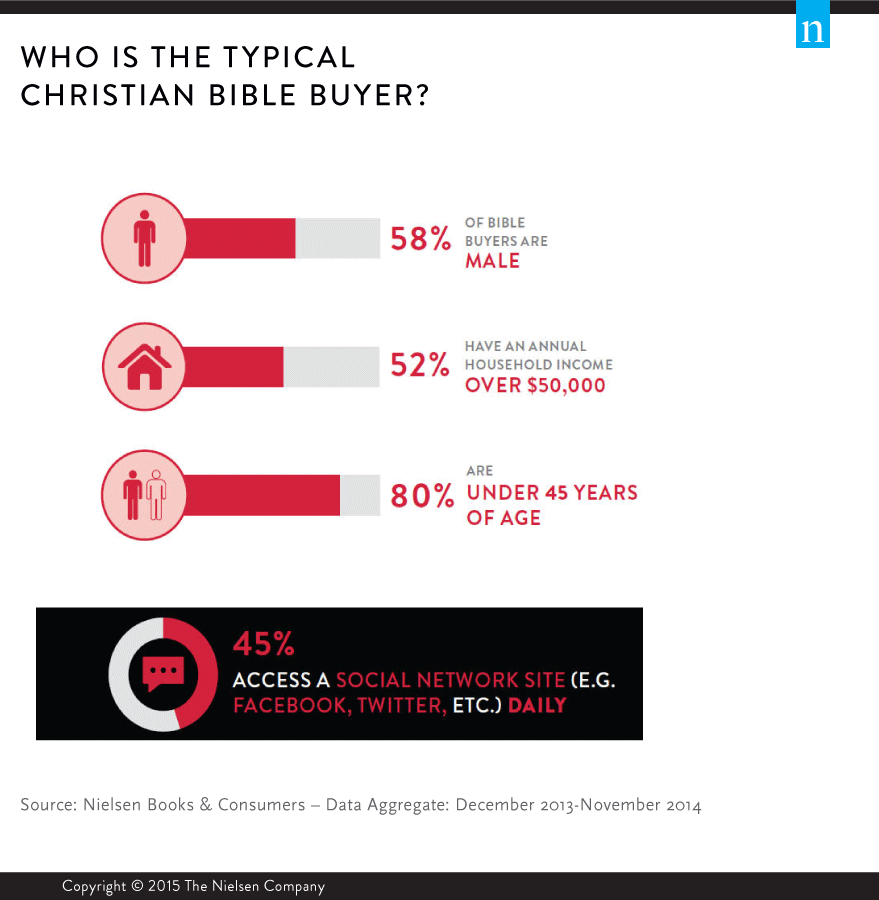 For additional insights, download our Christian Book Market report.
Additionally, Nielsen's Christian Book Summit on Oct. 23 will dive deeper into the Christian book market—who the customers are, what they love and how to engage with them.