Whether it's commenting on a one-handed grab a football player made, sharing pictures of a night on the town or re-posting a trending news story, social networking has become just another part of the media lifestyle for many U.S. consumers.
And it's not simply a quick, convenient and easy way for consumers to connect and add their voice to the conversation. In fact, when it comes to social via Twitter, it's also an increasingly important way for networks, programmers, advertisers and agencies to get a read on viewer engagement, help drive tune-in and even assist campaigns in boosting earned media.
According to Nielsen's third-quarter Comparable Metrics Report, which looked at social networking across many different platforms, screens and devices, this type of conversational watercooler-ing continues to increase its overall reach.
The report found that during an average week, 156 million adult consumers engaged in social networking on a smartphone alone. That's about 65% of the U.S. population! That's also a 13% increase in adult users from the comparable week a year ago. On tablets, social networking platforms reach about 58 million U.S. adults weekly—nearly a quarter of American adults.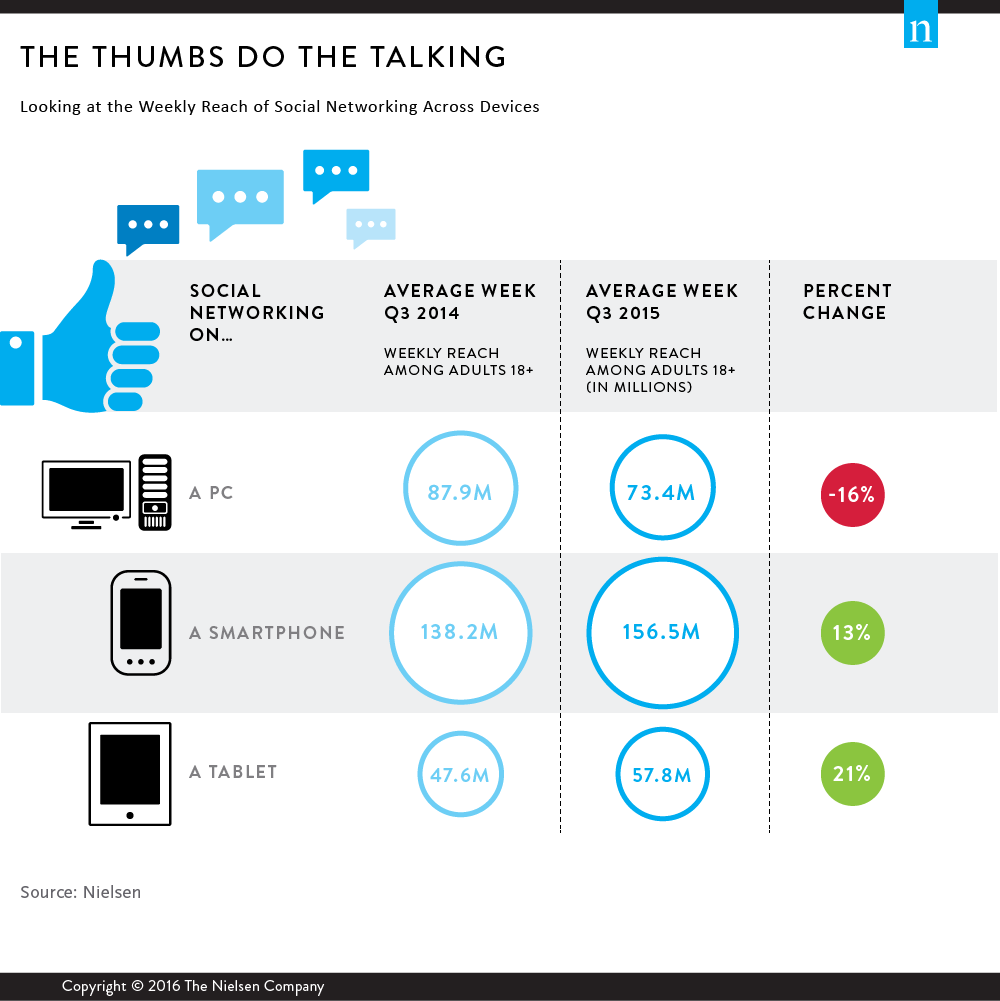 The rise in reach of social networking has been helped by the increasing ubiquity of smartphones and tablets—which now can be found in 78% and 54% of homes respectively, according to Nielsen's third-quarter 2015 Total Audience Report. What's more, is that smartphone penetration jumped 6 percentage points from the third quarter of 2014, while tablet penetration increased 10 percentage points.
However, while social networking appeals to all races and ethnicities, marketers should take note: Differences do exist in how these groups may be sharing their digital voices or reading the voices of others.
For instance, social networking on a PC reached more than 27% of black adults in a typical week—the highest of any multicultural group among PCs. The weekly reach of social networking on smartphones was highest among Hispanics (75%), while on tablets it's highest among Asian-American adults (21%).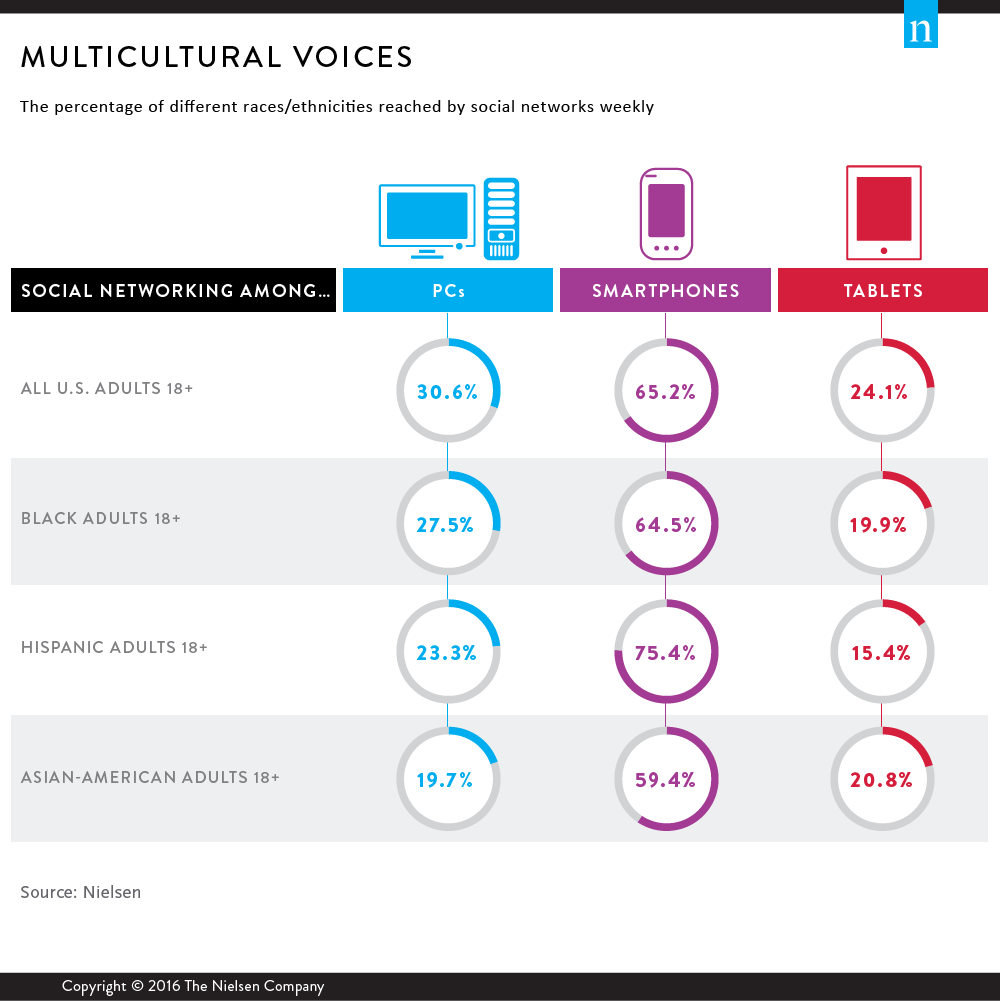 Overall, the report found that traditional media, such as television and radio, still have the biggest footprints in the U.S. in terms of reach. In fact, AM/FM radio reaches over 90% of all adults in a given week, and TV is a close second at 85%. And consumers are connecting to radio and TV frequently, as they typically tune in to TV and radio more than five days a week.