The amount of time Americans spend with media continues to increase, largely the result of the widespread connectivity and available content platforms. In just the few months since the end of the third quarter of last year, U.S. consumers 18 and older increased their time with media by more than a full half hour.
Where are we finding the time, and which platforms are driving us to engage more? While everyone likely has their own formula for squeezing in more media each day, we're seeing increased engagement across apps and web browsing on smartphones and tablets, along with growing use of internet-connected devices. It's also worth noting that U.S. adults increased their time with live TV in first-quarter 2018 by 16 minutes when compared with third-quarter 2017.
The proliferation of technology, devices and content over time has also allowed media to reach more of us each week than ever before. When comparing which platforms reach the most Americans today, legacy platforms lead the way, with radio and TV topping the list, followed by smartphones.
Here's a look at the weekly reach of the various media options that keep us busy for more than 11 hours each day.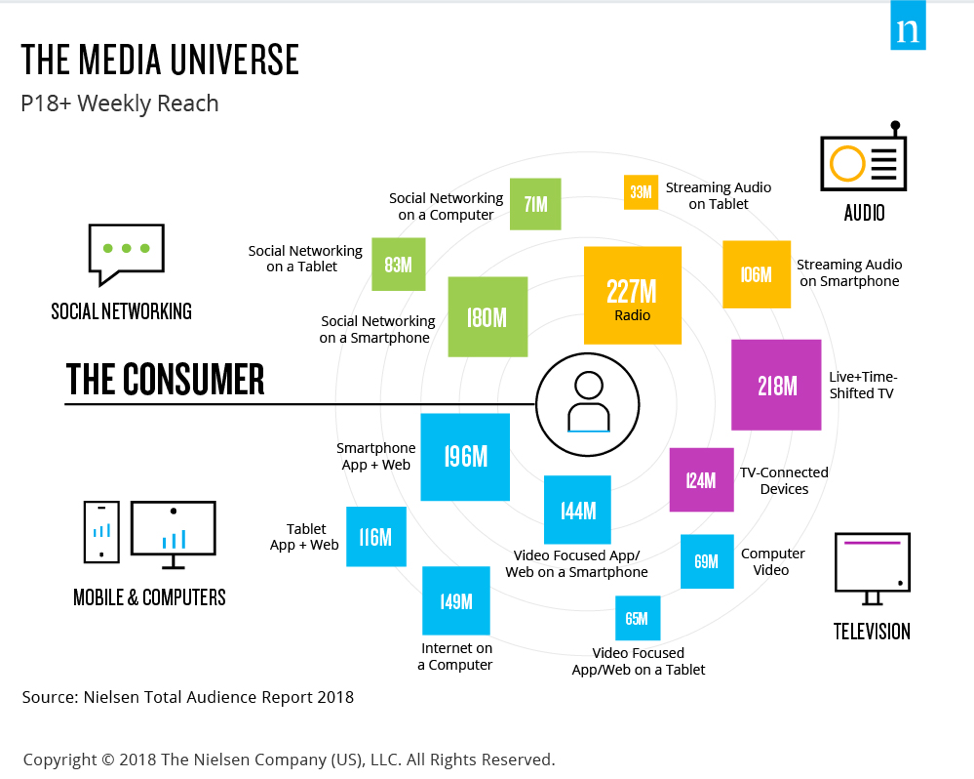 For additional insights, download the Q1 2018 Nielsen Total Audience report.