Consumers now spend over 50% of their day connected to media reaching 12 hours and 20 minutes. Almost half of that time, or 5 hours and 43 minutes, is spent watching video across devices including TV, TV-connected devices, computer, smartphone and tablets. Radio usage remains high, with 92% of U.S. adults listening to radio across each week.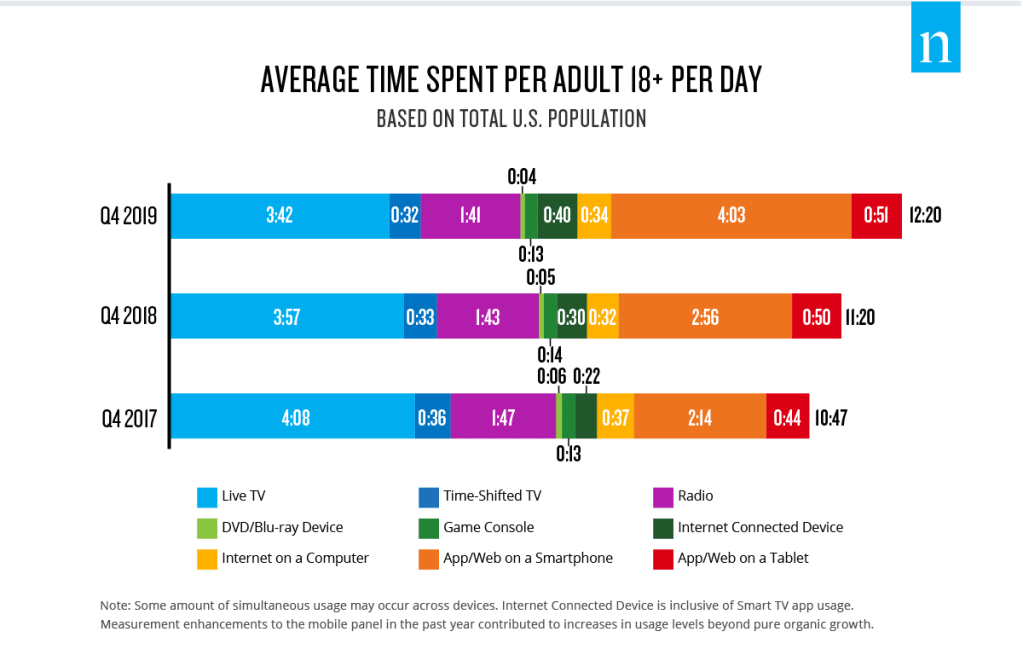 This edition of the Nielsen Total Audience Report showcases the difference in media usage across age groups and household types. Adults ages 50-64 are the most avid media consumers, spending 13 hours and 50 minutes connected to media, which is over twice as much time as adults ages 35-49. Not surprisingly, younger people aged 18-34 spend nearly half of their time (46%) consuming media on smartphones.
As a reminder, the data in this report reflects the expanded use of additional data sources and is not comparable with data in reports prior to Q1 2018.