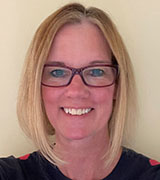 The marketing industry remains abuzz over the demise of third-party cookies, with many feeling doom and gloom due to cookies' upcoming extinction.
True, cookies collect data that allows marketers to better tailor customer experiences, but their limited shelf-life undercuts marketers' ability to evolve personalization efforts over time. That's why now is an extraordinary opportunity for marketers to rethink their audience engagement strategies; without the crutch of cookies, marketers can leverage new tools and techniques to learn about consumers on an even more detailed level, and therefore deliver more targeted and relevant communications to them.
While third-party cookies aren't planned to be removed from Google Chrome until the end of 2023, that deadline isn't as far off as some marketers may think—meaning now's the time to prepare if they want to be able to outperform competitors when the opportunity finally comes. Here's what marketers should know:
Personalization needs to be a marketing priority
Consumers want to feel understood by the brands they engage with, instead of just part of the masses. Ninety percent of U.S. consumers find marketing personalization appealing—and yet Nielsen's 2021 Annual Marketing Report reveals that only 13% of medium-sized companies (marketing budgets less than $10M) and 2% of large companies (marketing budgets of $10M+) named personalization as their top strategy within their marketing mix. Especially in a soon-to-be-cookieless world, marketers need to adopt new practices for securing the level of personal detail that fuels authentic, tailored consumer experiences in a privacy compliant way.
The death of cookies presents a timely opportunity for marketers to rethink how they engage consumers, approaching marketing as an ongoing two-way conversation between a brand and individuals. As consumer preferences and priorities constantly change, it is challenging to translate these changing desires into campaigns that are both timely and targeted. To overcome this obstacle, marketers need to understand their user base—and they'll need robust first-party data to do this.
It's time for first-party data to shine
A history of overreliance on cookies means that some marketers don't have well-defined first-party data collection strategies in place, a strategy to best leverage that data. It's time to strengthen those strategies.
Marketing technology can help brands measure audience behaviors with confidence. For example, an analytics system with attribution capabilities can help marketers monitor their consumers' online habits and better understand their shopping priorities. From website browsing, to app usage, marketers will be able to identify how well the messaging and channels they're deploying are influencing audiences and can then adjust tactics.
Another opportunity for brands to secure audience insights is to strengthen their relationships with retailers who also recognize the necessity of collecting first-party data. Both sides benefit from data-sharing. If brand marketers can see who is buying their products (e.g., if it's a few customers buying high quantities, or many customers buying lower quantities) and what other products those shoppers are also buying, then there is a more robust picture of the target demographic. This information then enables marketers to refine their positioning to make a bigger impact on audiences. As a result, consumers will be encouraged to shop from that brand and build an affinity with the retailers who are stocking those products.
Transparency goes a long way
In today's privacy-first data environment, it's essential for marketers collecting consumer data to do so compliantly. For example, many consumers are opting to not share their data while interacting with a brand's app, despite how it will benefit their shopping experience. That's why marketers must make an effort to articulate the value of collecting consumers' data. Transparency garners trust. When marketers don't explain why they're asking for user data, that's when suspicions arise.
To overcome consumers' hesitation—and outright refusal—to share data, marketers can ask clearer consent questions to articulate the benefit of exchanging information. Even if few consumers consent, marketers will still be in good standing as long as they have a representative pool of their audience insights. Then they can leverage their martech investments to build predictive models that guide cross-platform media planning and ad allocation based on the findings.
The marketing industry is on the cusp of major change—for the better. The death of cookies will force many marketers to rethink how to engage and learn about their audiences, simultaneously pushing them to develop more revealing, scalable tactics than they had with cookies. While there's still some time before cookies become obsolete, now is the time for marketers to strengthen their first-party sources before competitors have time to catch up.
This article originally appeared on DMCNY.com.