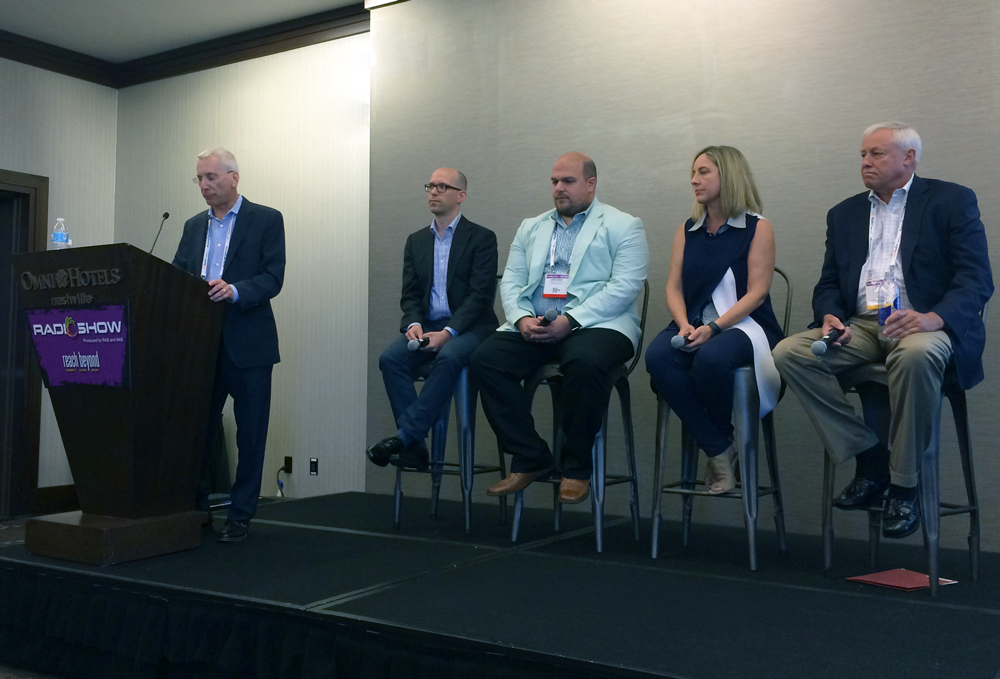 Podcasting—it's no longer a nice-to-have in the audio world. Consumers today expect to be able to listen to what they want, when they want and however they want. Among adults 18 and older, monthly podcast consumption has doubled over the past five years, according to Nielsen Scarborough.
But despite the boom in podcast listenership, the lack of third-party podcast metrics based on consumption rather than downloads has kept many big-brand advertisers from committing substantial parts of their advertising budgets in the space.
That is set to change as we prepare to launch a syndicated podcast measurement service in 2017.
"Podcasting is catching fire. This is something that the radio industry and the audio world have not seen in a very long period of time," said Brad Kelly, managing director at Nielsen Audio.
Leveraging Nielsen Audio's technology footprint of more than 7,500 client-side software development kit (SDK) installations, the service will provide the industry with third-party, program and episode-level consumption metrics. Instead of relying on panels and downloads, Nielsen's podcast service will use big data and a census-style measurement approach that matches demographic information in a privacy-safe way via data providers, such as Facebook.
Many broadcasters and digital publishers have been clamoring for third-party data to enter the marketplace. ESPN is one of those heavily committed to podcasting and has been working with Nielsen over the past few months to test this census-based solution.
"Our mission is to serve sports fans, anywhere, anytime, any device and podcasting fits into that perfectly," said Traug Keller, senior vice president at ESPN, during a Nielsen-sponsored panel at this years' NAB/Radio Show in Nashville, Tenn. (Pictured above.)
When referring to how podcasting can lead to increased revenue, Keller said, "it can't be monetized to the extent that it's being listened to unless there is a research seal that is accepted and that's easy to use at the agency level—so we have partnered with Nielsen."
AdLarge Media has been on the leading edge of developing genre-specific content that connects with particular consumer segments. "We believe it [podcasting] will continue to grow and bring great opportunity. It's a space that we're fully committed to, and that we continue to invest in. We believe in this space so much; we think that it's a brilliant environment—it's really powerful for advertisers," said Cathy Csukas, AdLarge Media co-founder and co-CEO.

From an agency perspective, having independent data (with demographics) based on actual consumption is key to getting advertisers to spend more on podcasting. "It will be a greater sell and an easier sell to the clients," said Greg Roseto, associate audio group manager for Horizon Media. "Right now, we're working based off of downloads. Having a method like [Nielsen's], it's going to be very helpful because we're going to know for sure now. And once we add demographic information on that, that's fantastic."

The forthcoming podcast measurement service is a part of Nielsen's Total Audio initiative, which intends to expand audio measurement to all forms of audio including podcasts and on-demand music streaming services. The first phase, focused on measuring AM and FM digital streams, is currently in a pre-currency preview period.
Pictured above: From left to right: Bruce Supovitz, senior vice president, sales director, National Audio at Nielsen; Rob Kass, vice president, Product Leadership Digital Audio at Nielsen, Greg Roseto, associate audio group manager at Horizon Media, Cathy Csukas, co-Founder and co-CEO at AdLarge Media; and Traug Keller, senior vice president at ESPN.