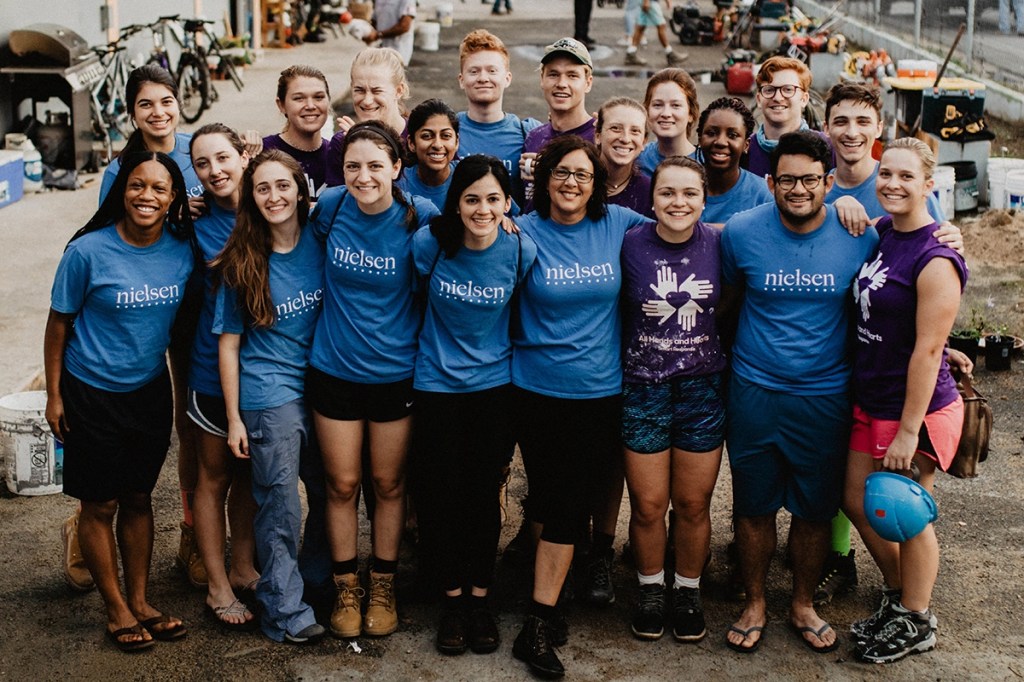 We're proud to announce that Nielsen has been named No. 7 on Corporate Responsibility (CR) Magazine's 2019 list of the 100 Best Corporate Citizens.
"We're thrilled to be included on this list of high-performing companies," said David Kenny, CEO, Nielsen. "This honor is a true testament to our associates and teams around the globe who are empowered to create value every day for our clients, communities and each other. We're committed to continued transparency about all of the environmental, social and governance factors that matter most to our stakeholders and to our future success as a company. I'm energized by continued opportunities to leverage our core business as a data and technology company to engage our clients, employees and other partners as we work together to do good in the world."
Now in its twentieth year, CR Magazine produces the annual ranking of the 100 Best Corporate Citizens with its research partner, ISS-ESG. Each company on the Russell 1000 Index is automatically ranked based on its transparency and performance across 134 different environmental, social and governance (ESG) factors in seven categories: climate change, employee relations, environment, finance, governance, human rights, and stakeholders and society. These factors provide a measure of each company's relative performance and progress over time as it relates to their policies and practices across the ESG areas that matter most to their stakeholders and business. To compile this ranking, information is obtained from publicly available resources only, rather than questionnaires or company submissions.
Our Global Responsibility & Sustainability strategy includes all ESG issues that affect our business, operations, and our internal and external stakeholders. Through responsible, sustainable business practices and our commitment to giving back, we're committed to connecting key ESG issues with our core purpose as a company to deliver new and greater value across all of our stakeholder groups.
For Nielsen, the interconnected ESG areas across our core business range from our commitment to employee engagement and development; diversity across our workforce and approach to measurement; Nielsen Cares projects that leverage our data and associates' talents to make a direct social impact; our work to ensure our suppliers operate sustainably; to our commitment to helping our clients embed sustainability into their product and consumer engagement strategies.
"We recognize the continued importance of external reporting on the ESG factors that matter most for Nielsen," said Julia Wilson, VP, Global Responsibility & Sustainability, Nielsen. "By sharing our journey in a transparent way, we're able to more authentically engage our stakeholders, incorporate meaningful feedback into our strategic planning, and ultimately drive progress in the areas that are most relevant to our business and important to our stakeholders."
We've linked our ESG strategy and external reporting efforts as part of a cohesive cycle focused on continuous improvement, enabling us to transparently share our ongoing journey through our Nielsen Global Responsibility Report and regular updates.
Photo credit: Alicia Kidd Photography