From videos to music to apps, digital was at the forefront of consumers' (and marketers') minds this year. As 2015 comes to a close, Nielsen looked at some of the top trends in digital, including the top U.S. smartphone apps and operating systems.
In 2015, Facebook again took the lead as the top smartphone app. The social networking app had more than 126 million average unique users each month, a growth of 8% from last year. YouTube came in second with over 97 million average unique users each month, followed by Facebook Messenger with more than 96 million average unique users each month.
The apps with highest year-over-year change was Facebook Messenger with a 31% increase in users from 2014, and Apple Music, with a 26% growth.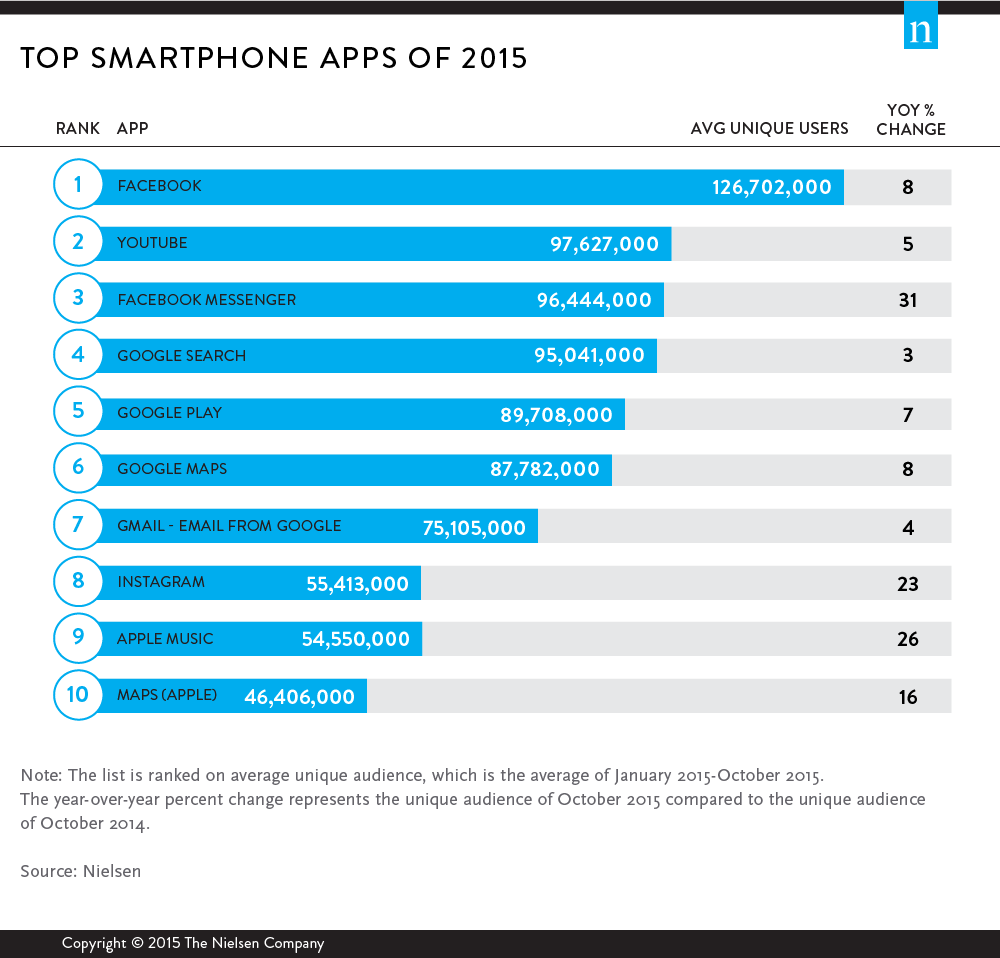 Smartphone penetration grew to 80% of U.S. mobile subscribers at the end of September 2015 from 78% at the start of the year. In third-quarter 2015, a majority of subscribers used Android (53%) and iOS (43%) devices to access their apps. Three percent of U.S. smartphone owners used a handset that operated on a Windows phone, followed by 0.7% on a BlackBerry.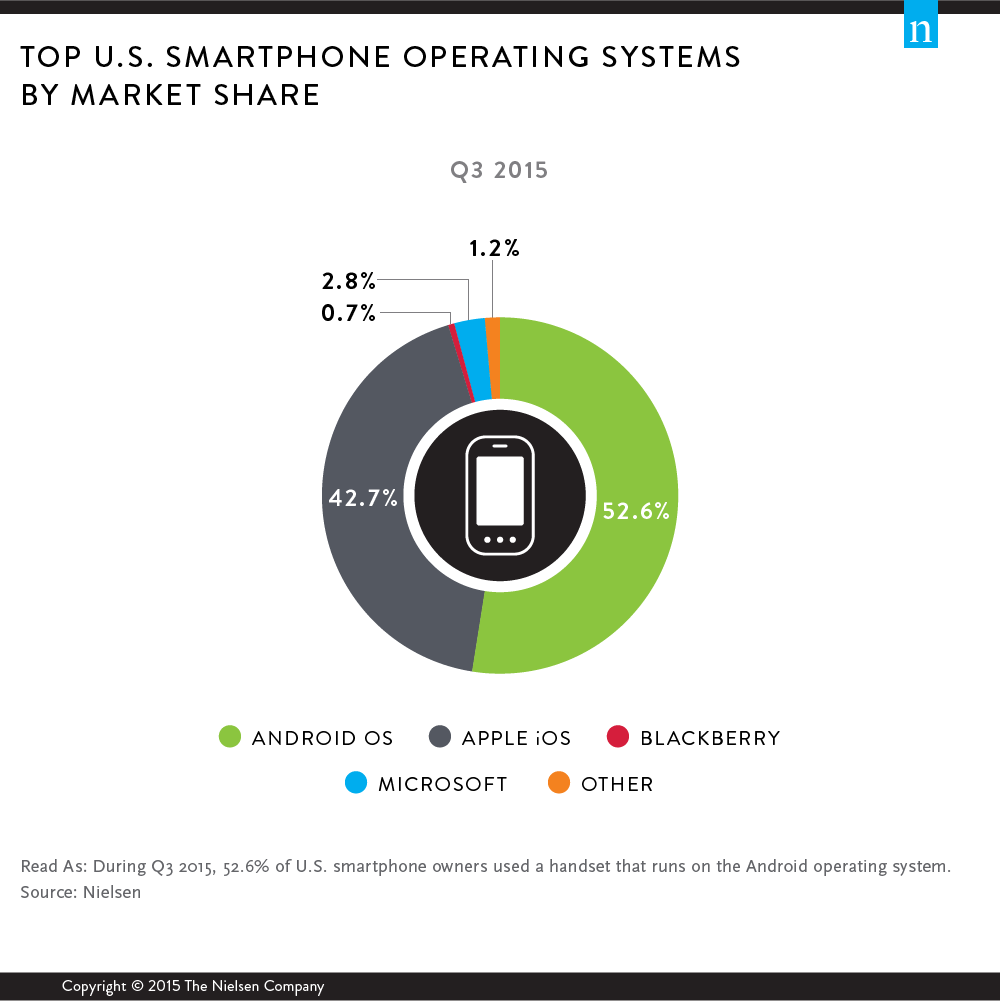 Methodology
Nielsen's Electronic Mobile Measurement is installed with permission on panelist smartphones (approximately 9,000 panelists ages 18+ with Android and iOS handsets). The panelists are recruited online in English and include Hispanic, African-American, Asian-American, Native American and Alaskan Native and other mixed racial background consumer representation.
This method provides a holistic view of all activity on a smartphone as the behavior is being tracked without interruption.
Data is based on Nielsen's monthly survey of 30,000-plus mobile subscribers aged 13 and up in the U.S. Mobile owners are asked to identify their primary mobile handset by manufacturer and model, which are weighted to be demographically representative of mobile subscribers in the U.S. Smartphone penetration reflects all models with a high-level operating system (including Apple iOS, Android, Windows and BlackBerry).