During the last few years, television has undergone significant transformation, driven by the evolving ways people watch content and lead their lives. Shifts in audience behavior and demographics have led to a more fragmented media landscape, and the shifts have generated more programming that reflects the evolving demographics of an increasingly multicultural America. Gen Z (defined as people born between 1997 and 2016) is currently the largest generation in America—at 27% of the general population—and is the most diverse cohort after Millennials.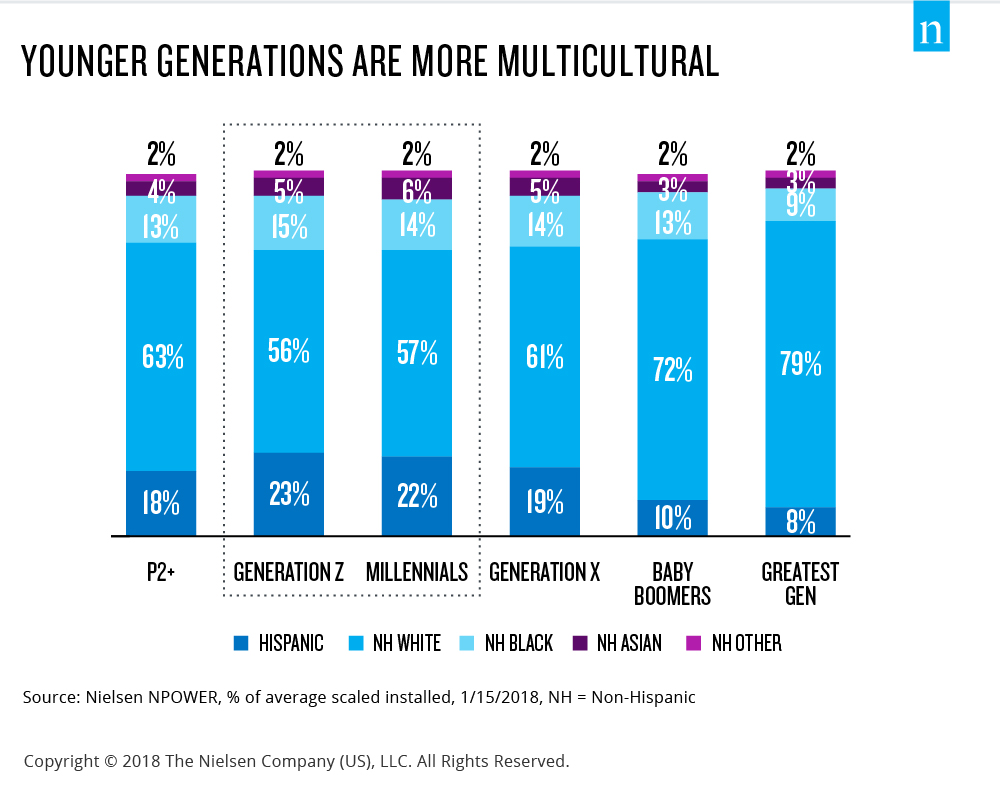 Gen Z is the largest generation in America—at 27% of the general population—and is the second-most diverse cohort.
One demonstration of the impact of the changing viewer has been the demonstrable successes of television programs featuring multicultural casts. A recent analysis of top programs and their audiences highlighted the cross-cultural impact of on-screen diversity.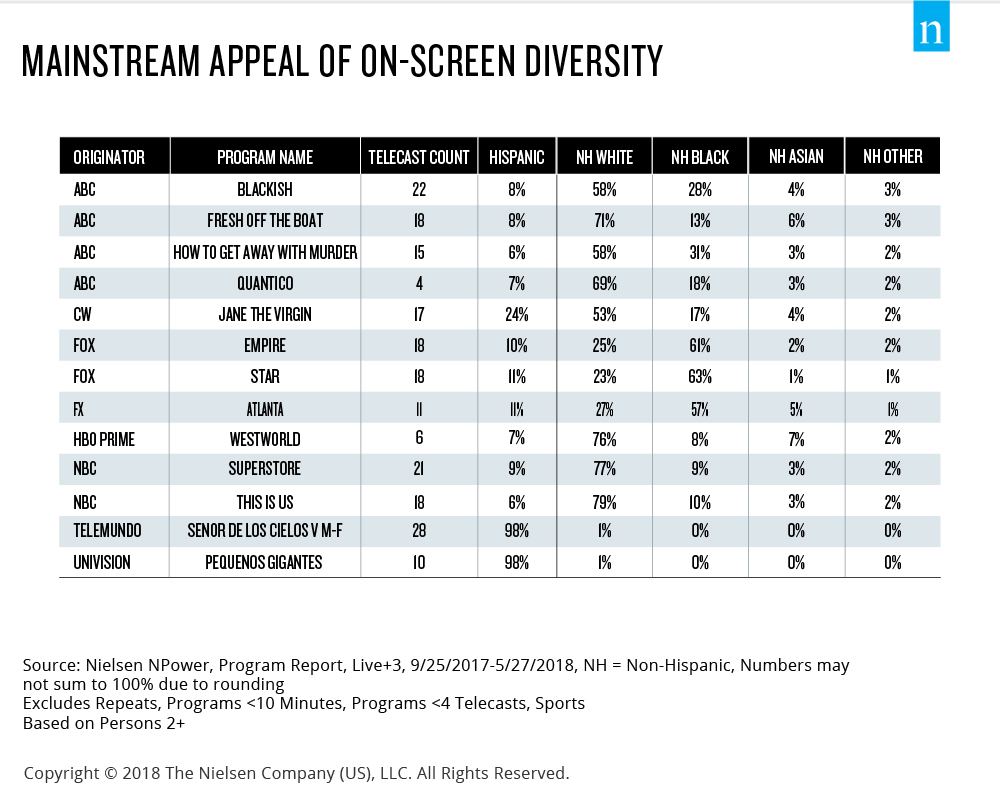 Beyond viewership, the cross-cultural appreciation of diverse cast members and content can be seen in the affinity of their fan bases. Nielsen's N-Score solution assesses celebrities' awareness, likeability and influence, which translates into what "fans" watch. Looking at the N-Score data on the fans of several of the leads from these programs, we see the broad appeal of multicultural talent across audiences by gender, age and ethnicity.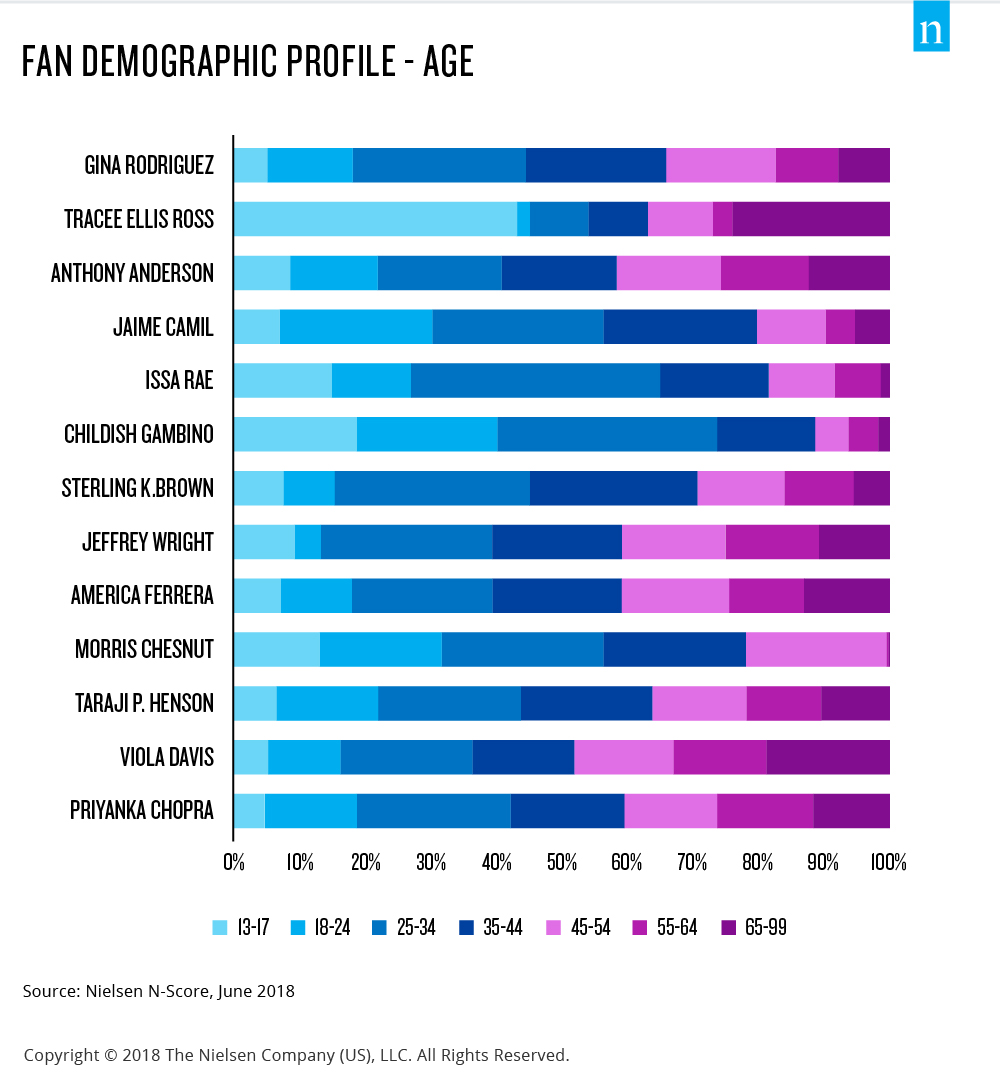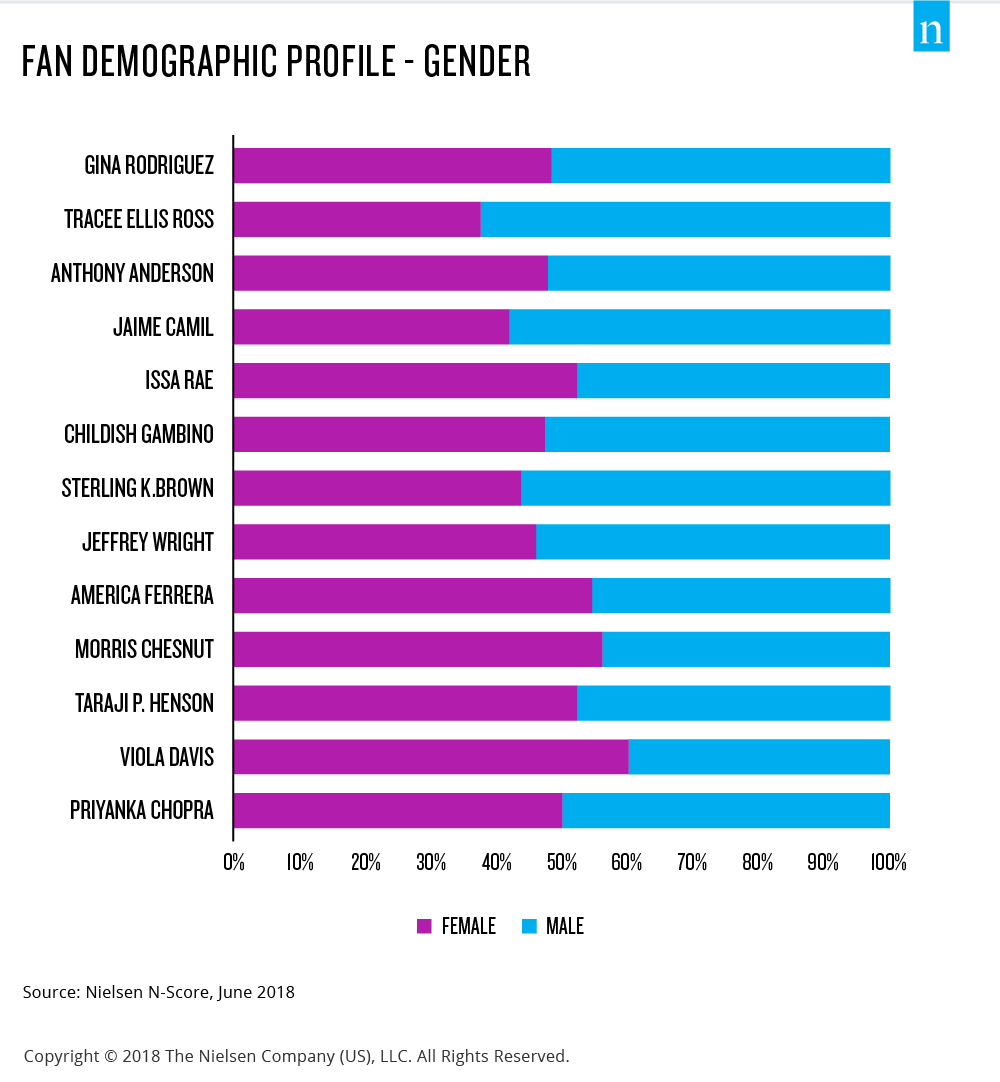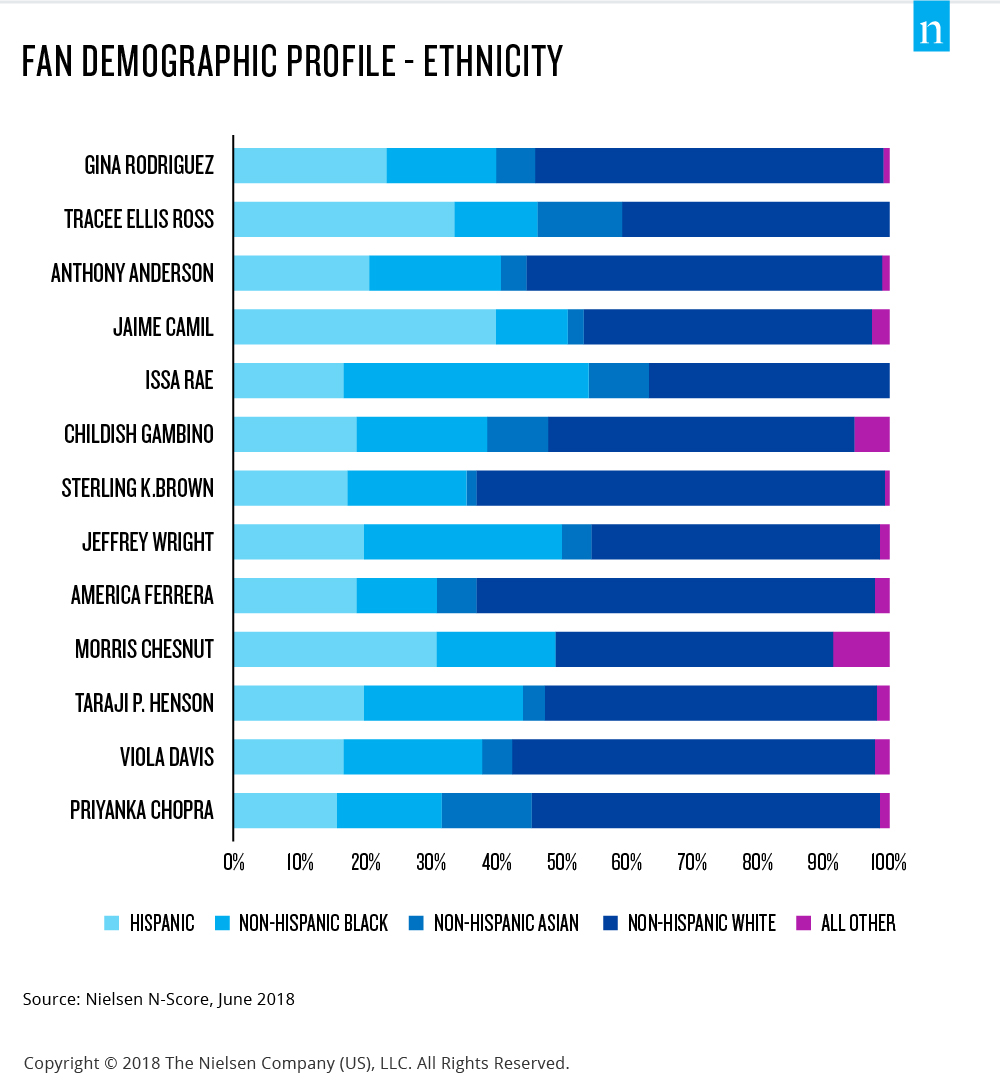 As content creators, distributors and marketers navigate the changing consumer landscape, there's no doubt that understanding the mass appeal of diverse content will be pivotal to connecting with viewers across cultures.