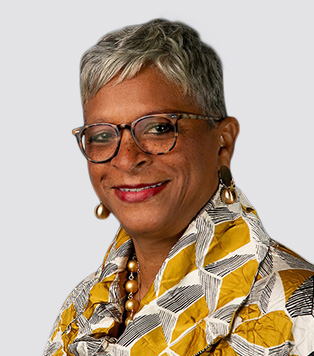 You're sitting in a meeting and your ideas are going unheard. You're just as qualified as your colleagues, but you're feeling undervalued. On top of that, you're trying to balance work commitments, a sick child at home, helping your elderly parent, keeping up with your children's schedules—the list goes on. And as you sit in that meeting, you think "What's the point? Is this all really worth it? I'm fighting to push my career ahead and feeling stressed out. It's just not worth it." The good news is that women are no longer alone. Companies and brands are starting to get it—and starting to understand that they can help.
According to the World Economic Forum Global Gender Gap report, women currently earn, on average, 68% of what men do. Additionally, women are still shouldering most of the household responsibilities. In fact, 89% of women globally report having primary or shared responsibility for daily shopping, food prep and household chores. This means that women are carrying additional demands each week with less time to meet them.
Companies have an obligation to help women avoid feeling that it's not worth it and keep them in the game. It's not just the right thing to do; it's the smart thing. The substantial evidence that gender diversity at the management level enhances a company's performance has been reported widely. But to reduce the friction women face in advancing to leadership roles and help them avoid those "it's not worth it" moments, companies need to look at how they can help women both internally via the company's culture and policies, as well as externally by simplifying their daily lives.
Many organizations have acted to address gender inequalities in pay, recognition and leadership. For example, Nielsen has policies to foster gender diversity and inclusion—and we've received recognition for our efforts in countries around the world, including India, Mexico, Colombia and the U.S. to name a few. Our CEO David Kenny doubled down on Nielsen's commitment to advancing the careers of women around the world by signing the LEAD (Leading Executives Advancing Diversity) Network CEO Pledge. The pledge lays out specific actions for Nielsen to drive even greater advancement of women in our ranks, including coaching and mentoring women associates, mandating diverse hiring slates, holding leaders accountable, leveraging employee resource groups and more. And these are strategies that all companies could leverage.
It's not enough for companies to just address inequalities in pay and recognition to support women leaders. They also need to consider policies and programs that support lifestyle challenges, such as flexible working hours and expanded parental leave policies. The good news is that policies like these have been shown to increase productivity, as well as employee well-being. For example, flexible working hours in our Pacific region have expanded our availability to clients, which can lead to quicker response times. At the same time, it's allowed all employees to spend more time with family, while also saving time on their commutes, keeping fit, voting and more.
This isn't just a story about what companies should be doing for women. Men play a pivotal role in this game too. That's why in the U.S. we've expanded paid parental leave to 12 weeks for new parents of any gender when they bring home a new child. Plus an additional eight weeks of paid recovery time for mothers who give birth. If companies do not allow equal flexibility for men—be it via parental leave or flexible working hours—and actively support and endorse men to actually take up these options, the daily jobs still need to be done. And while there are definite signs that the role of men is changing, the reality is that most women still shoulder the majority of these daily burdens.
What about outside the workplace? Businesses can help women by simplifying the day-to-day household tasks that women are still managing. From providing healthier meal solutions to making packaging and labeling easier to read so she can quickly scan products to ensure they align with what matters to her, companies can provide women with convenience and time savings that can help reduce the load.
In our global study of female consumers, we found that when brands connect with women—see them for who they are, understand their struggles, what they want and what they care about—they are trusted and welcomed into their homes. Our research also found that women around the world are more likely to look for healthy options, to support sustainability and social causes and to use technology to simplify their lives.
When companies focus on meeting women's needs, both internally and in the products and services they offer, they'll see this investment returned manifold in engagement, trust, effort, creativity and even productivity. Helping women stop thinking "It's just not worth it," makes it all worth it for all of us.