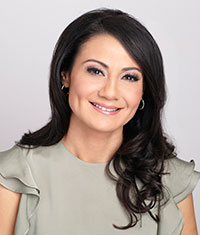 Every year, Nielsen has the opportunity to reflect on the instrumental, increasing and evolving role Latinos play in the U.S. in our annually released Diverse Intelligence Series Hispanic Consumer reports. This year's report, From the Ballot Box to the Grocery Store: A 2016 Perspective on Growing Hispanic Influence in America, provided us with a unique opportunity to also consider how Hispanics are going to impact the future of this great nation.
The juggernaut growth of the U.S. Hispanic population is well documented. Hispanics are now the nation's largest ethnic demographic, making up 18% of the population. They are redefining the essence of American culture as multicultural in everything—from taco trucks to the record-breaking Broadway show Hamilton. That ambicultural influence—an embrace of both Latino and American identities—can only expand as almost a third of Americans will have Latino heritage by 2060, according to the U.S. Census Bureau.
Hispanics are also quietly reshaping the economic and political bedrock of American society, which has important implications as we advance into the 21st century. Consider this week's presidential race. Hispanic voter registration across the country has soared this year, outpacing other demographic groups. Hispanics now make up 12% of November's electorate, and 65% of those 27 million Latinos eligible to vote are under the age of 44.
Nearly a third of Hispanic voters identify themselves as Independent. Moreover, over half those Independents say they do not lean either Democrat or Republican. In other words, they are crucial swing voters who can make a key difference in the electoral outcomes in battleground states such as Florida and Nevada.
The economy tells a parallel story. With a population of 57 million, Hispanics contribute $1.3 trillion to the U.S. economy, or just under 10%. To put that in perspective, that's larger than the GDPs of Australia or Spain. In fact, Latino purchasing power has increased 167% since 2000, more than double the 76% growth rate in non-Hispanic buying power over the same period.
That's the clear result of rapidly rising Latino incomes. Almost half of Hispanic households with U.S.-born individuals now earn more than $50,000 annually. This trend has powerful ripple effects on our consumer-driven economy, as well as on measures of national stability such as home ownership. And it's well on track to continue, with Hispanic buying power expected to hit $1.7 trillion by 2020.
Delving deeper into this trend, we find that this economic success is being driven by increasing levels of educational attainment. Hispanics are now the largest minority group on college campuses. The number of 18- to 24-year-old Hispanics enrolled in two- or four-year colleges more than tripled between 1993 and 2013. Most importantly, 74% of female Hispanic high school graduates enrolled in college between 2012 and 2014, outpacing both non-Hispanic whites and African-Americans.
All the numbers add up to one thing: The U.S. Hispanic population is rapidly coming into its own, and its impact on America is going to be remarkable. Understanding these insights is critical for our clients; helping them to stay ahead of the latest trends and marketing opportunities necessary to grow is at the heart of what we do at Nielsen. If there's one piece of advice I could offer our clients, it's that without a strategy to connect with diverse consumers, you're without a long term growth and sustainability strategy for your business.
Monica Gil is senior vice president and general manager of Multicultural Growth and Strategy at Nielsen.