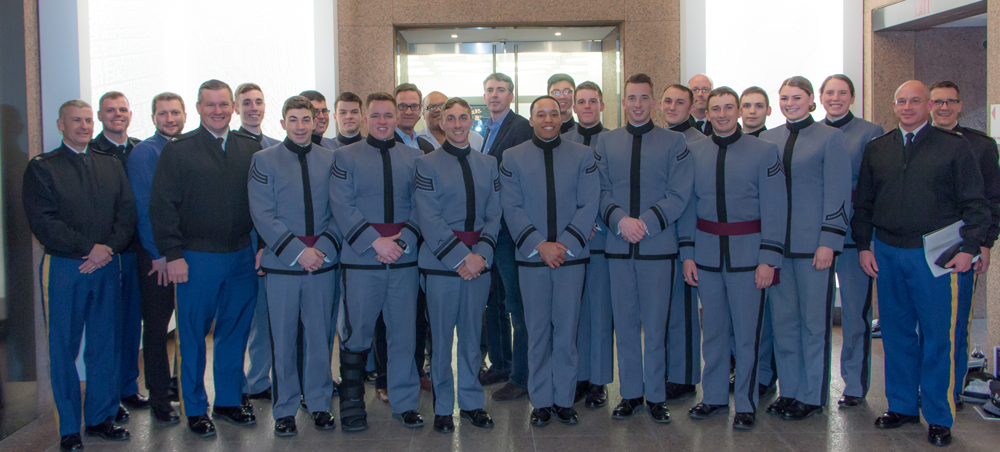 Even some of the most storied "brands" can benefit from effective marketing. The U.S. Military Academy (USMA) at West Point—which boasts some of the most notable alumni in U.S. history, from George Custer to General Patton to former U.S. President Dwight D. Eisenhower—is certainly such a brand.
With expertise in marketing effectiveness, insights, and research, Nielsen is well equipped to help these brands improve their marketing. Through SERV (Support and Employee Resources for Veterans), a Nielsen employee resource group (ERG) dedicated to assisting branches of the armed forces and its veterans, our associates recently teamed up with a class of West Point students to help them tackle their own marketing and academic endeavors.
Under the guidance of Col. Doug McInvale and Master Sgt. Denver Dill, the cadets that visited Nielsen's NY Broad Street office were seeking help to develop strategies for the Army's music programs through the Army Music Analytics Project. This collaborative effort between West Point's Department of Mathematical Sciences and Army Music Analytics provides decision support for Army Music by increasing understanding of the marketing industry and utilizing strategic research and insights.
By aligning Nielsen's industry knowledge with the Army's domain expertise and West Point's academic excellence, the visiting cadets were able to maximize mission effectiveness for the Army Music Program.
"The purpose of this project is to help the Army and our Cadets reach experts outside of academia and into the real world," said McInvale. "Exposure to leaders in media and research provide our students the unique opportunity to do just that."
David Hohman, Executive Vice President, Agency Solutions, and Marine veteran and Chad Dreas, Managing Director, Media Analytics and formerly of the U.S. Navy, lead the day's session. Along with a panel of Nielsen experts and analysts, Hohman and Dreas gave a crash course in Nielsen's Total Audience Measurement and marketing effectiveness capabilities.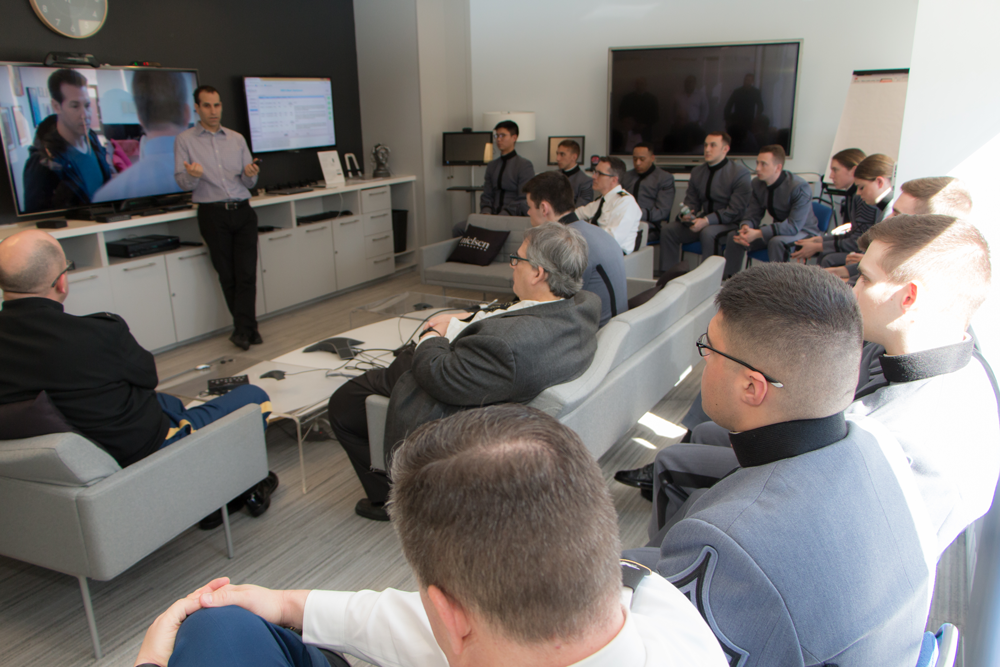 "It's vital that these students understand what we believe to be the framework for successful marketing—reach, resonance and reaction," said Dreas. "The media landscape and amount of data out there is tremendous, so the best way to improve marketing ROI is not about spending more, but spending better."
After learning about Nielsen's capabilities and broad initiatives, the class of about 15 cadets was able to present their own research projects and ideas in an interactive workshop to the panel of Nielsen thought leaders and experts. The projects, which focused on garnering insights and formulating strategic initiatives to better market Army Music, ranged from analyzing social media platforms to measuring public responses and perceptions of Army band performances. By marketing Army Music better, they sought to create positive branding and effective messaging.
Hohman, Dreas and company helped further develop each group's project, providing expert level analysis, constructive feedback, and overall praise to the forward-thinking ideas of the young, bright cadets.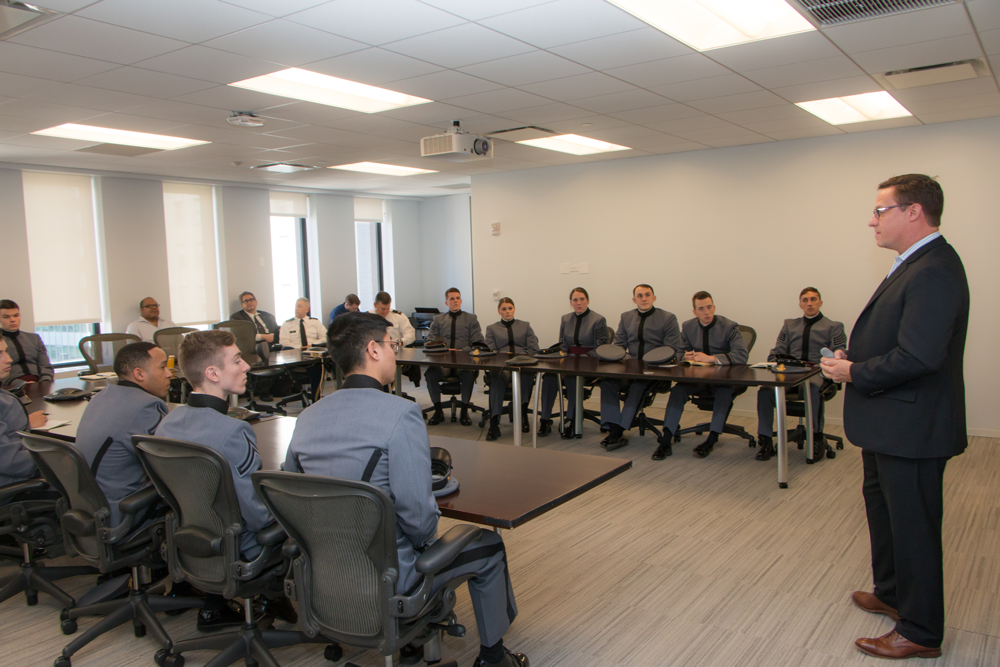 "What we set forth to do was to allow our students to not only help support Army Music, but to give them the opportunity to see the big picture. We want to show them multiple perspectives and approaches toward discovering unique insights and strategies in this space. This gives them a solid foundation," said McInvale.
For Hohman, the day's activities were not only critical to the cadets themselves, but were also a valuable experience in supporting future military leaders for both the USMA and Nielsen.
"Supporting and educating future leaders is an imperative of any company. As a member of the armed forces myself, having this ability to maintain and build upon Nielsen's relationship with our servicemen and women is an honor," said Hohman. "We look forward to continuing it."