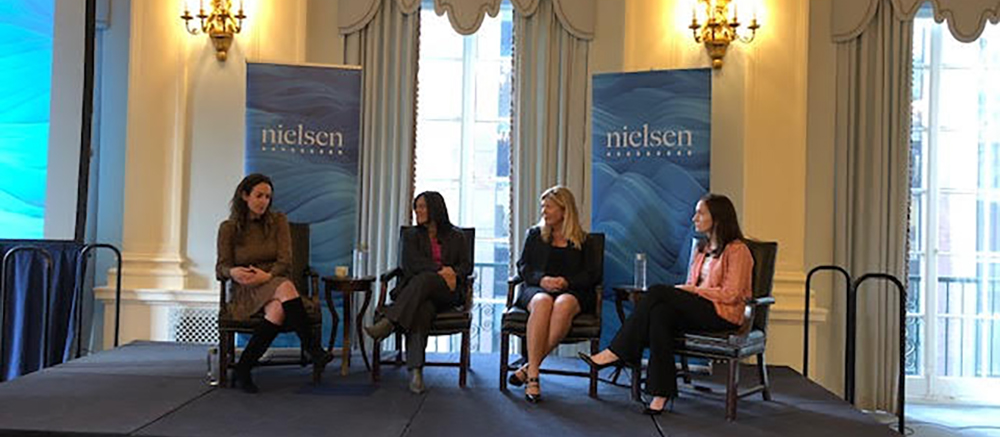 Nielsen's Women in Nielsen (WIN) Employee Resource Group recently hosted its biannual Diverse Intelligence Series breakfast, themed "The Power of She: Where We Are, How We Got There and What's Next" at the Yale Club in New York City.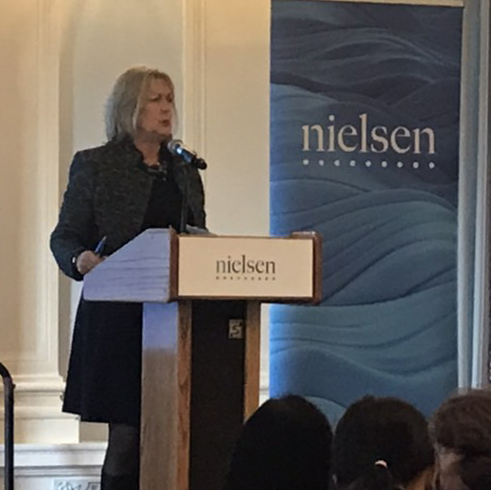 The morning started with introductory remarks by Judi Allen, SVP of Client Solutions and Co-Lead of WIN, Northeast. To an audience of senior media clients, Mariko Carpenter, Nielsen's VP, Strategic Community Alliances presented "The Power of She: Earning Her Trust and Loyalty," with key insights on the power of the female consumer, her media consumption habits, what it takes to get her to trust a brand, and the current state of women in the workforce.
"Only 10% of Fortune 500 board members and just 4.8% of Fortune 500 CEOs are women,*" said Mariko. "We know that they are educated and spend their time investing in their future just as much as the men, and yet when we see the statistics, women represent a much lower percentage. It really makes you realize why we need to fight for equal representation in the workplace, which is why events like the one today are so important."
Mariko affirmed that understanding women is mission critical, as women vote with their wallets and are loyal to companies that support causes that are important to them and that authenticity is a must when it comes to earning trust. In fact, according to Nielsen Scarborough data, 85% of women say that if they like a brand, they will stick with it. They also support brands that align with their values, are environmentally conscious and have family at the cornerstone, which influences their behavior and how they buy. Women often make purchase decisions with others in mind.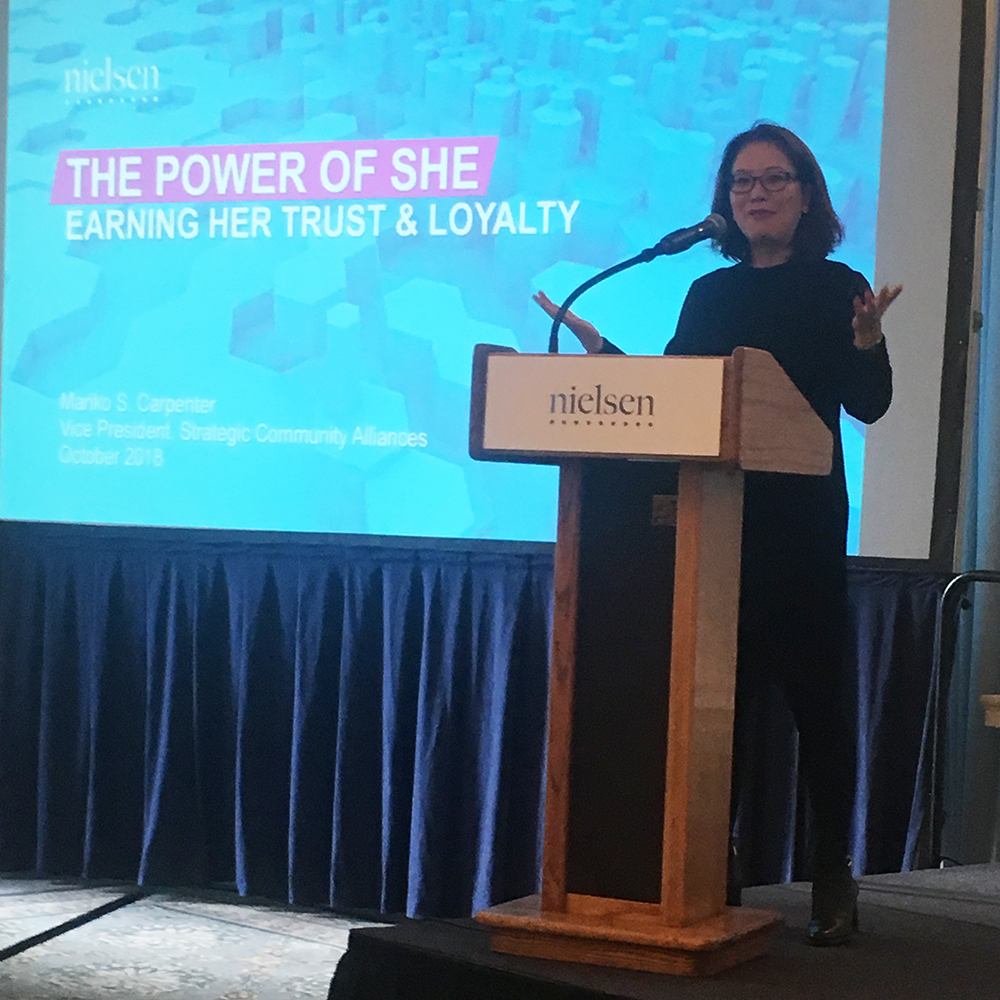 Mariko also spoke about the power of the female consumer when it comes to her connection to digital media in daily life. According to Nielsen's first-quarter 2018 Total Audience report, women represent a digitally connected group and spend more time on their smartphones versus men. Additionally, multicultural women outpace Non-Hispanic White women in smartphone activities and they use the internet or apps to stay connected in the midst of their busy and varied schedules.
Mariko's presentation was followed by a lively panel discussion about the current state of women in the workforce. Panelists included Kavita Vazirani, EVP, Insights and Measurement, NBC Universal, Nicolle Pangis, CEO, NCC Media, Jennifer Hohman, Global CMO, FCB Global. Deirdre Thomas, SVP, Client Solutions, Nielsen, moderated the panel. They exchanged views on the uniqueness of their career journeys as women, discussed how they acquired the skills necessary to influence organizational direction, and shared thoughts on how to change the narrative around what it means to be a female boss.
The panel discussion was followed by audience Q&A, which created a positive dialogue that was grounded in real experiences and inspired by optimism and perseverance.
*Pew Research Center, Social and Demographic Trends, Women and Leadership 2018