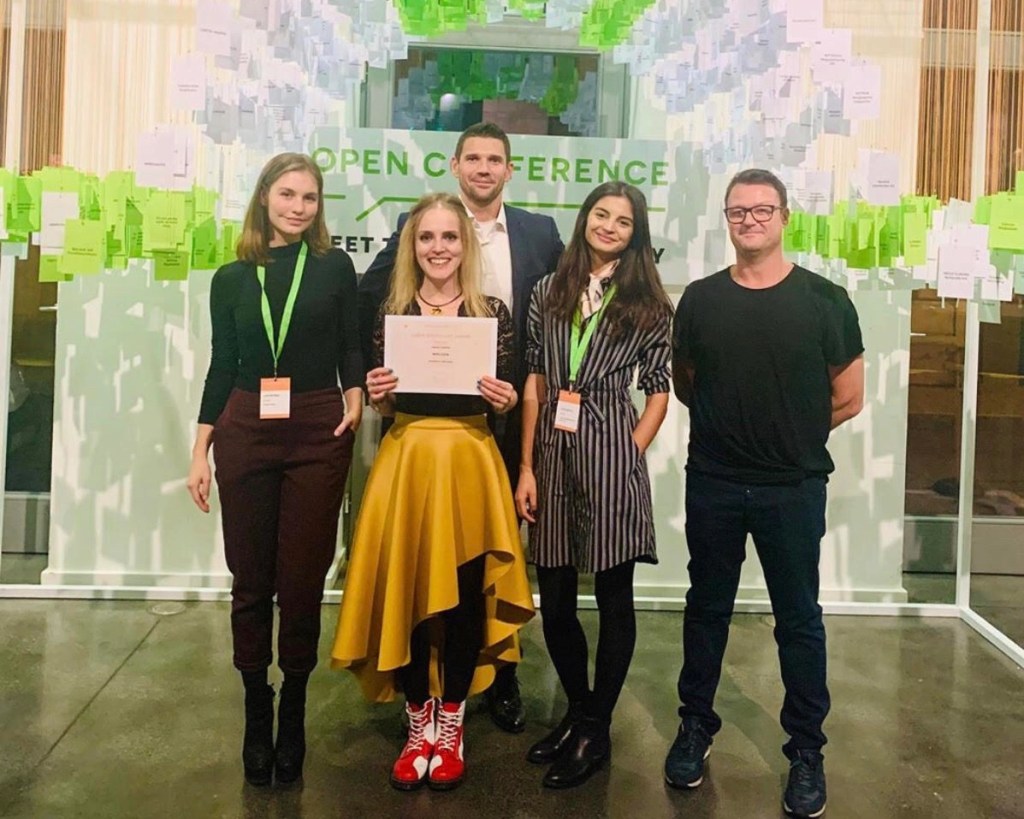 Earlier this month, Nielsen leaders joined an important conversation about diversity and inclusion at Open Conference – The International Diversity Conference for Business Leaders, held in Budapest, Hungary. During the event, Nielsen was honored with the Spotlight Special Mention Award for Excellence in Belonging, recognizing our ongoing and tireless efforts in employee engagement and fostering diversity and inclusion (D&I) within our company's culture.
Open Conference is organized by the non-profit organization and long-term Nielsen partner in diversity matters WeAreOpen. The conference aims to help decision-makers within companies realize the business importance of D&I, beyond its philanthropic aspects, so they will implement it in their strategic planning and execute on a local level.
The Spotlight Award, launched for the first time this year, aspires to encourage companies to publicly share their efforts to ensure each and every employee feels appreciated, dares to let their voice heard and can be themselves. Winners were recognized across five different categories covering the entire spectrum of D&I in the workplace.
The Spotlight Award for Excellence in Belonging rewards companies that go the extra mile to make their associates feel at home and ease at a workplace. And Nielsen Hungary, with unorthodox initiatives such as monthly news broadcasts and guerilla marketing elements, was recognized for doing just that.
During a case study presentation at the conference, Metta Karafiáth, Marketing & Communications Manager, Nielsen, underlined the power of internal communications within an organization and how it can serve as an enabler to trigger a more honest conversation between associates and different groups.
For the past few years, Nielsen Hungary has focused its strategic communications on building the local Nielsen community in a way that puts extra emphasis on sensitive matters, such as women at work, LGBTQ people and generational differences to mention a few. And this award represents another opportunity for the team to share best practices and convey the message of openness.
"Being open is natural to us; it is an integral part of who we are," says Ágnes Szűcs-Villányi, Market Leader, Nielsen Connect Hungary. "This award is a testament of our efforts, but the real value is the community we keep on building. We want our people to see and feel that regardless of their background, sexual preferences or skin color, they matter and are important to us."