In addition to representing their countries and competing for medals, athletes participating in the Rio 2016 Paralympic Games this month will be challenging stereotypes, increasing inclusion and breaking down social barriers—something these competitors have been doing since the first Paralympic Games in Rome, Italy in 1960!
Following an agreement between the International Paralympic Committee and the International Olympic Committee, the games have taken place in the same cities and venues as the Olympics since 1988.
Paralympics and Para-Sports, Nielsen's insight report on the Paralympic movement, shows just how much the popularity of the Paralympic Games has grown. Notably, three times as many people around the world followed coverage of the London 2012 Paralympic Games than the Beijing games in 2008. The number of countries and athletes participating grew as well.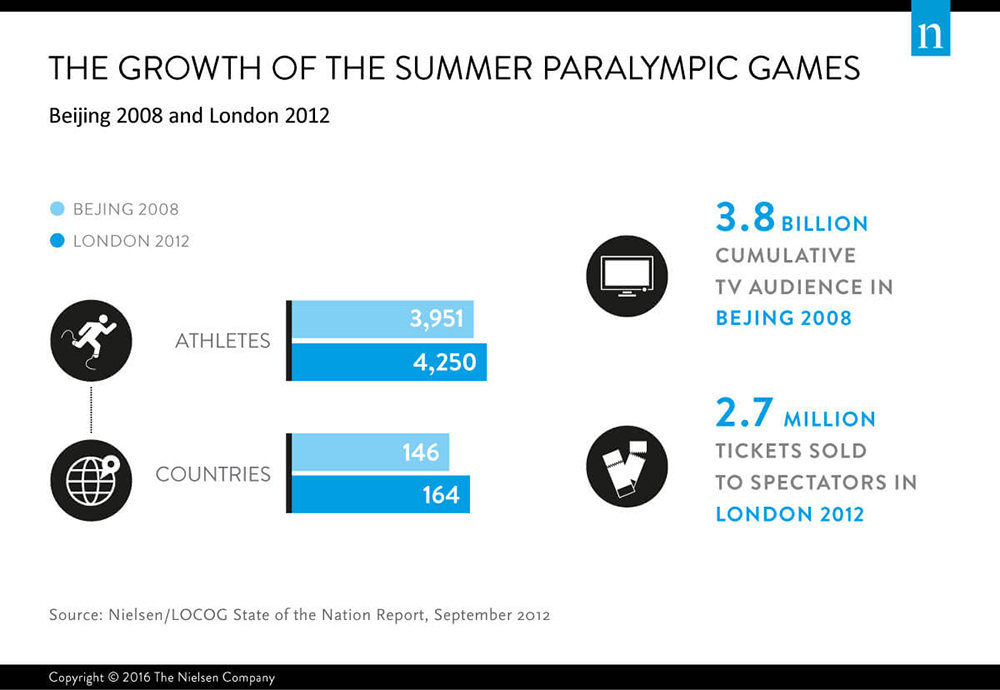 With more attention has come a breakthrough in how people with impairments are viewed. Research following the London 2012 Paralympics showed a clear attitudinal shift.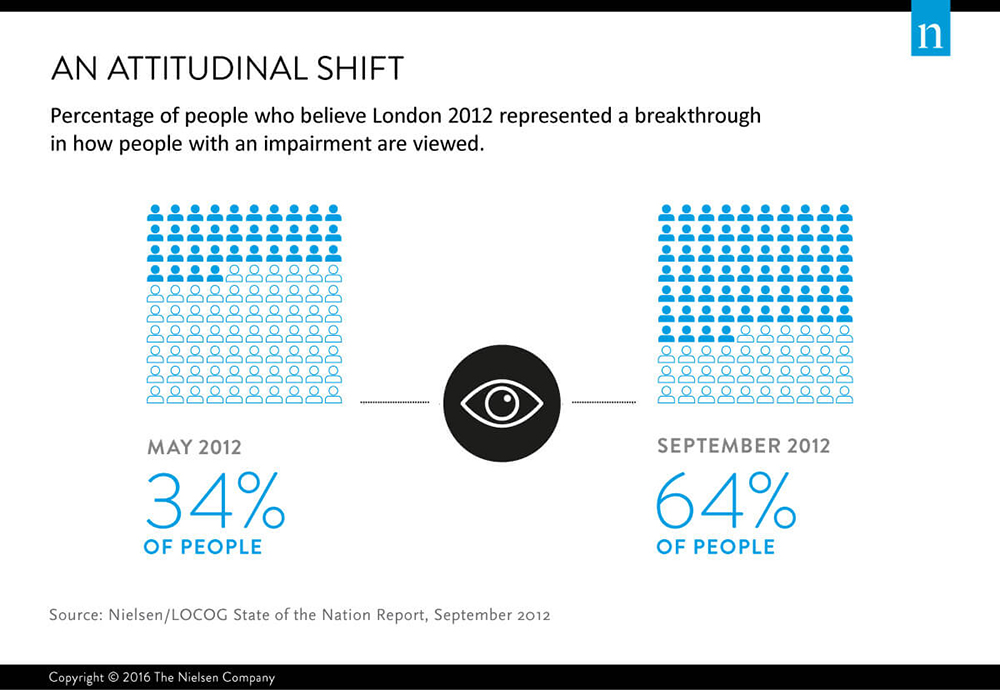 The Paralympic Games are not just a way for these Olympians to showcase their sports skills, but also serve as a catalyst for eliminating discrimination and increasing inclusion. Host cities follow the International Paralympic Committee accessibility standards not only in the venues, but also in transportation and accommodations, improving citywide access beyond the event.
Looking for the opportunity to associate with social responsibility, great athletes and growing events, more brands have come forward to serve as sponsors.
"At a time when many brands are seeking to attach themselves to social causes, the opportunity around the Paralympic Games is undeniable," said Glenn Lovett, president, Global Strategy, Nielsen Sports.
Around 4,350 athletes from more than 160 countries are in Rio to compete in 528 medal events in 22 different sports. The Rio 2016 Paralympic Games run September 7-18, 2016.
For additional insights, download Nielsen's Paralympics and Para-Sports report.