Regardless of region around the world, TV is a mainstay among modern consumers. And Taiwan is exception. In fact, more than 88% of Taiwanese consumers age 12 to 65 watch television. That's the highest penetration of any of the five primary media channels (TV, newspapers, magazines, radio and the Internet). The Internet, however, isn't very far behind, and the intersection of it and TV is creating a sweet spot that marketers are going to want to focus on.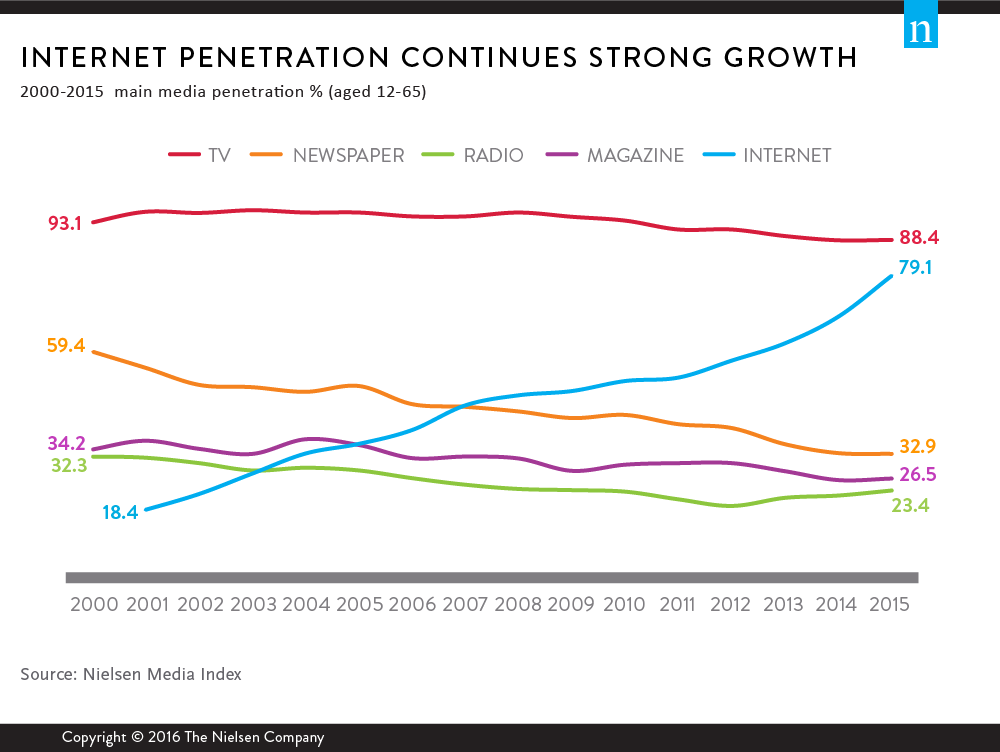 Given the meteoric rise in Internet penetration in Taiwan over the past 15 years, combined with a proliferation of connected devices, it's no surprise that consumers are readily becoming multi-taskers with their media.
Like media-hungry consumers elsewhere, Taiwanese TV audiences like to engage with second screens while watching their favorite programming. In fact, almost one-quarter (24%) of Taiwanese TV viewers surf the Internet while watching TV, up 6 percentage points from last year. Also, more than three-in-10 consumers engage with their mobile phones while watching TV, a 6-percentage-point increase from 2014.
With the growth of smartphones and other connected devices like tablets, multi-tasking behavior is becoming the "new normal" among Taiwanese TV audiences. This trend will mandate that marketers will need to master their messaging strategies across these extended screens in order to capture audiences where they're most engaged.
Content is still the fundamental key to success. However, advertisers will need to understand how to fully leverage extended screens opportunity in order to maximize the effectiveness of their content to truly engage today's connected consumer. Moreover, having a real-time tool or solution to diagnose the performance of cross screen digital investment, including both advertisement and content, and then to adjust for the best digital ROI will would be critical to all marketers in this digital world.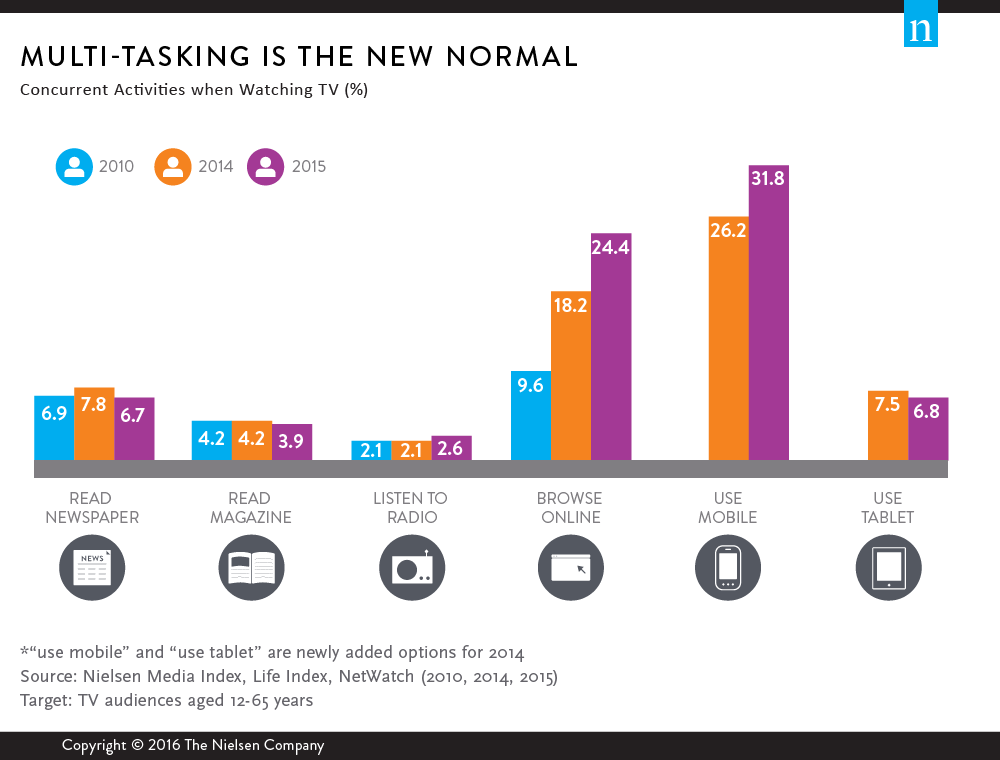 For more information, please download our The Dawn of the Extended Screen in Taiwan report.