What do energy drinks, luxury automobiles and razors have in common? They're all products prominently featured in esports tournaments, and they're among the first non-endemic brand categories to get involved in competitive video gaming sponsorship. And the esports-branding groundswell is rising. In fact, more than 600 esports sponsorship agreements have been made since the beginning of 2016, according to Nielsen market intelligence.
Despite being ancillary to the actual gaming activity, however, research from Nielsen's Esports Playbook reveals that the majority of esports fans in the U.S., U.K., France and Germany welcome brand involvement in tournaments, streams and events. In fact, less than 10% have a negative attitude about brand activity in esports.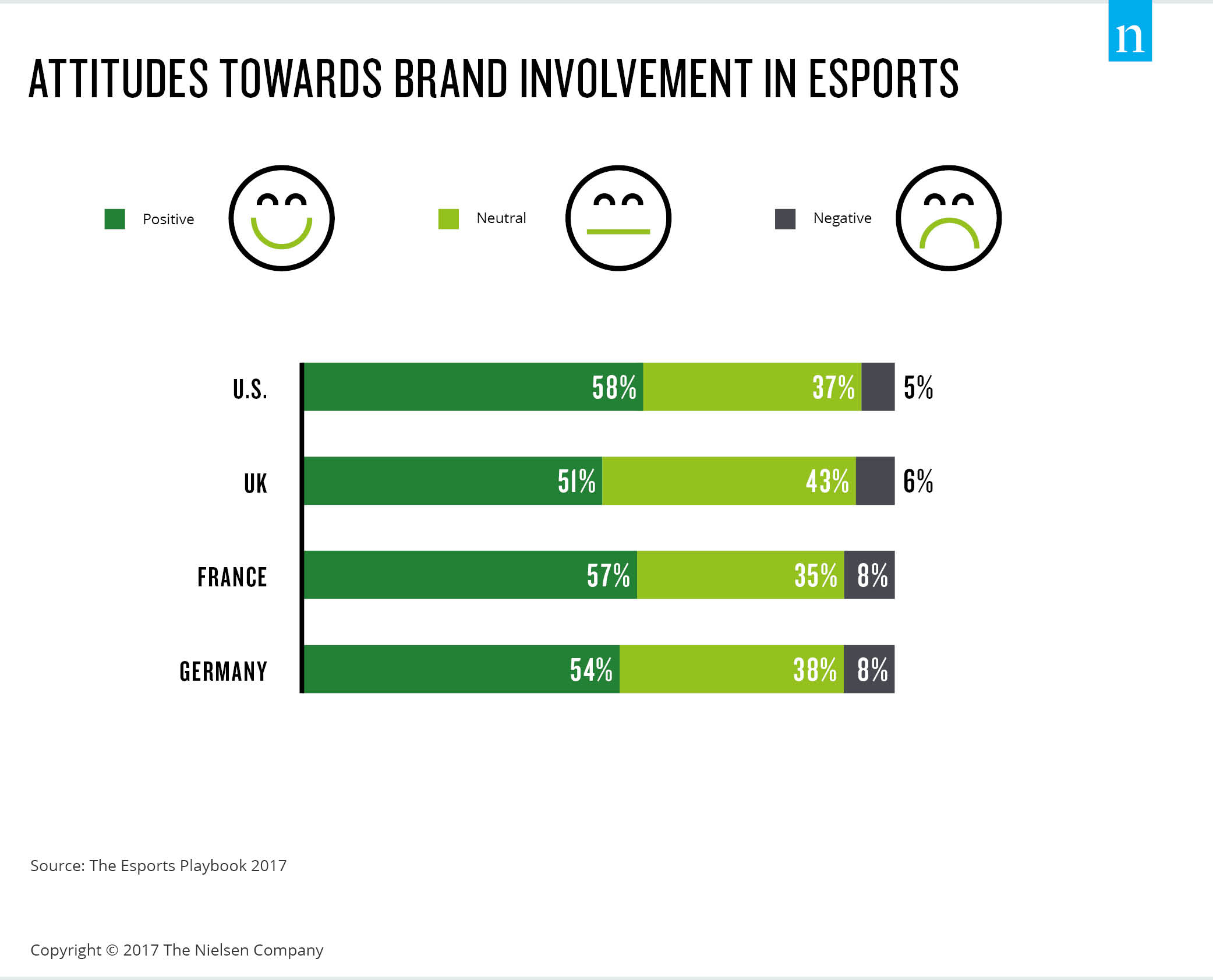 Favorability about all brand activity isn't homogenous, however. The least favorable types of brand activity were product placements within esports programming and crowdsourcing programs to raise prize money for esports events.
Favorability also varies across product categories. The top 10 brand categories tracked in Esport 24, Nielsen's syndicated sponsorship tracking service for esports tournaments, during the second quarter of 2017 were: energy drinks, fast food, headsets, PC tech, PC hardware, gaming PCs, gaming software, esports news and gaming chairs. Overall, 42% of esports brand sponsors were non-endemic during this time period.
For additional insights about esports fans and how brands are maximizing investments through sponsorship integration and activations, download our Esports Playbook.