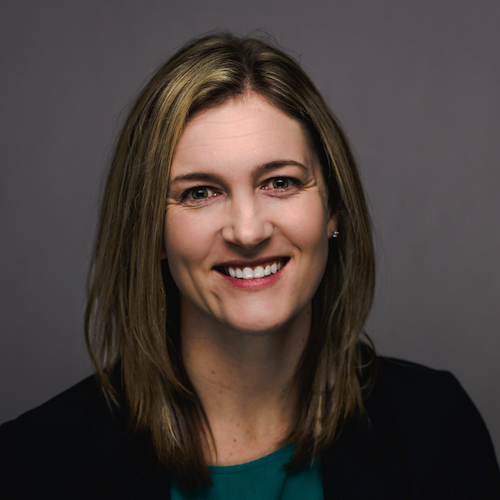 Using a dashboard to measure and present key performance indicators (KPIs) is essential for any marketing team. A central repository of the most critical indicators of your business' health helps inform strategy and tactics, and it lets the C-suite make adjustments that can steer the company on a better course.
However, a dashboard that doesn't present the information you need in an easily accessible and understandable format leads to confusion or lack of insight. This could cause your company to overlook trends in performance or customer needs, which obviously isn't good for business.
A dashboard should present a concise look at results, devoid of unnecessary information, so that you can quickly scan and understand objectives as well as data associated with each KPI.
Creating the most efficient and valuable dashboard can be challenging. But a dashboard that's not properly aligned with your business can steer you off course. That's why it's critical to get it right from the start.
As consumers change, marketing campaigns need to adjust to address these changes. Collecting and analyzing data is a huge part of that, and presenting the data in a way that makes sense to stakeholders is also essential.
We asked a group of business leaders and marketing experts to weigh in on the solutions that work for them and how marketing KPI dashboards can be improved.
These professionals agreed that KPI dashboards need to be fully contained, seamlessly integrated, flexible, visual, actionable, and predictive. Marketers want to use dashboards to predict and/or offer future scenarios or choices, not just report on the past. Moreover, they want dashboards to be less complex.
Let's have a detailed look at the capabilities of an ideal marketing KPI dashboard:
1. Integrates Data
Today, marketers consolidate data from numerous internal and external platforms including their own customer relationship management (CRM) system. According to the experts, the ideal marketing KPI dashboard seamlessly integrates data, results and reporting. It also allows for third-party app integrations.
The best dashboard should:
Allow users to select data input types and the mix of KPIs for individual campaigns.
Allow users to enter specific data or integrate with the CRM to automatically collect data on leads.
Accumulate data from past campaigns to highlight the 'key ingredients' for success and areas of a campaign to be optimized.
Provide a 360-degree view of marketing activities—one that doesn't just measure a small portion of a campaign but analyzes the data as a whole to understand the combined impact of activity.
Include data from competitors and external threats and enablers to help businesses to measure against and respond to the market.
2. Tells a Compelling Story
A well-designed dashboard tells a compelling story that links to actionable KPIs that benefit the viewer. It should give users a holistic view of the health of their marketing efforts in a personalized and intelligent manner.
There are dashboards that show current information in real-time; dashboards that show trends, problems and expectations; and dashboards that focus on strategy, goals and KPIs. The best dashboard aligns with the goals of its users.
Experts note that a dashboard should also be able to make optimization recommendations. Don Seaberry, Director of Digital Marketing in the Miami/Fort Lauderdale area, believes machine-learning and AI can solve this, claiming, "We need to develop recommendation engines that drive recommendations based on historical data and the actual goal (ROI)." He added, "The goal should always be to manage the actual goal (ROI) and not just cost-per-click or click-through rates."
Different audiences may require different dashboards. Rob Bickford, President of PotomacView Consulting, said, "An executive needs a dashboard that summarizes performance metrics so they can make informed business decisions. A social media marketer will need a social media dashboard to consolidate metrics from sites like Twitter, Facebook, LinkedIn, so they can get detailed data on key social metrics."
The key takeaway is that an ideal dashboard takes into consideration the needs of different personnel depending on their role on the team.
3. Enables Scenario Planning
In addition to seamlessly integrating data, the marketing dashboard should include actionable items that can assist with making predictions. Himanshu Bharadwaj, a creative director, explained, "KPIs should be actionable as well as updatable. Dashboards should be shareable for all kinds of users in an organization. They should be flexible so that it can evolve and adapt to the changing business."
Marketers need the ability to predict trends based on past data, plus industry insights and reports. An intelligent dashboard that can source relevant third-party reports and plug in observations with data-points will be a tremendous enhancement.
4. Automates Manual Tasks
Marketers often have to enter data manually from disparate systems and therefore cannot drill into more detailed views. Experts agree that automation is critical to save time and resources spent manually entering data and/or copying and pasting.
Christine Hade, an omnichannel brand marketing and innovation executive, said, "Having the ability to access data and present directly off the dashboard without needing to cut and paste into other presentations is necessary."
5. Includes Presentation Capabilities
A clean, appealing dashboard presentation interface is crucial. Anything that is visually confusing will slow marketers down, a key disadvantaged today's fast-paced environment. It must have the ability to view data from a wealth of perspectives.
Himanshu Bharadwaj, a creative director, believes dashboards could be more visually optimal. She said, "There should be filters and different views to keep data light and readable. It should follow the same visual style across different screens. This includes icons, design patterns, typography, colors, tone and voice."
Bharadwaj noted, "An ideal dashboard should have the ability to create progressive disclosure of information to maintain user attention and a clean interface as this will help save user's time, reduce user anxiety and uncertainty, set expectations and make the experience more visual."
Additionally, an ideal marketing KPI dashboard should provide users with detailed information and also have an alert functionality in case of unusual or unexpected outcomes. Having visibility to where the business is going is more important to where it is today.
According to Christine Hade, an Omni Channel Brand Marketing & Innovation Executive, "A good dashboard will show 1) performance versus; 2) goals; and 3) projecting impact based on what's occurred."
6. Is Mobile Friendly
An ideal dashboard should be responsive to any device and platform. While almost all dashboards provide an excellent experience on desktop platforms, experts believe the experience on mobile platforms is still broken and quite limited. There is a strong need to have dashboards to use on the go, which are optimal in terms of size and loading speed.
Most experts agree that future marketing KPI dashboards should be able to understand voice commands, especially given the rise of voice-command technology on mobile and IoT devices (i.e., Alexa, Google Home, Siri, Cortana, etc.).
7. Is Easy to Learn and Use
An ideal marketing KPI dashboard should be intuitive. It should not require an internal expert for day-to-day use. As long as the key indicators are well-defined for each of the different data sets, it should be scalable for expansion as the business evolves.
An ideal KPI dashboard should be able to enhance interactivity with a search option and instant file sharing. In case of technical difficulties, there should be a built-in chatbot to provide 24/7 support.
The Case for an Optimal Marketing KPI Dashboard
Pressure is mounting for CMOs and other business leaders to deliver above-market growth. To leverage marketing KPIs consistently and outperform the market requires a well-designed marketing KPI dashboard underpinned by best-in-class analytics features and algorithms.
As the amount of data continues to increase and enhancements in artificial intelligence and other technologies become more mainstream, dashboards will become more customizable, scalable and voice-activated.
Learn more about Nielsen's fast, accurate and comprehensive marketing measurement solutions.