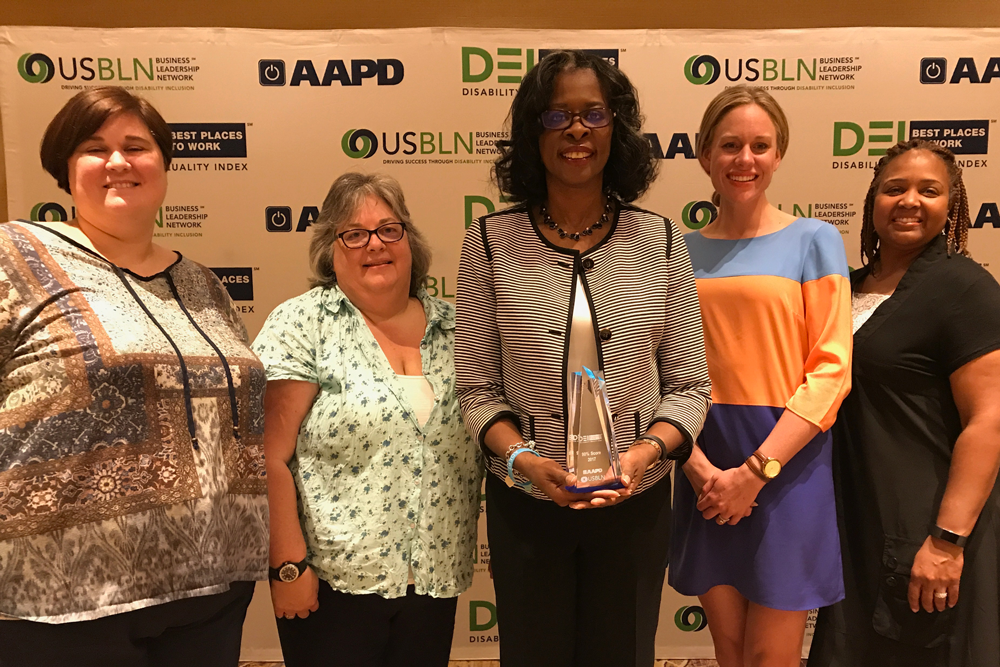 For the second year in a row, Nielsen received the "Best Place to Work for Disability Inclusion" honor along with a score of 90 on the Disability Equality Index (DEI). The DEI, a joint effort of the American Association of People with Disabilities (AAPD) and the United States Business Leadership Network (USBLN), serves as a snapshot of the sustainable progress participating companies have made toward achieving equality and inclusion for associates with disabilities. We recently received this recognition at the USBLN Annual Conference in Orlando, Fla.
A key part of our presence at the conference was our Abled and Disabled Employees Partnering Together (ADEPT) employee resource group (ERG), which aids in our disability inclusion efforts across the company. At the conference, ADEPT regional co-lead, Megan Belden, Director, Client Service, shared her expertise on how ERGs can use internal and external communication platforms to drive innovation in workplace inclusion. In a panel discussion, Belden highlighted our Reaching Prevalent, Diverse Consumers with Disabilities report, which has helped other Nielsen associates and our clients understand the impact and unique needs of consumers with disabilities.
"Our status as a 'Best Place to Work for Disability Inclusion' is an important recognition of the work ADEPT has done with the support of our senior leadership," said Belden. "However, the DEI report is clear in the areas where companies like Nielsen have the opportunity to improve. That's why our presence at the conference was so important. We were able to participate in an exchange of expertise, best practices and lessons learned that is designed to help all companies in attendance improve their disability inclusion policies and practices."
ADEPT has taken a leadership role in promoting disability inclusion throughout the company and has been integral to Nielsen's 90% score on the DEI over the last two years.
Angela Talton, our Chief Diversity Officer, also spoke at the conference, participating in a panel that explored how embracing disability inclusion drives innovation for consumers and companies. Talton also served as chair for the 'Marketplace' educational track of the conference, introducing a session where participants had dialogues about developing disability inclusion strategies that incorporate authentic, positive images of individuals with disabilities and how intersectional learning can drive an inclusive workplace culture for diverse associates of all kinds.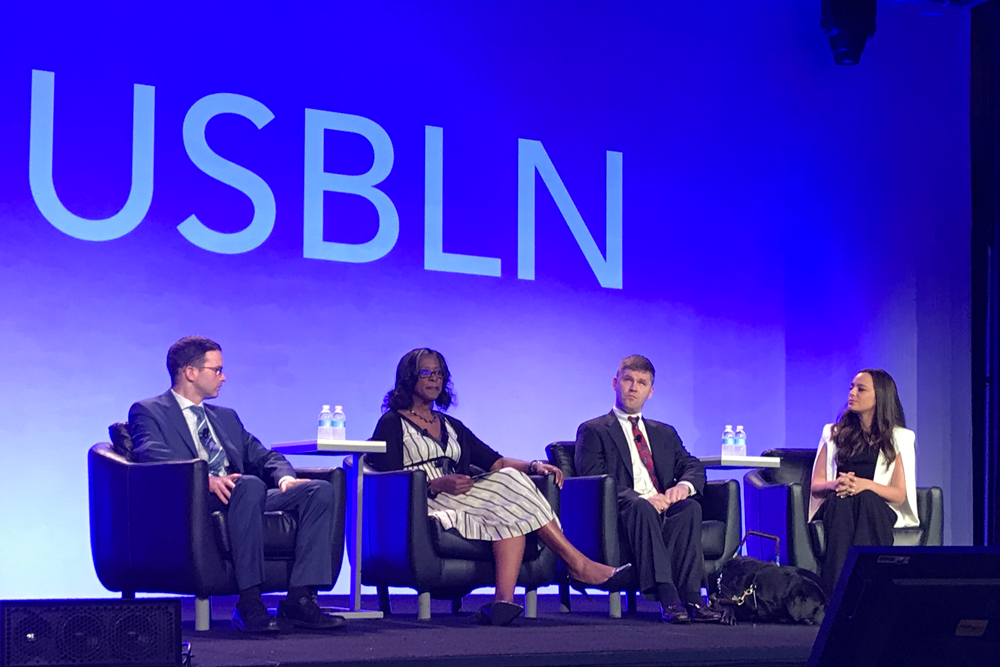 While a significant portion of our presence at the conference was spent sharing ideas and insights on disability inclusion, we were also able to donate our time to individuals with disabilities through the annual USBLN Veterans Community Service Project. This year, we stuffed tote bags with items like toiletries and first-aid essentials, which were distributed to homeless veterans by the Department of Veterans Affairs in the greater Central Florida area.
"The leaders of our ADEPT ERG are subject matter experts in issues of disability inclusion," said Sherri Dublin, Vice President, Diversity Programs, and Nielsen's global ERG leader. "Their leadership has been rightly recognized by organizations like the USBLN, and perhaps more importantly, has also earned Nielsen a seat at the table in conversations that will create positive change for employees with disabilities throughout corporate America."