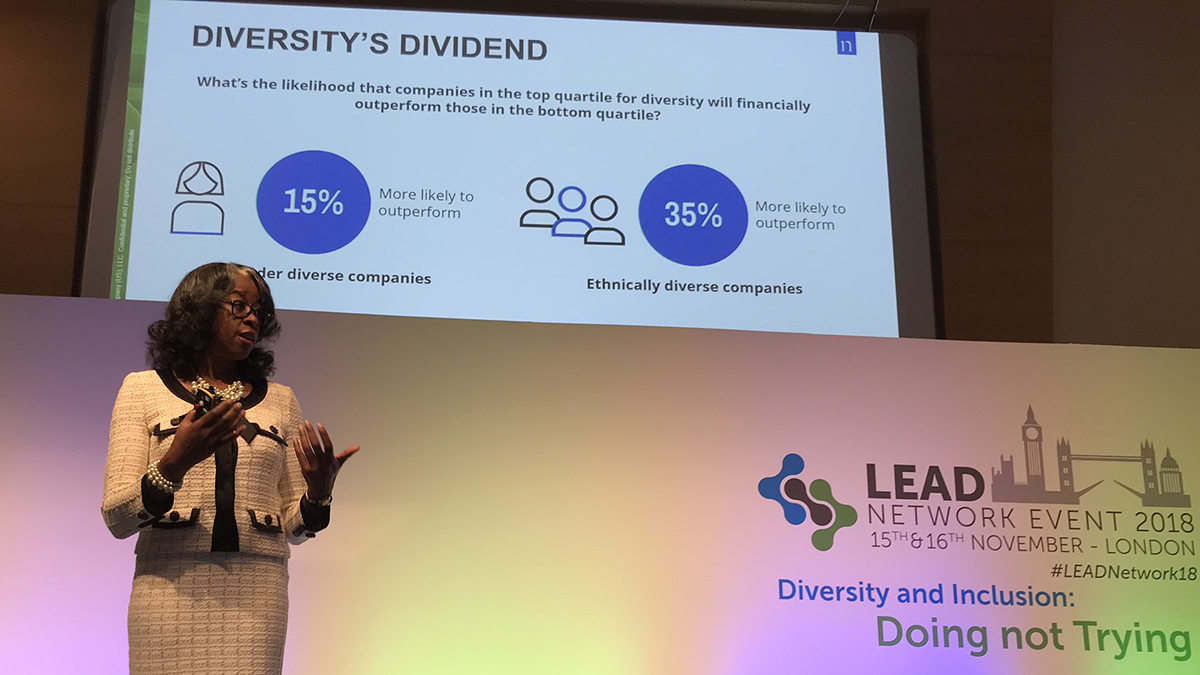 At Nielsen, we're committed to fostering diversity and inclusion throughout the culture of our company and how we do business. But this isn't an effort that can be done in isolation, and we're using our data to help our clients anticipate and respond to today's diverse populations.
As part of our work to lead the industry in diversity and inclusion, we became a founding partner of the LEAD (Leading Executives Advancing Diversity) Network in Europe, which is committed to attracting, retaining and advancing women in the retail and consumer goods industry through education, leadership and business development. Our collaboration with LEAD is especially important because many of our largest global clients are also members. And earlier this month, Nielsen leaders gathered with delegates from more than 400 of these companies at the annual LEAD Network event in London to celebrate past achievements in diversity and inclusion, as well as identify work still to be done.
In a keynote address at the event titled "Diversity: Better Business, Not Just the Right Thing to Do," Angela Talton (pictured above), our Chief Diversity Officer, made the case that fostering diversity and inclusion is not only useful for reaching workforce representation goals—it helps produce better financial results.
Companies in the top quartile in terms of gender diversity are 15% more likely to outperform those in the bottom quartile (as a measure of EBITDA, net income, revenue, etc) according to data from McKinsey. Likewise, companies in the top quartile in terms of ethnic diversity are 35% more likely to outperform companies in the bottom quartile. And the importance of a diverse and inclusive workforce will only increase, as the global population becomes more diverse. For example, according to the Boston Consulting Group, women are expected to control 75% of global discretionary spend by 2028.
At Nielsen, we understand that diversity and inclusion is a global business imperative, and Angela also used a portion of her keynote to "pay it forward" by sharing the best practices and strategies we've developed to foster a diverse and inclusive workplace. For instance, we've developed country-specific diversity action plans—or "learning journeys"—which help ensure our five-prong strategy is adapted to the unique needs in each of the more than 100 countries where we operate.
The opportunity to share these successful strategies is a key benefit of our membership in the LEAD Network. An open, honest dialogue about diversity and inclusion between us and our clients allows Nielsen to be seen as a resource to our clients, helps us build meaningful relationships and puts us both in a position to drive superior growth.
"At Nielsen, we share data and insights to connect the dots between the global population shifts, the need for a diverse and inclusive workforce (who understand why consumers behave the way they do) and the resulting informed decisions about how to adapt to shifting populations," said Angela. "This is why we view our collaboration with LEAD Network as a tremendous opportunity to share best practices and insights that help our clients thrive in a diverse future."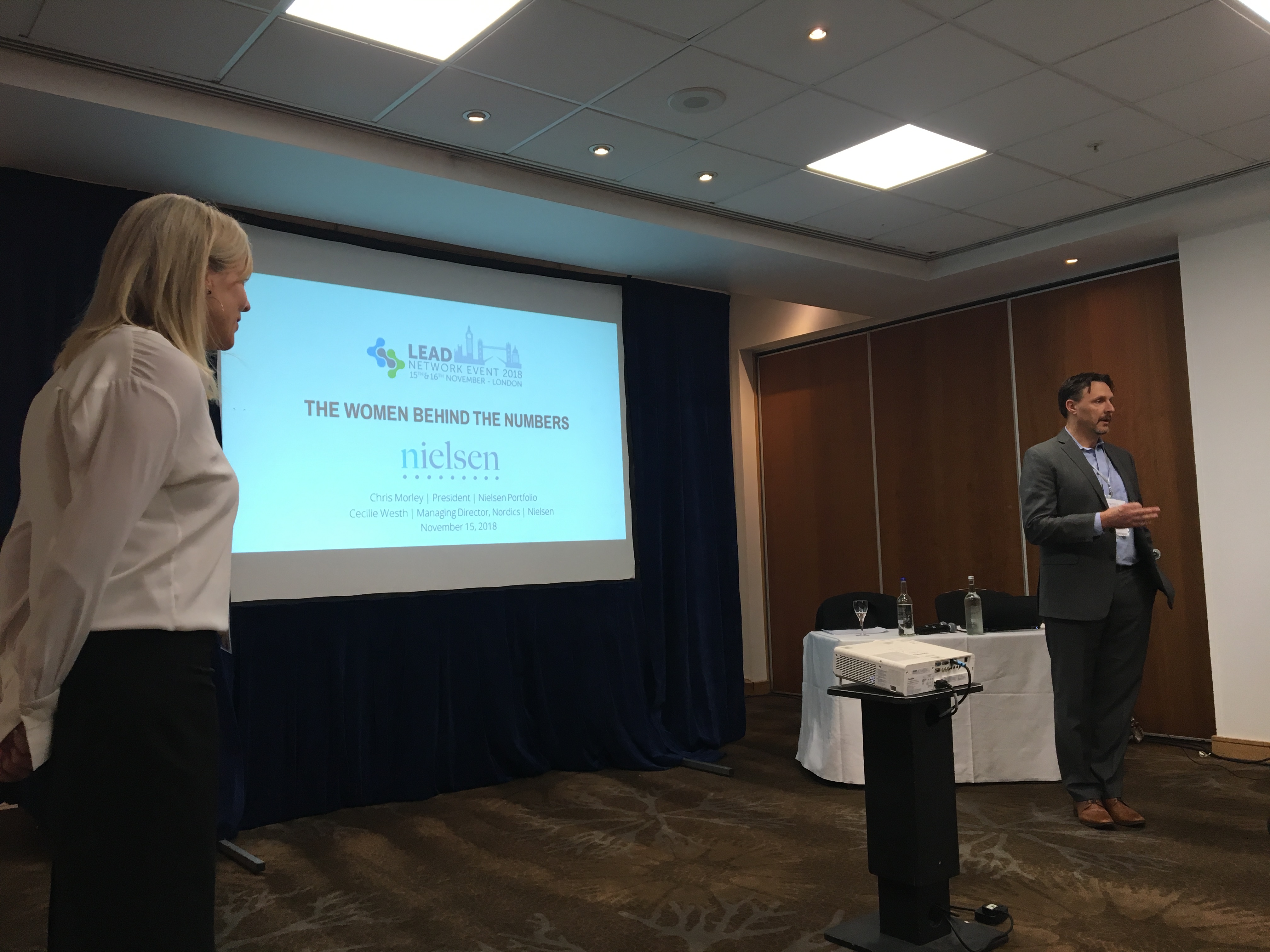 In addition to Angela's keynote, Cecilie Westh, Nielsen's Managing Director, Nordics, and Chris Morley, President, Nielsen Sports, E-Sports and Games, presented a breakout session called "The Women Behind the Numbers." The session explored the roles women around the world are increasingly stepping into as leaders in the workplace and the home. These changes have major implications for the way products are manufactured, marketed and purchased, and this session provided an inside look at how companies can tap into the $39.6 trillion in global wealth that women control.
"It's abundantly clear that women control large swaths of the global economy," said Cecilie. "However, the value we provide to our clients is not in the knowledge that women wield this control. It is the deeper dive we provide, which reveals what motivates womens' purchasing behaviors in different countries around the world. Armed with this insight, our clients can confidently design their products and outreach to earn a piece of women's hard-earned dollars."