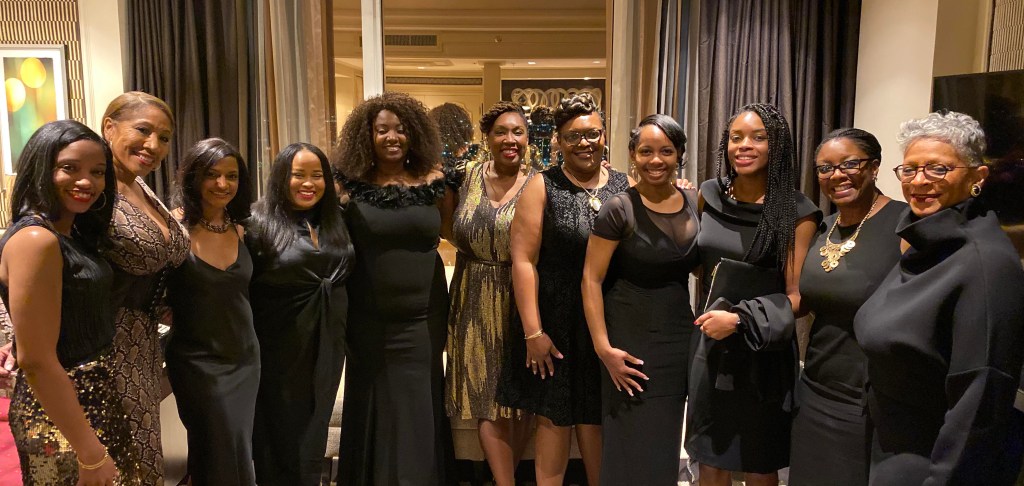 For the first time this year, Nielsen sponsored 10 Black women associates to attend the Black Enterprise Women of Power Summit, a three-day professional leadership conference designed for executive women of color. The summit brought together over 1,200 corporate professionals and businesswomen from across the country, including powerful influencers like veteran political strategist Donna Brazile and the legendary actress and dancer Debbie Allen.
"What makes this summit unique is the fellowship," said Nielsen Program Manager Shaena Leuthe. "I have attended conferences before, and this one was by far the most welcoming. Despite their outstanding achievements and prestigious roles, everyone was approachable and open to sharing their lessons learned. I left more uplifted and knowledgeable than when I arrived."
Sandra Sims-Williams, our new Senior Vice President of Diversity and Inclusion (D&I), initiated the sponsorship. As a veteran D&I leader with 30 years of experience, Sims-Williams wanted to celebrate and recognize women at Nielsen who have been doing great work for years, and who would come back and share the message of sisterhood and support with colleagues. The 10 women were selected from almost 50 applicants who shared why they wanted to attend and their personal and professional aspirations.
"This was my 15th year at the conference," said Sims-Williams. "I've gone every year and have brought women with me, because I remember the first time I went. It was a mind shift. It was a celebration. It was supporting who I was as a Black woman in corporate America. And there was a moment of, yeah I got this."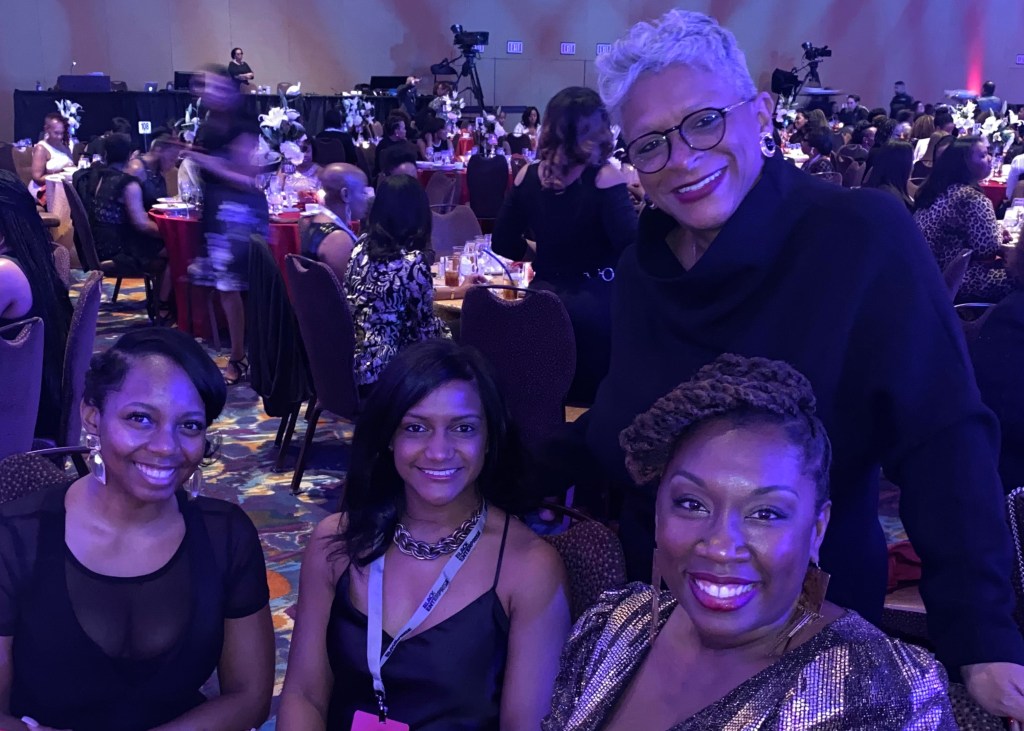 The Nielsen associates kicked off the conference with a meet and greet to get to know each other. For the next two nights, they met with Sims-Williams for "sister circles." One session included a leadership facilitator to help associates look within themselves to realize who they are in the workplace.

"I felt heard and seen," said Nielsen Client Director Sahlé Forbes. "The fact that Nielsen would invest in my growth and development in this very special way has not gone unnoticed. Sandra and Robert Camilleri (part of Sandra's team) poured into us in a genuine way, which sometimes made me wonder how this event could be 'work.' This experience provided me with the reaffirmation that I have a distinct and important role to play in the future of Nielsen and the assurance that I have the endorsement and ongoing support of the company's leaders."
The goal of the summit for Sims-Williams was to encourage the women to help, uplift and empower each other. "I believe in small groups because that's when people talk. We had some tears and some tissues that night, and we all understood what that meant. That's what's important to me—to get to the core of who our people are so that we understand we're not alone," said Sims-Williams. "Let me support you, and you support me. Sometimes we're not supporting each other."
"I confronted some fear here," said Nielsen Director of Client Solutions, Charlene Polite Corley. "Sandra said it best on her panel: 'We stay.' We don't leave a situation that may be 'cutting' us unless or until we have a sure thing because 'we are feeding more mouths than you know about!' Even if we don't have children or spouses, Black women are often carrying so much. But this is also what makes D&I about being human—because every person is carrying something. It can keep us bound in bad or stagnant situations."
The experience Corley described is shared by women of all backgrounds today as women are shouldering more of the household burdens. By 2028, women will own 75% of the discretionary spend globally, making them the world's greatest influencers. Nielsen is encouraging companies to rethink their approach to marketing and designing services for women employees and support equal pay.
Nielsen associates can look forward to more opportunities like this in the future. With plans to reframe D&I, work with the Executive Advisory Council, Employee Resource Groups and the Diversity Leadership Network program, Sims-Williams hopes to make Nielsen's D&I work more personal. Learn more about the Black Enterprise Women of Power Summit and read about Sandra Sims-Williams' panel on microaggressions on the job.