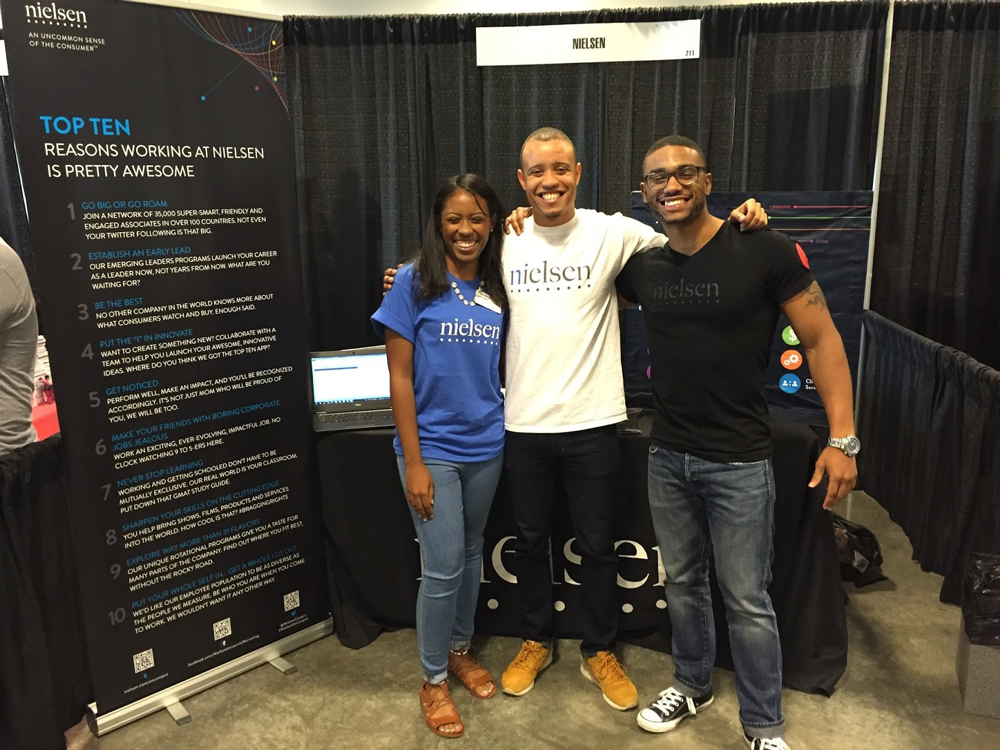 At Nielsen, we know a robust and diverse talent pipeline allows us to meet evolving business needs and drive innovation at our company and for our clients. In order to instill a culture of diversity and build that pipeline, we regularly engage students on diverse campuses across the U.S., including several historically black colleges and universities (HBCUs).
With our university recruiting teams and passionate Nielsen associates who are often also alumni, we work with 33 target schools selected based on academic programs, campus leadership, location, and student body ethnic composition. At each school, a dedicated "champion team" creates a student engagement plan that fits the nuances of each university and its student body. Each champion team has a diversity lead, who is charged with ensuring the student engagement plan includes outreach to diverse students.
"As a leading consumer insights company, it is imperative that Nielsen's workforce reflect the communities where we live and work," said Angela Talton, Chief Diversity Officer. "Our recruiting efforts on HBCU campuses ensure that our diverse talent pipeline continues to grow. Reaching these talented students is important, because they are our next generation of leadership both at Nielsen and other top companies worldwide."
Five of our target schools are HBCUs: Howard University (Washington, D.C.), Florida Agricultural & Mechanical (A&M) University (Tallahassee, Fla.), Morehouse College (Atlanta), Spelman College (Atlanta), and Hampton University (Hampton, Va.). Each champion team for these schools is led by a Nielsen associate who is an alum. These associates bring a passion for strengthening campus relationships and firsthand knowledge of the challenges students of HBCUs face entering the workforce. Our champion teams leverage this passion and expertise to create programming uniquely tailored for each university.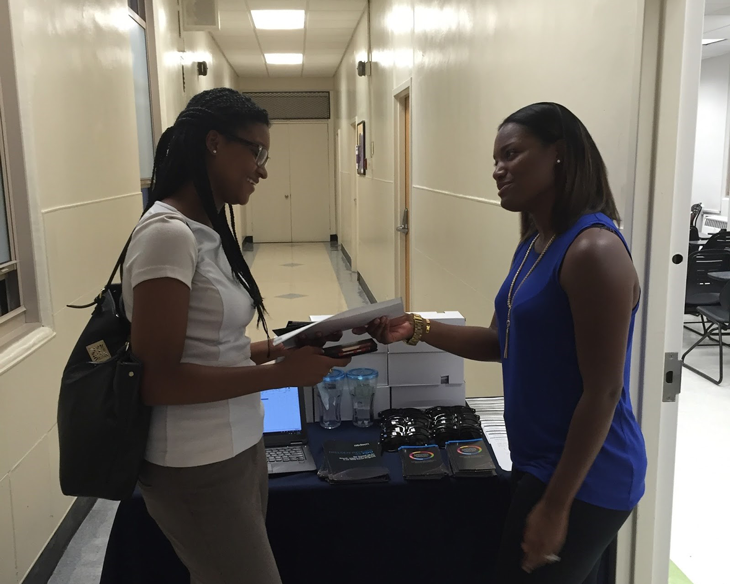 Pictured (left to right): Howard University student and Nielsen associate Arica McKinnon at Howard University recruiting event.
As part of our outreach efforts, champion teams have a presence at career fairs and also host classroom visits. However, these HBCU teams have gone above and beyond these standard practices. Last year, for instance, Howard University's champion team hosted a preview event for "Young, Connected and Black," Nielsen's most recent report on African-American consumers in its annual Diverse Intelligence Series, complete with a panel of student leaders. The Atlanta University Center (AUC) team held a case study competition where the ladies at Spelman College won first place. At Hampton University, an elevator pitch contest helped increase students' ability to make compelling first impressions to executives while building and marketing their personal brand. Students who took part in these events experienced real-life scenarios of the value we place on diverse perspectives and talent at Nielsen. These experiences are valuable because they demonstrate our commitment to infusing diversity and inclusion into our corporate DNA, while forging connections with the students who will help us and our clients meet the challenges of a rapidly changing marketplace.
Events coordinated this year by our HBCU champion teams are already underway. Our Florida A&M team recently completed its first data analytics bootcamp and is coordinating an on-campus session with Angela Talton, Nielsen's Chief Diversity Officer. Our commitment to strengthening our relationships with these schools and, by extension, our diverse talent pipeline remains steadfast. The talent and creativity of our champion teams ensure that HBCU students will see Nielsen as an attractive option as they begin their careers.
Pictured at the top (left to right): Nielsen associates Rahkety Livingston, Jerel Ross and Blake Roberts at Atlanta University Center career fair at Americasmart Convention Center in Atlanta.